Name: Shin Rin Ah
Native name: 신린아
Also Known as: Sin Rin Ah;Sin Rin A
Nationality: South Korean
Gender: Female
Born: May 14, 2009
Age: 10
Drama
Title
Rating
Item

Korean Drama,

2019

, 32 eps

Kang Da In [Kang Gon's niece]

(Support Role)

7.2

Heart Surgeons

Korean Drama,

2018

, 32 eps

Lee Yoon Seo

(Guest Role)

8.2

Hide and Seek

Korean Drama,

2018

, 48 eps

Soo Ah [Young]

(Support Role)

7.4

Lovely Horribly

Korean Drama,

2018

, 32 eps

Oh Eul Soon [Young]

(Support Role)

7.2

Return

Korean Drama,

2018

, 34 eps

Kang Dal Rae

(Support Role)

7.8

Prison Playbook

Korean Drama,

2017

, 16 eps

Kim Ji Ho [Young]

(Support Role)

9.1

Live Up to Your Name

Korean Drama,

2017

, 16 eps

8.4

Defendant

Korean Drama,

2017

, 18 eps

Park Ha Yeon

(Support Role)

8.9

The Legend of the Blue Sea

Korean Drama,

2016

, 20 eps

Seo Yoon Ah

(Support Role)

8.4

Marriage Contract

Korean Drama,

2016

, 16 eps

Cha Eun Sung [Hye Soo's daughter]

(Main Role)

8.2

My Heart Twinkle Twinkle

Korean Drama,

2015

, 26 eps

Soon Jung [Young]

(Support Role)

6.9

Enchanting Neighbor

Korean Drama,

2015

, 120 eps

7.1

The Spring Day of My Life

Korean Drama,

2014

, 16 eps

Poo Reun [7 years old]

(Support Role)

7.7

Make a Wish

Korean Drama,

2014

, 122 eps

7.3

Endless Love

Korean Drama,

2014

, 37 eps

7.0

Come! Jang Bo Ri

Korean Drama,

2014

, 52 eps

[Yeong Sook's daughter]

(Support Role)

7.9
Movie
Special
Articles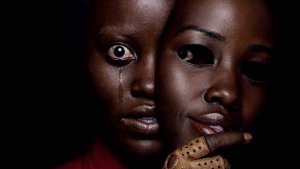 Dream casting for a Korean remake of the 2019 movie 'Us'.
Editorials

- Apr 19, 2019
Check out these 5 romantic Korean dramas which, according to this MDL'er, deserve more appreciation!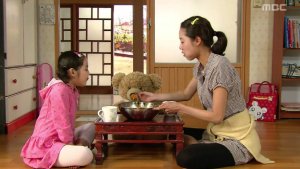 Editorials

- Apr 21, 2017
Introducing six delightful child actors that will melt your hearts.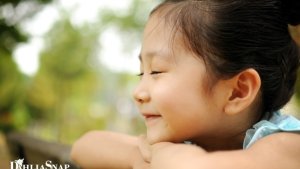 Editorials

- Aug 12, 2016
Find out which 7 Korean Child Stars were highly recommended by MDL'ers...