Name: Lee Dong Gun
Native name: 이동건
Given name: Lee Emmanuel
Also Known as: 李東健, Lee Dong Geon
Nationality: South Korean
Gender: Male
Born: July 26, 1980
Age: 38
Lee Dong Gun, born July 26, 1980 in Kang Nam, Seoul, South Korea, made his debut in 1998 as an actor and singer. However, he has long since given up his singing career. Lee once stated that his singing career was like a wheel; sometimes he's up and sometimes he's down, and if it were not for his successful acting career, he would have already left the entertainment business.
He was enrolled in the Department of Theatre and Cinema at Hanyang University but was recently expelled for his low attendance record.
It is speculated that Lee is somewhat fluent in Japanese because he has repeatedly used the language while acting in "Friends" (2002) and "Stained Glass" (2005).
Lee decided to take a break from acting in 2006 claiming he felt overwhelmed with his workload in both television and film. He resumed his acting career in 2007.
Lee Dong-gun was dating Han Ji-Hye, his costar from "Sweet 18" and "My Boyfriend is Type B" but their highly publicized relationship ended after 4 years. But they were told to work only forgetting the past.
At 1 AM on March 20, 2008, Lee Dong Gun's 19 year old brother, a student at Sydney University, was fatally stabbed in an incident involving two groups of men beneath the World Tower in Sydney, Australia. Another 20 year old man was critically injured. Lee Dong Gun left for Sydney to identify his brother's body.
Lee enlisted for his mandatory military service in June 2010 for 21 months of active duty and was appointed Honorary Ambassador of Military. He was discharged on 28 March 2012. Also on the same day, he was appointed promotional ambassador for the 2012 Korean Formula One Grand Prix being held at the Korea International Circuit in October.
In November 2012, Lee signed on exclusively with FNC Entertainment, who will manage his future activities, and comeback project.
In May 2015, Lee Dong Gun and Park Ji-yeon first met when they were cast to star in the Korea-China collaborative film Encounter, where the two play a couple. They revealed their relationship to the public just a month after they had started dating. In February 2017 the couple broke up. On February 28, 2017, Lee Dong-gun and his co-star in Laurel Tree Tailors Jo Yoon-hee are confirmed to be dating. On May 2, 2017, Lee announced that he had legally registered his marriage with her and expecting their first child.
Drama
Title
Rating
Where Stars Land

Korean Drama,

2018

, 32 eps

8.0

Sketch

Korean Drama,

2018

, 16 eps

Kim Do Jin

(Support Role)

7.8

Queen for Seven Days

Korean Drama,

2017

, 20 eps

8.4

The Gentlemen of Wolgyesu Tailor Shop

Korean Drama,

2016

, 54 eps

8.0

Hello Mr. Right

Chinese Drama,

2016

, 24 eps

7.2

Super Daddy Yeol

Korean Drama,

2015

, 16 eps

7.6

Marry Him If You Dare

Korean Drama,

2013

, 16 eps

6.6

Star's Lover

Korean Drama,

2008

, 20 eps

Eun Young's friend (Ep.20)

(Guest Role)

7.0

When It's At Night

Korean Drama,

2008

, 17 eps

7.3

If In Love Like Them

Korean Drama,

2007

, 4 eps

7.3

Smile, Again

Korean Drama,

2006

, 16 eps

6.8

Stained Glass

Korean Drama,

2004

, 18 eps

Han Dong Joo / Yuichi Yamamoto

(Main Role)

6.7

Lovers in Paris

Korean Drama,

2004

, 20 eps

Yoon Soo Hyuk

(Main Role)

7.4

Sweet 18

Korean Drama,

2004

, 16 eps

Kwon Hyeok Jun

(Main Role)

7.4

A Problem At My Younger Brother's House

Korean Drama,

2003

, 121 eps

Park Sang Goo

(Support Role)

8.9

Sang Doo, Let's Go To School

Korean Drama,

2003

, 16 eps

7.1

Forever Love

Korean Drama,

2003

, 49 eps

Lee Kwang Shik

(Support Role)

8.8

Ring Ring

Korean Drama,

2002

, 2 eps

8.7

Ruler of Your Own World

Korean Drama,

2002

, 20 eps

7.7

Friends

Japanese Drama,

2002

, 4 eps

Park Kyung Joo

(Support Role)

7.2

Three Friends

Korean Drama,

2000

, 58 eps

9.4

Kwangki

Korean Drama,

1999

, 36 eps

Lee Dong Wook

(Main Role)

7.1
Movie
TV Show
Articles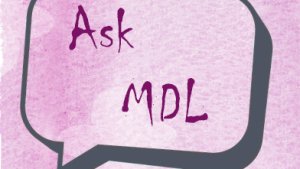 This month's topic is 'School'.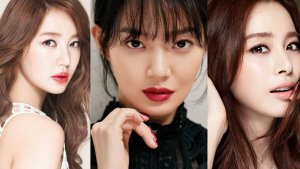 Here are 10 actresses that we need to see in dramas again.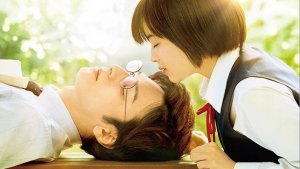 The first edition in the series of articles about unusual and taboo love stories in Asian dramas.
Drama Recaps

- Aug 17, 2017
Starring Yeon Woo Jin, Park Min Young and Lee Dong Gun, this korean historical melodrama is one of the best dramas of the year!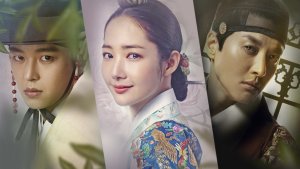 Drama Recaps

- Jul 6, 2017
Looking for a sageuk drama that will keep you hooked? Queen for Seven Days may just be the drama for you, with its stories of bloody rivalry and tragic love.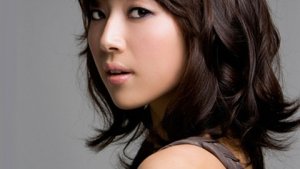 Editorials

- Nov 21, 2014
This is my "stalker" guide to actress Han Ji Hye - my favorite actress ;)