Last year's emcee trio, Shin Dong-yup, Suzy, and Park Bo-gum returned to host again (though this is actually Suzy's fourth consecutive year hosting).



Grand prize / Daesang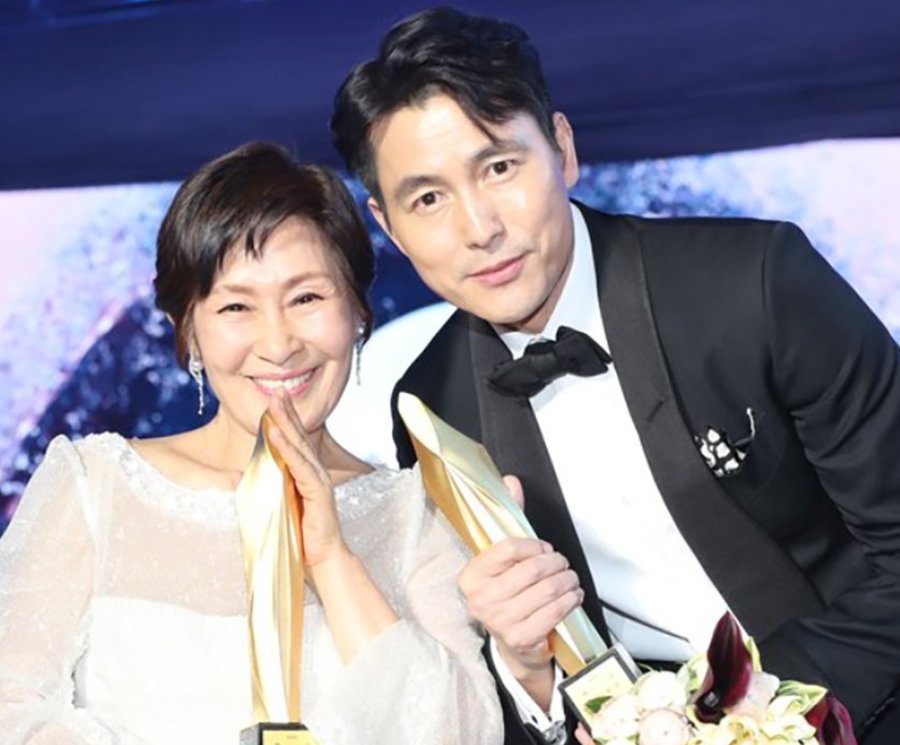 ( Kim Hye-ja and Jung Woo-sung  )
Film : 

An old man suffering from depression is found dead, and his housekeeper, Mi Ran, is charged with the murder. Mi Ran's defense attorney, Soon Ho, is surprised to learn the only witness to the crime is Ji Woo, a teenage girl with Asperger's. Will Ji Woo be able to take the stand and provide a valid statement?


Television :


A girl who can travel through time meets a man who lives a torpid life.
Kim Hye Ja is a bright and positive 26-year-old woman who wishes to become an announcer. One day, she gains the ability to exploit time and from there, is involved in a complicated timeline as a 70-year-old. Lee Joon Ha is a man who wishes to become a reporter. He worked hard to reach his goal, but now throws away his time and lives lethargically.
When the two opposites meet in a complicated time, a love story begins to unfold.
---
---


Awards for film category 
Category

Winner

Work / film name

or remarks  
| | | |
| --- | --- | --- |
| Best Film  | | The story follows a South Korean spy who infiltrates the North to obtain intelligence on the country's nuclear weapons plans in the mid-1990s. |
| Best Director | | |
| Best Actor  | | |
| Best Actress  | | |
| Best Supporting Actor  | | |
| Best Supporting Actress  | | |
| Best New Actor | | |
| Best New Actress  | | |
| Best New Director  | | |
| Best Screenplay  | | |
| | | |
| --- | --- | --- |
| Technical Award | Hong Kyung-pyo (Filming)  | |
---
---
Awards for television category 
Category




Winner




Work / film name

or remark

s  




Best Drama

My Mister tells the story of three middle-aged brothers, who are enduring the weight of their lives, and a strong, cold woman, who has been living a hard life of her own, as they come together in healing each other's past scars.
Best Educational Show 

Journalism Talk Show J

 

The problems with journalism in Korea are discussed in this program featuring reports by KBS journalists and a panel of experts.

Best Entertainment Program 

Omniscient Interfering View is an observational entertainment show that uses a documentary style techniques to observe the life of the cast members and their managers.

Best Director 

The drama revolves around the lives of housewives living in a luxurious residential area called Sky Castle in suburban Seoul.  

Best Screenplay 

Best Actor 

Best Actress 

Best Supporting Actor 

Best Supporting Actress 

 A fantasy romance drama about a woman who loses all her time before she can use it up, because of a tragic accident that happened in her life.


And a man who gives up all of his radiant moments and lives a lethargic life. 

Best New Actor 

A man and a woman who were each other's first loves during childhood reunite years later as adults.

Best New Actress 



Best Variety Performer – Male 

I Live Alone is recognized as one of the "Real-Variety" shows in Korean television. The program is unscripted using documentary techniques

Best Variety Performer – Female 

Technical Award

Park Sung-jin 

(Special Effects) 
---
---
Other awards 
| Awards  | Recipient  |
| --- | --- |
| Best Short Play  | Sung Soo-yeon |
| V Live Popularity Award (Male)  | |
| V Live Popularity Award (Female)  | |
| Style Icon Award  | |
---
---
Stars Dazzle On Red Carpet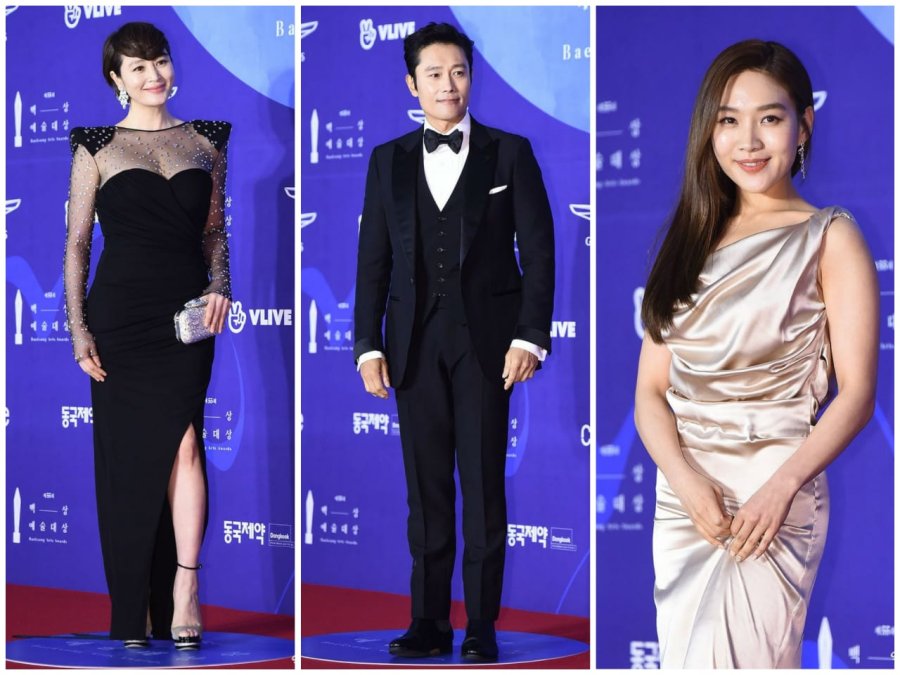 (Kim Hye-soo, Lee Byung Hun, Choi Hee Seo 

 )
(Kim Young-kwang, Choi Jin-hyuk )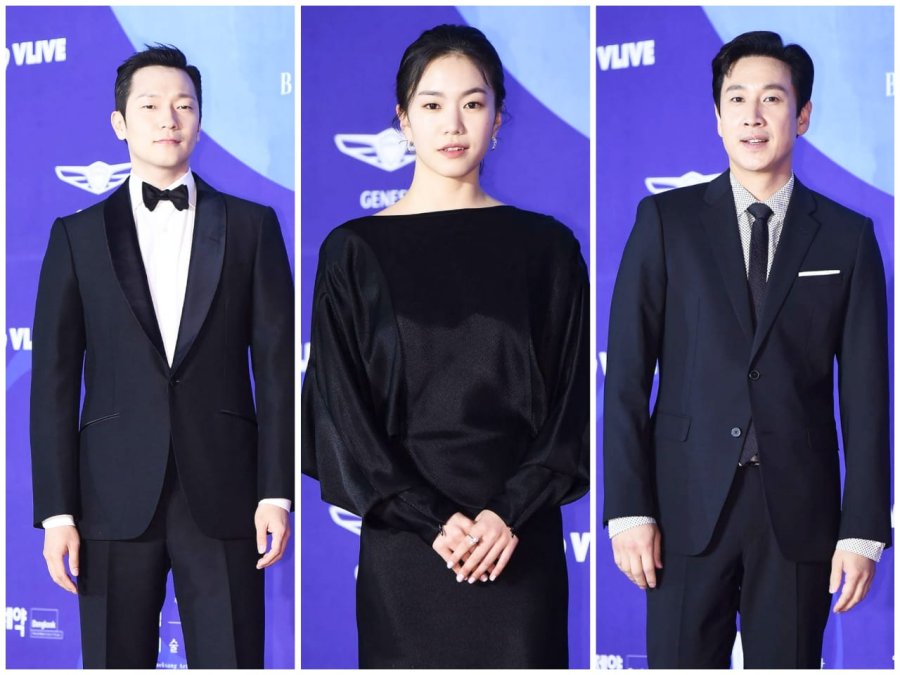 (Son Seok Gu, Lee Seol, Lee Sun Gyun )
(Honey Lee, IU )

 (Koo Kyo Hwan , Jang Ki Yong ,Lee Jae In )  

(Kim Seo-hyung, Yeom Jung-ah )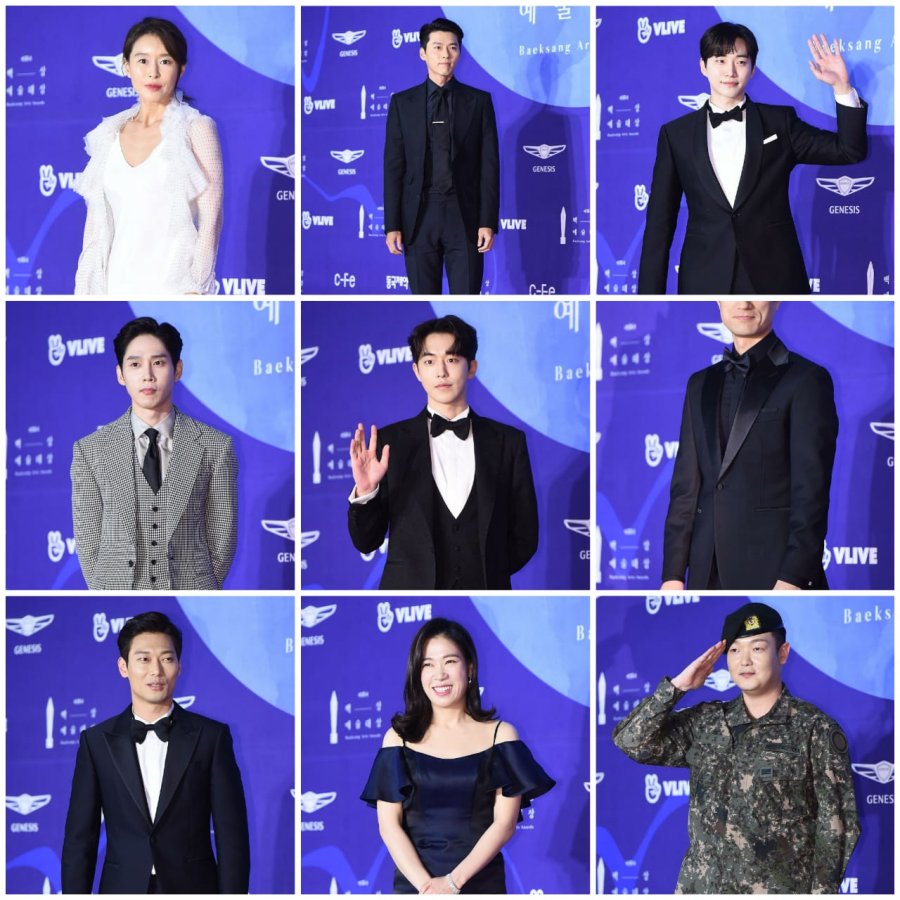 (Ye Ji Won ,Hyun Bin ,2PM's Junho ,Park Sung Hoon ,Nam Joo Hyuk ,Kim Byung Chul ,Park Hoon ,Yeom Hye Ran ,Kim Min Ho)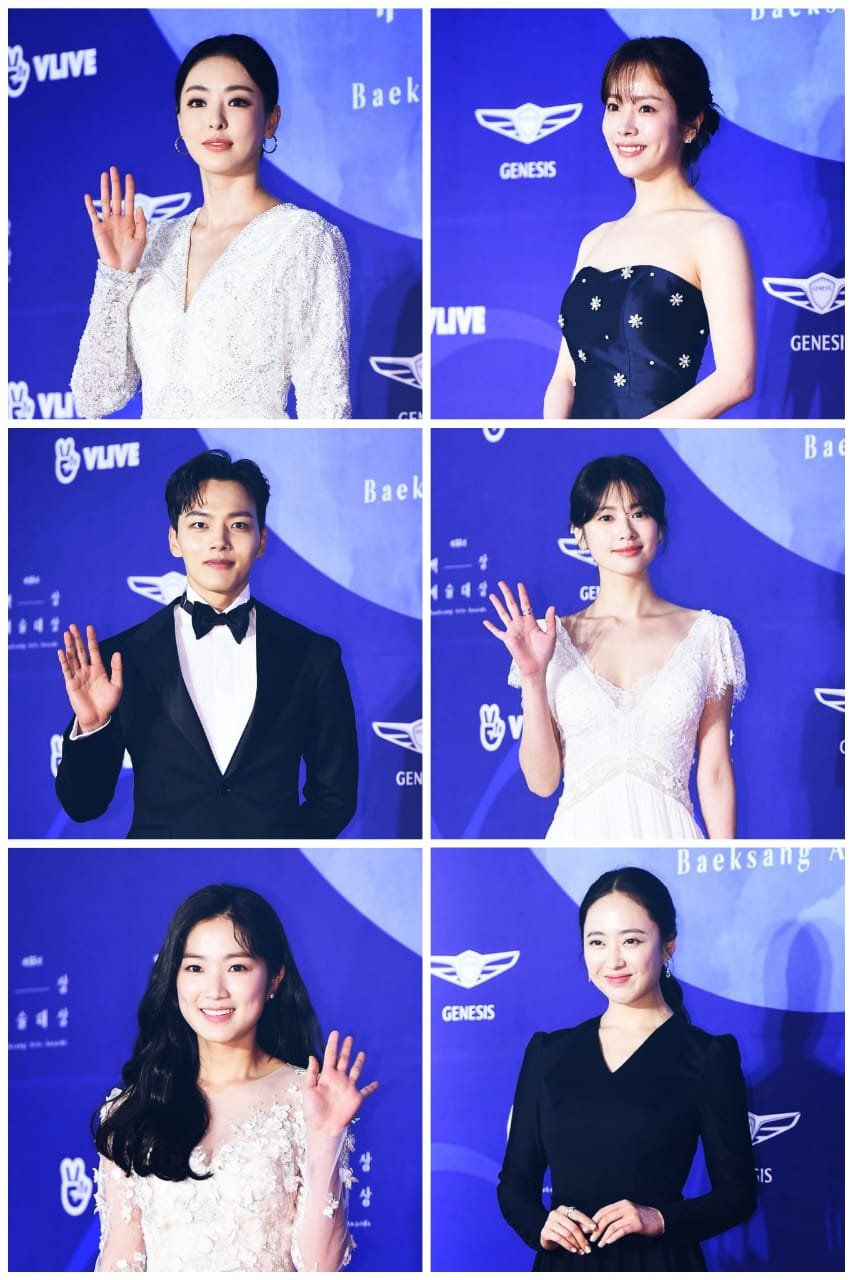 (Lee Da Hee ,Han Ji Min ,Yeo Jin Goo,Jung So Min ,Kim Hye Yoon  ,Kim Min Jung )
note * in collage earlier Kim Byung Chul's  Picture  get cropped out so here is his full Picture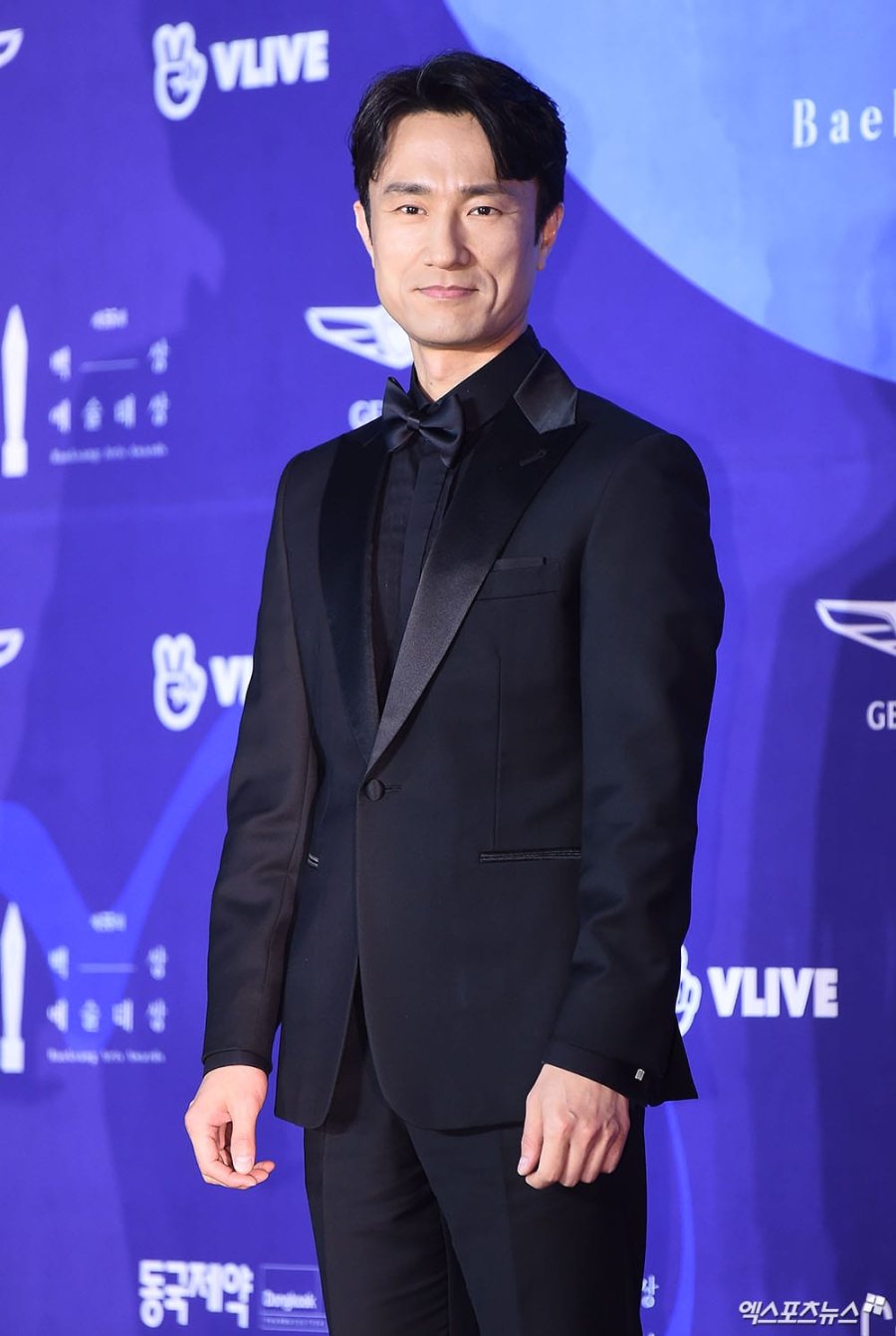 (Kim Byung Chul )


---
---
so are you guys satisfied by awards? 
who was your favorite star icon in awards?
your thoughts on award ?