I am first and foremost a romantic comedy junkie, but recently, I have been loving the darker, more mature dramas that have been coming out (ex: Misty, My Mister, Mother). Prior to this year, these dramas had been few and far between but this year seems to be filled with them and I am LOVING it! Some of these dramas' content has SHOCKED me, and I had to ask myself... "Is this really a Korean drama?"
Initially, I did not hear anything about this drama. No hype, whatsoever. I just clicked on it randomly while perusing MDL because of the cover poster. I read the description, thought "Meh, I don't know". Read the tags, saw Romance, Thriller, Mystery, and thought: "Why the hell not? I'll give it a try". And oh my, this drama is incredibly spicy and entirely addicting!! Prepare to be on the edge of your seat one second, and fanning yourself the next. You have been forewarned.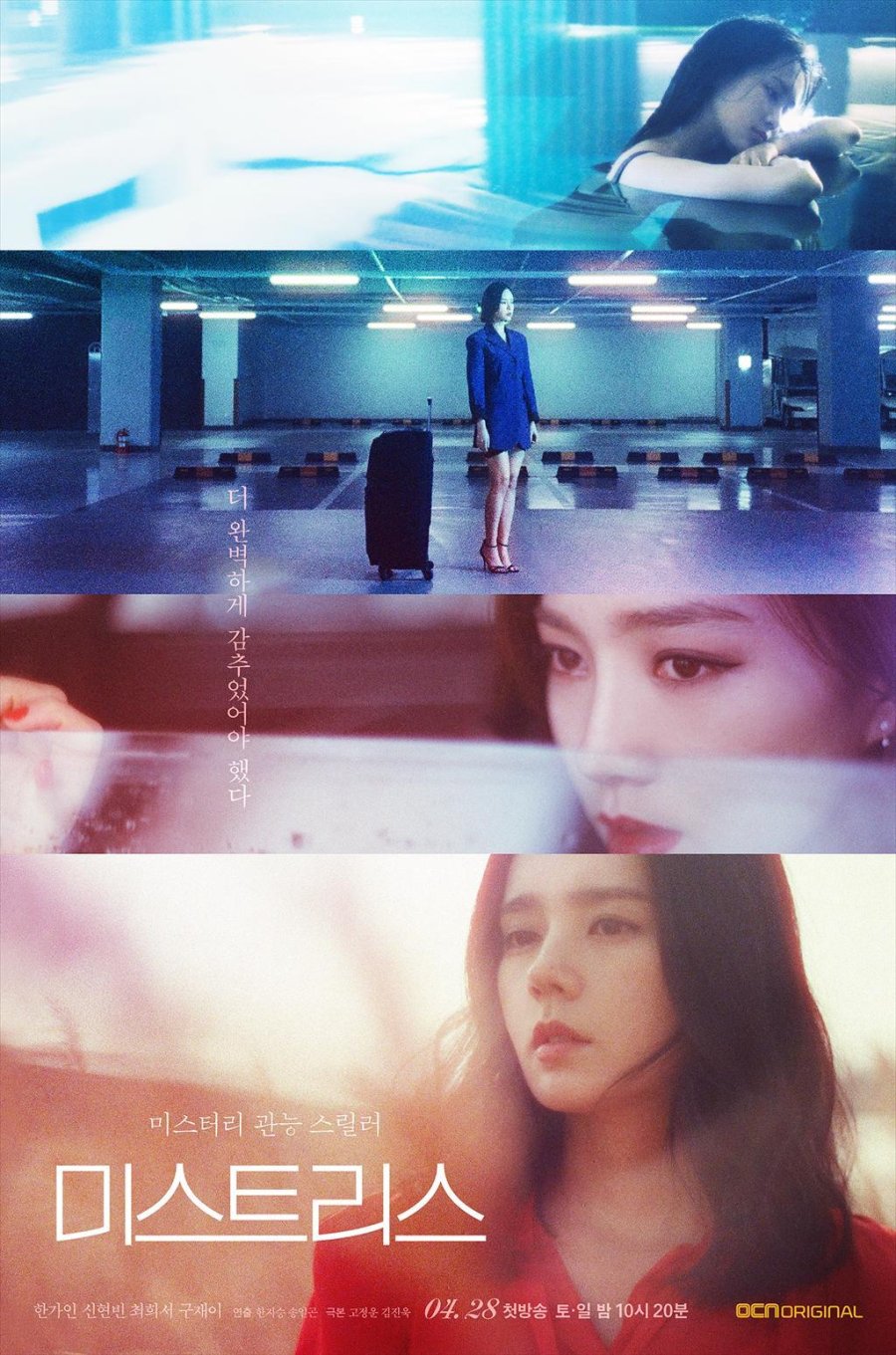 Story
Mistress is a drama about the scandalous lives of a group of four female friends – each trying to figure out their lives, despite life not being as they expected it to be.
Jang Se Yeon's (Han Ga In) husband died in a car accident, and she is left to care for their daughter. She is trying to navigate being a single mom, romance, and the anonymous phone calls she keeps receiving that are leaving her shaken.
Han Jung Won (Choi Hee Seo) is a teacher and is married to a celebrity chef, but despite appearances their life is anything but picture perfect. They are having problems conceiving a child, and her husband believes that without a child their relationship is practically meaningless.  
Kim Eun Soo (Shin Hyun Bin) is a psychiatrist whose lover was murdered two years ago (she was his mistress). His son, seeking retribution, finds her and acts as her patient, believing that she had something to do with his death.
Do Hwa Young (Gu Jae Yi) works in a law office and does not get involved in serious relationships. She has a string of lovers, including her boss.
All of these friends find comfort in each other, but soon find themselves bound by more than just their friendship when a murder occurs.
Reasons to Watch (So far)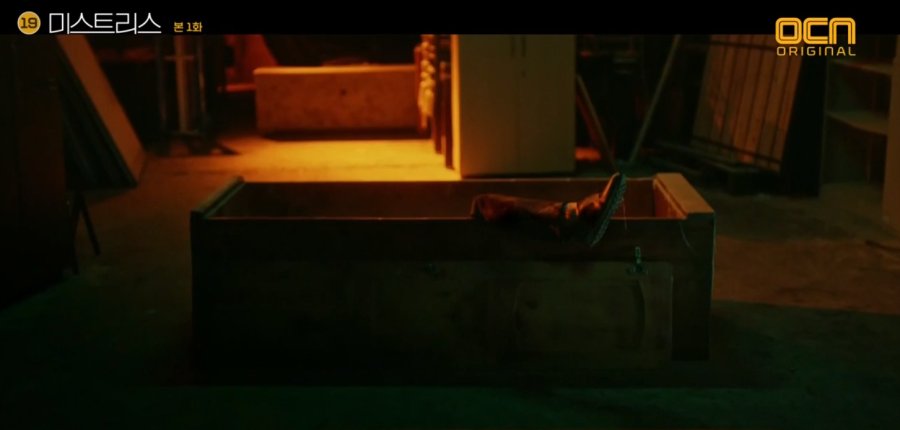 Murder Mystery
The show opens up to the four women in a warehouse-like location with a dead body. It proposes the most important questions for the rest of the drama: Who did they kill? Why did they kill him? And what are these ladies going to do about it now?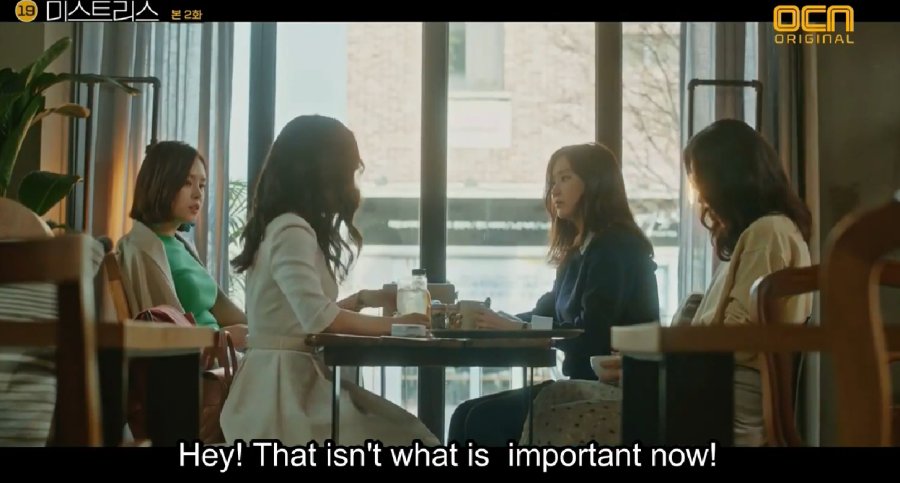 Friendship
I love watching a show that depicts true friendships. The type of friendships that almost feel like family. This show does just that! These four friends are almost like sisters: they tease each other, tell each other secrets they can hardly admit to themselves, and at the end of the day would do anything for each other. Each so different, and yet together they just seem to fit. I love the chemistry between these four <3
Big Issues
This drama presents a lot of sensitive topics that pertain to women. It highlights them using female perspectives to broach some difficult issues, including: single motherhood, problems conceiving, female sexuality, sexual harassment, etc. These topics are often glossed over in other dramas whereas this drama showcases them. The murder mystery may add the hook for the show, but it's these women's lives and the struggles that they face that make this show worth watching.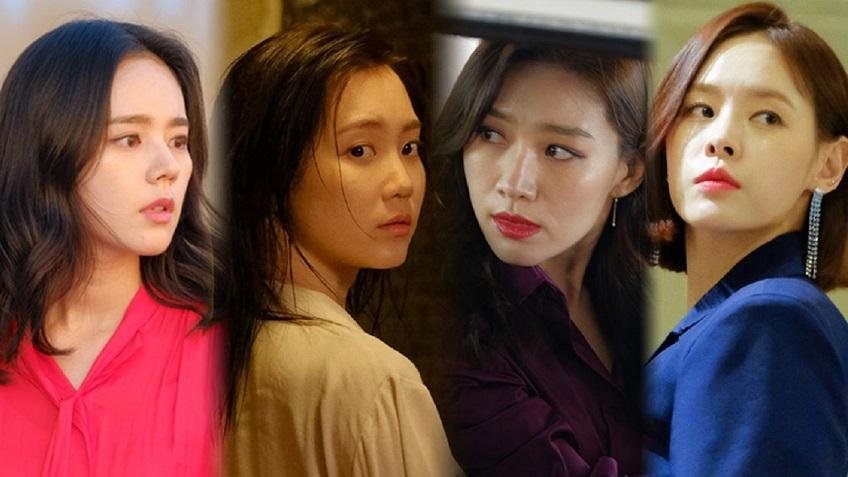 Drama, Drama, Drama
Secrets, Lies, Affairs. These women are truly leading scandalous lives that are incredibly messy and filled with drama, but so addicting to watch! This is definitely a guilty pleasure show. This drama is soapy, has some overly melodramatic plot points, but is fun as hell. Each episode is filled with tension, misunderstandings, and characters whose intentions are not always clear. Some might hate it, but deep down, this show is pretty hard to resist.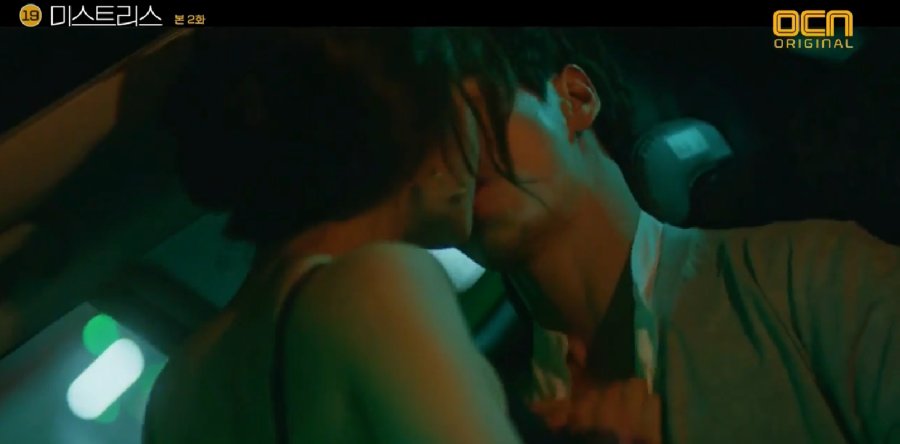 Steamy Romance
This show is for ages 15+, and for good reason. This drama has some seriously steamy romance! (Episode two, car scene… enough said) This is not a drama with closed mouth kisses, these are full-blown make-out sessions (or more) with chemistry that oozes out of the television. Not to mention some definite eye candy. Ji Il Joo, I see you. Prepare yourself a fan, and big drink of water. You'll need it!
---
Have you started watching this drama yet? If not, do you plan to start it?
 Do you like the more mature K-dramas coming out this year?
 What are your favourite guilty pleasure dramas/movies?
Let me know, and share your thoughts in the comments below!