Warning: This article contains minor spoilers  
A quick note: Although many may think the main character's name is 'Hammurabi', that is in fact, incorrect.] The title Miss Hammurabi comes from King Hammurabi, who was the sixth king of the First Babylonian Dynasty, he reigned from 1792 BC to 1750 BC.  He was mostly known for the contribution of a set of laws he created called The Code of Hammurabi. As the female lead is a judge, she's well acquainted to the world of law. The writer tries to show that like King Hammurabi the female lead will be able to create her own set of laws and change the world. The main character's name is actually Park Cha Oh Reum, and she's played by Go Ah Ra.
The Theme/Plot
         <•

———

—————————————————————

———

•>
Plot: Park Chao Reum (played by Go Ah Ra) is a newly appointed judge assigned to the 44th Civil Affairs Department at the Seoul Central District. Compared to her, Im Ba Reun (played by Kim Myung Soo) is a cool-headed man of principle who avidly follows the creed, 'Court that is equal to all'. Han Se Sang( played by Sung Dong Il) is the  veteran judge with 20 years experience, who is notoriously famous for his unfazed attitude and strong temperament. He mentors both of these young judges and teaches them the way of the court. These three judges handle everyday cases. With Park Chao Reum's passionate and kind-hearted personality, will she be able to survive in the world of the court and give justice to all that are in need or will she fail to realize that the court is more than just The Code of Hammurabi? 
Out of everything that stood out to me in this currently airing kdrama, I feel that the  plot is quite stimulating despite the  fact that it may just seem like a typical law drama. Instead the drama actually teaches you many, many things outside of just the scope of law.  It teaches about life, this corrupted world as it is, and it gives us some insight on the character of  Im Ba Reun and his thoughts. It also shows how each character views their status in the court and the world itself. It shows how people, their view of the world, and the world  can all change.
       <•

———

—————————————————————

———

•>
                             Park Cha Oh Reum (played by 
Go Ah Ra
)
First off, we have Park Cha Oh Reum, a rookie judge in her mid-20s who is very optimistic and passionate with a good sense of humor. She has a strong sense of justice and will do anything in her power to help others. She will go to great lengths to get her revenge (but in a positive way.)  Although she has a negative past which she tries to hide,  Oh Reum tries her best to be optimistic and different from her high school school self. Her character poster says, "As for me, I'm not going to become a judge that looks down on people expressionlessly."
Im Ba Reum is a highly intelligent judge with a good-looking face but a not-so-well-off family. His father is a retired drunkard, while his mom is a hard worker that sells anything she can sell to pay off her husbands debt as well as the rent. He has a self-centered, anti-social personality with a negative outlook on life. He's also habitually impulsive. He tends to not say what he wants to say and often regrets it later. He has good grades which led to him becoming a judge and he once had a crush on Park Cha Oh Reum. His character poster quote reads, "Court trials are by nature other people's problems. I became a judge just to eat and survive."
The senior judge on the 44th floor. He tends to looks down on women. When he is in court, his personality completely changes. He cares a lot about his ranking as a judge. His character poster quote reads, "The strongest person in the court is the judge. And the most dangerous one, too." 
Lee Do Yeon (played by Lee Eliya)
Lee Do Yeon  plays a court stenographer, also known as a court recorder. She is very straightforward and has a habit of talking at a fast speed. She always gets the job done and has an excellent memory. Her character quote reads, "If you're in court, you might as well work. Don't poke around in someone's private life." 
                            Jung Bo Wang  (Played by  Ryu Deok Hwan)
   Jung Bo Wang  is another judge who has a reputation of being friendly with everyone. He is often seen joking around with Judge Park and Judge Im. He has a way with words and is very witty. He is often seen lurking in the shadows entertaining himself wondering  as to how the 44th building will end up with the New rookie Judge Park; Perfectionist Judge Im; and Veteran Judge Han. His character quote reads, "Being a judge? It makes you popular among women!"
 Morals
             <•

—

—————————————————————

—

•>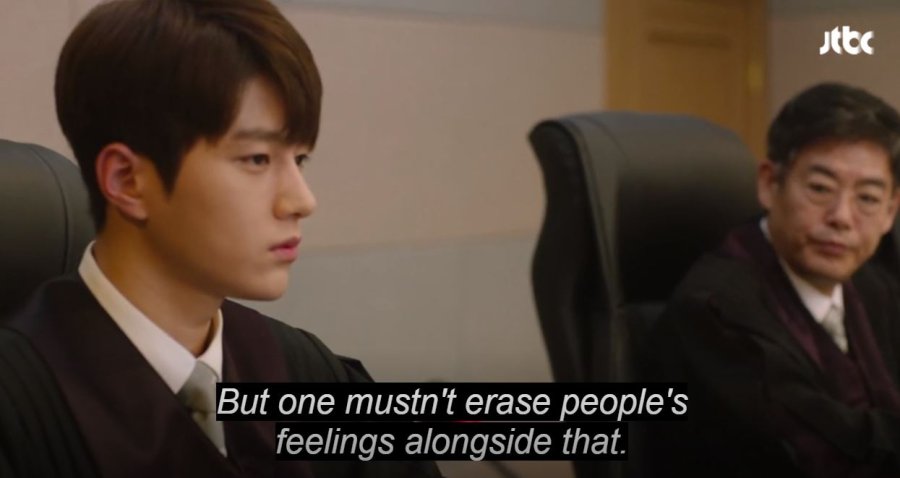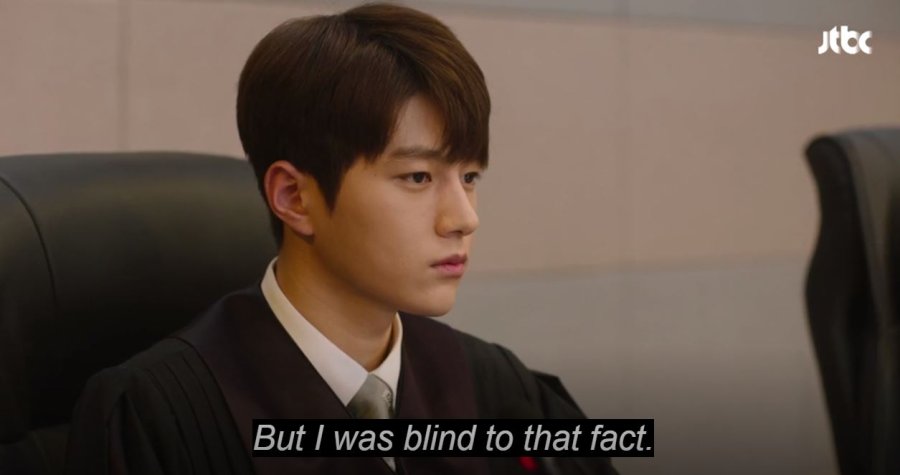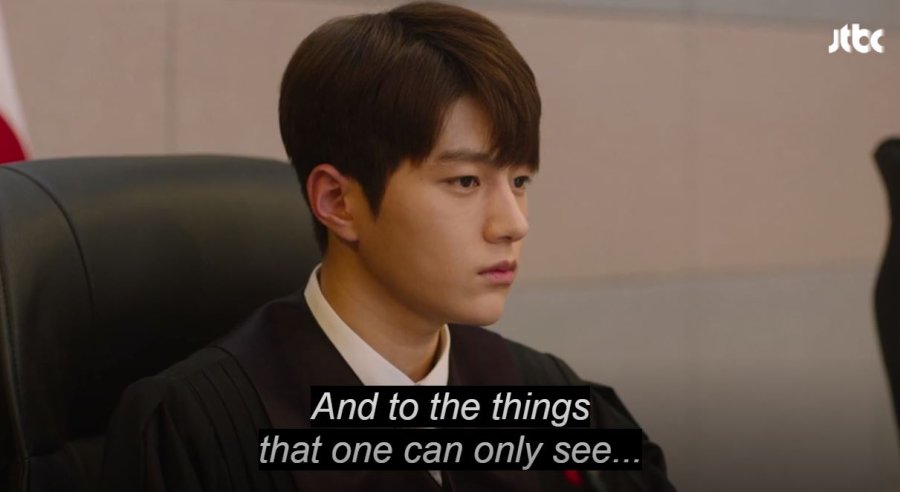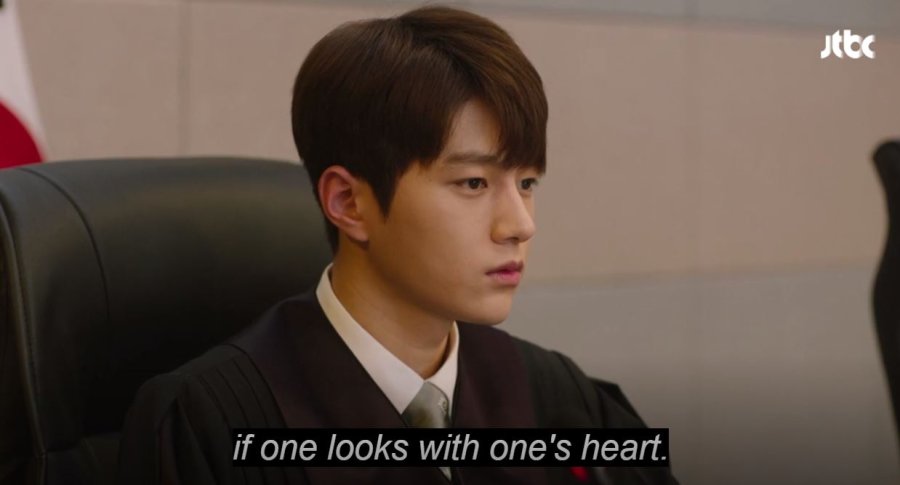 This kdrama really has a significant amount of morals that can help viewers become better people. It teaches us a lot about a variety of different points. 
The Chemistry
  <•

———

—————————————————————

———

•>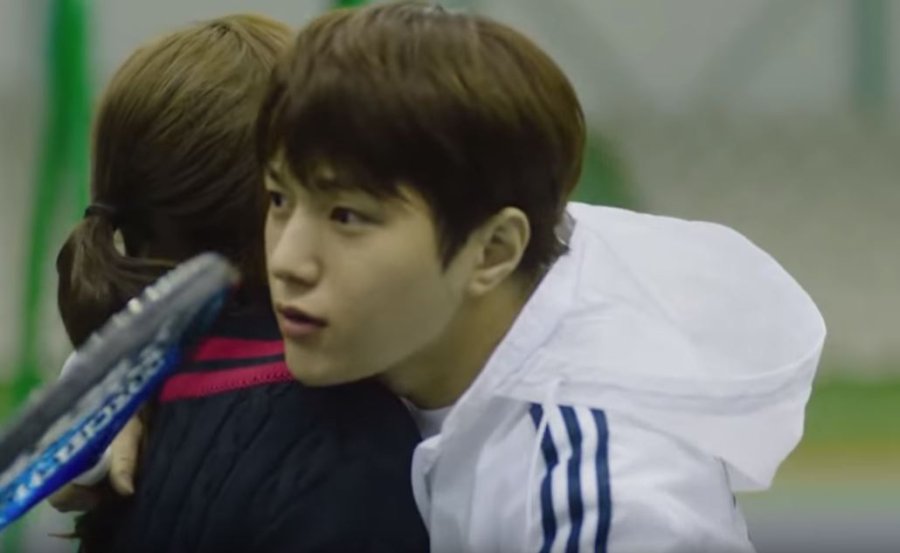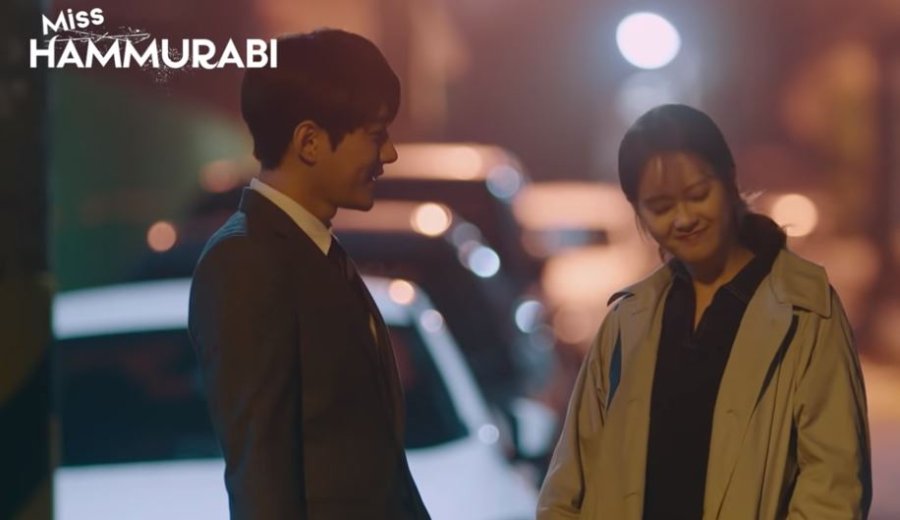 The chemistry between  Park Cha Oh Reum and Im Bo Reun is truly spectacular.  Oh Reum's outgoing character really contrasts with Bo Reum's clean personality,  which creates conflict in the beginning but also leads to loads of unforgettable laughs for the audience. Bo Reun having an unrequited secret crush on Oh Reum really completes the drama.  I truly believe they deserve a Grammy award [or the Korean equivalent].  
 A Quick Thought
 <•

———

—————————————————————

———

•>


Why do I find it so strange that Go Ah Ra hits the jackpot as she always gets scouted in dramas with handsome actors that end up becoming top hit? Has God blessed her or is there something more? Although she's a great actress, there are a lot of other good actresses of in Korea who aren't as blessed as her. If anyone knows the answer to this puzzle, please comment below. She's hit the jackpot in dramas such as


---
┌─────── ↞❉↠ ───────┐
♡ Thanks for reading ♡
└─────── ↞❉↠ ───────┘