Name: Song Seung Heon
Native name: 송승헌
Also Known as: Song Seung Hun;
Nationality: South Korean
Gender: Male
Born: October 5, 1976
Age: 41
Song Seung Hun, born October 5, 1976 in Seoul, South Korea, is a South Korean model, singer and actor.
Song started his career as a model in 1995, modeling for the jeans brand STORM, and began acting in sit-coms and TV dramas in 1996.
Song is noted for his roles in Korean dramas like East of Eden, Autumn in My Heart (2000) and Summer Scent.
In 2004 Song appeared in two films, but neither was judged to be a success. Ice Rain, shot in the Canadian Rockies, failed to enthuse viewers with its mixture of mountaineering and melodrama, while He Was Cool, based on an internet novel, proved unable to compete with Harry Potter and other films from the 2004 summer season.
In late 2004, just as he was getting ready to start shooting another high profile TV drama, it was revealed that the actor had illegally avoided his compulsory military service by taking a drug that made him fail the military"s health test. Amidst the press coverage and scandal this aroused, Song agreed to immediately serve his two-year term in the military.
Song, during his late teenage years, successfully evaded compulsory army service by claiming to have severe diabetes and high blood pressure. At 28, his claim was discovered by the South Korean government to be false, and he was forced to serve the army for two years. Song, in an apparent show of guilt, publicly apologised and began his service. Despite pleas from his fans to the South Korean government, the government feared that giving clemency to Song would spark off riots and strikes (due to peoples' displeasure at his act). In the end, Song temporarily dropped acting to serve the army until 2006, although he was diagnosed with high blood pressure. Song was discharged on November 15 as a Corporal.
In 2009, he created his own management company, Storm S, which also manages actresses Lee Young Ae and Kim Jung Eun.
(Source: Wikipedia)
Drama
Title
Rating
Wind and Cloud and Rain

Korean Drama,

2018

, 0 eps

Heungseon Daewongun

(Main Role)

0.0

Player

Korean Drama,

2018

, 14 eps

0.0

Black

Korean Drama,

2017

, 18 eps

Han Moo Gang / Grim Reaper Black

(Main Role)

8.3

Saimdang, Light's Diary

Korean Drama,

2017

, 28 eps

7.9

When A Man's in Love

Korean Drama,

2013

, 20 eps

6.8

Time Slip Dr. Jin

Korean Drama,

2012

, 22 eps

6.7

My Princess

Korean Drama,

2011

, 16 eps

Park Hae Young

(Main Role)

7.5

East of Eden

Korean Drama,

2008

, 56 eps

Lee Dong-Cheol

(Main Role)

7.7

Summer Scent

Korean Drama,

2003

, 20 eps

7.1

Law Firm

Korean Drama,

2001

, 16 eps

Attorney Jung Young Woong

(Main Role)

6.5

Autumn Tale

Korean Drama,

2000

, 16 eps

7.7

Popcorn

Korean Drama,

2000

, 16 eps

Lee Young Hoon

(Main Role)

6.5

8 Love Stories

Korean Drama,

1999

, 16 eps

Joon Sung (Ep.3-4)

(Main Role)

7.5

Happy Together

Korean Drama,

1999

, 16 eps

6.8

Winners

Korean Drama,

1998

, 24 eps

Jeong Min Soo

(Main Role)

0.0

You and I

Korean Drama,

1997

, 58 eps

9.1

Beautiful My Lady

Korean Drama,

1997

, 16 eps

0.0

Three Guys and Three girls

Korean Drama,

1996

, 0 eps

7.1
Movie
Title
Rating
My Wife

0.0

Unbreakable Spirit

0.0

Man of Will

Kang Hyung Shik

(Main Role)

8.3

The Third Way of Love

7.8

Wonderful Nightmare

8.4

Obsessed

Colonel Kim Jin Pyeong

(Main Role)

7.2

Ghost

7.4

A Better Tomorrow

Lee Young Choon

(Main Role)

7.6

Fate

7.0

He Was Cool

7.2

Bingwoo

6.4

So Close

8.0

Make It Big

6.8

Calla

7.3
Special
Title
Rating
Message

Korean Special,

1999

, 2 eps

9.5
Articles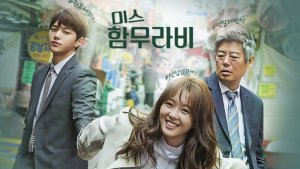 Drama Recaps

- Jul 06 2018
Miss. Hammurabi is the new refreshing drama to set you up fully for the summer. This refreshing drama has lots of tips on how a typical person can lead their life in a positive, romantic and yet laughable way.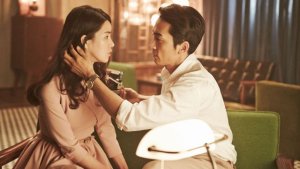 Drama Recaps

- Dec 14 2017
A review of "Obsessed" (2014) that will help you understand the concept and psychology of the characters. Also, get a sneak peak to enhance your urge to watch something worth watching!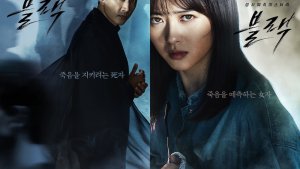 Drama Recaps

- Nov 11 2017
A girl who can see the shadows of death that cling to people about to die, and an icy cold Grim Reaper who has just possessed the recently deceased body of her childhood friend. OCN's Black.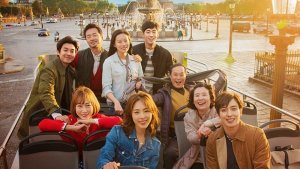 A new season of Kdramas has begun! Which ones are you watching?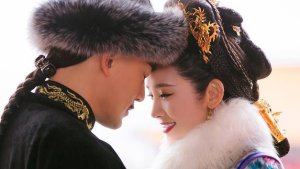 Which Asian dramas will air this fall?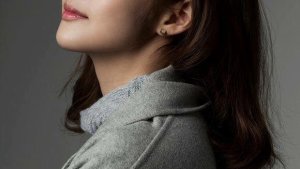 A brief guide to past and future works of beautiful and gorgeous SK actress Park Min Young.