There often seems to be trace elements of Mr. Darcy and Elizabeth Bennet ever so subtly displayed in most romantic stories everywhere; especially through many characters in several variations of written story, film and television. Their relationship conflict is ever so famous; their first impressions left such a lasting impact for the theme of strong brewing romance that their love has been cherished for decades.
This character recipe has had many renditions, and through all the love-hate character tropes we've seen in dramas, books and films. Wouldn't a Korean historical Pride and Prejudice be an intriguing delight? (Not to be mistaken with the crime/romance Pride and Prejudice titled drama).
If I were to play casting director for a Historical K-drama loosely inspired by the younger cast in the 2005 Pride and Prejudice film directed by Joe Wright and starring Keira Knightley and Matthew Macfadyen as Elizabeth and Darcy.
The actors real life ages might be a little off from that of the characters. Of course a little imagination picturing them in historical apparel will help bring the vision together! Enjoy!
Here are my casting choices for the main leads and some supporting characters.
---
Dream Cast: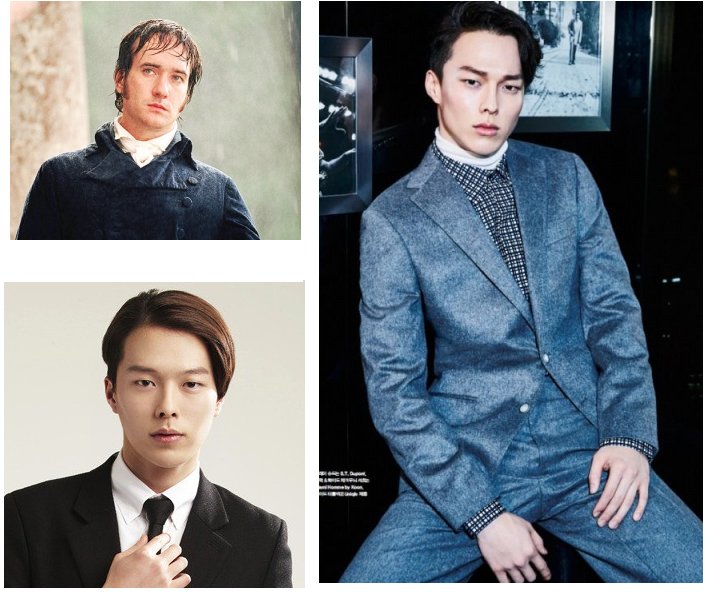 While this might be a surprising choice, over an actor who is more well-known and considering that Ki Yong is still establishing himself toward lead roles. He has a very strong onscreen presence and I think just the right air about him to be the forthright, with intensity type of cool lead that Darcy is. He played a partially coy and cold (if that combo is a possibility?) 2nd male lead; Nam Gil in Go Back Couple.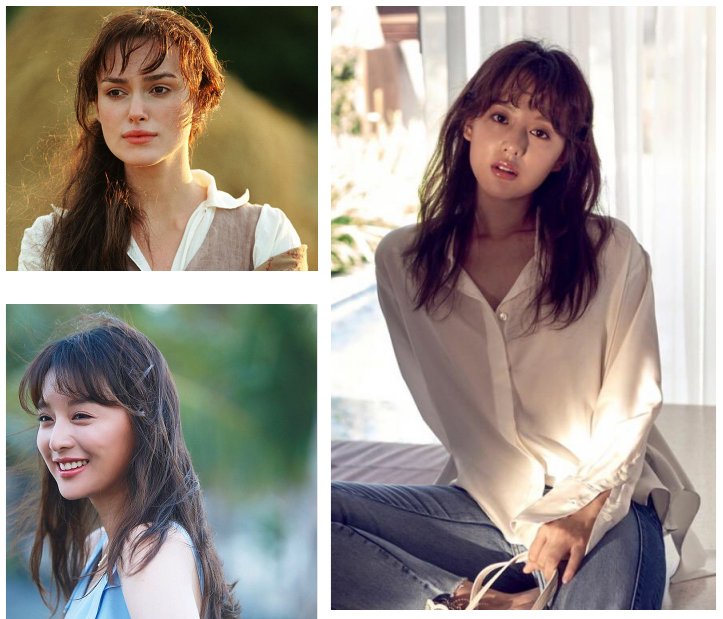 I grew a girl crush on Ji Won in drama Fight For My Way. Where she played a vulnerable but strong female lead. I feel she could be a very beautiful and endearing Elizabeth Bennet infused character as a sweet, modest country girl with strong ideals.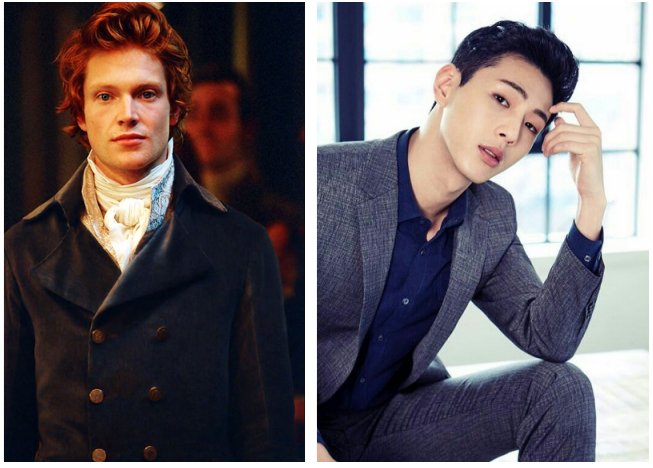 Ji Soo, is a very versatile actor who can go from thug to sweetheart in a second. Because of his strong presence on screen and timely delivery of his lines which come across so naturally, I think he would portray a handsome aristocratic young lord in Charles Bingley style. While maintaining a great friendship chemistry with Ki Yong as Darcy. He also looks really dapper in Historical apparel as seen in Scarlet Heart Ryeo.
The Weightlifting Fairy lead is such a beautiful actress, although in real life she is actually younger than Ki Yong and Ji Won where in the original Pride and Prejudice Jane is the eldest daughter. I feel like she could pull it off, with hair, makeup and styling. Jane was considered the beauty of the family, where Elizabeth was a close 2nd in terms of looks.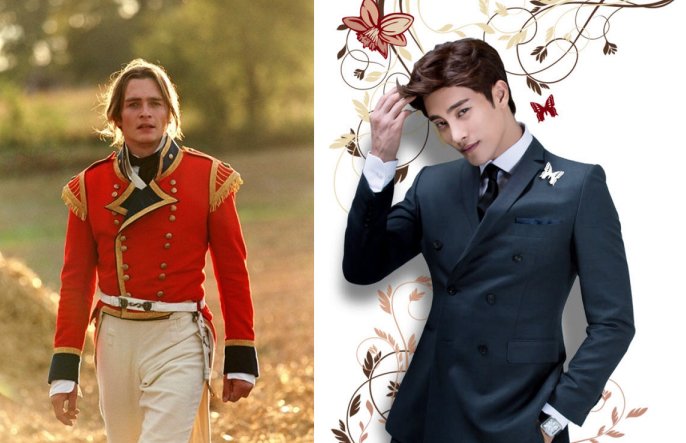 Wicked, wicked, sexy and sly Mr. Wickham, I think Sung Hoon would be great in this role. With his looks he'd be able to charm and woo many village maidens. He has already sported historical apparel in the K-drama Faith.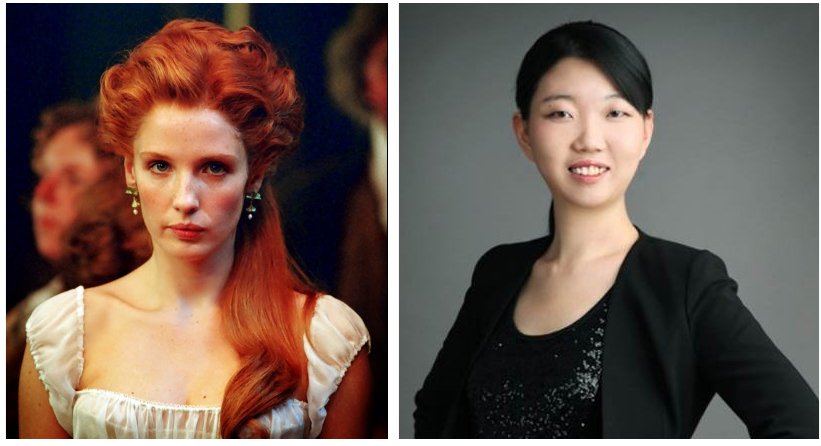 I luv and adore her so much as an actress, because she is such a well-known character actor, I feel like who better could play an aristocratic sister with attitude and presence than her. I would love to see her in more prominent roles. You'll remember her from Let's Fight Ghost where she was an oppa loving ghost that made friends with the female lead.
---
That wraps up my casting selections for now. Do you think you would watch an inspired historical theme K-drama take on Pride and Prejudice? Is this casting to your liking? If not, who would be your ideal Elizabeth and Darcy?