Name: Jolin Tsai
Native name: 蔡依林
Also Known as: Cai Yi Lin;Choi Yi Lam
Nationality: Taiwanese
Gender: Female
Born: September 15, 1980
Age: 39
Jolin Tsai, born on 15 September 1980, is a Taiwanese Golden Melody Award-winning Mandopop singer, dancer, and actor. Tsai was the second top earner among Taiwanese singers in 2010 behind Jay Chou, with earnings of US$14.51 million that year. She is managed by Mars Entertainment Ltd.
Though Tsai was introverted and shy as a child, she studied English intensively during her youth and eventually majored in English Literature at Fu Jen Catholic University. During her childhood years, Tsai developed an interest in singing and experimented with different vocal techniques after listening to the songs of popular female singers such as Teresa Teng and Faye Wong.
During the two years she faced conflicts with her recording company Universal Music before signing with Sony Music Entertainment (Taiwan), she pursued an acting career. She debuted in the soap series "HI,上班女郎" with actor Show Luo. The series about a female worker enduring the taboo of dating her own superior in the office became a huge hit that allowed Tsai's fans to follow her amid her time off singing. Since her acting debut, Tsai continues to pursue her acting career by filming music videos on the side. In an interview, she stated that after her music career is over, she hopes to make movies full time, learn more about filming, and act in movies.
(Source: Wikipedia)
Drama
Movie
TV Show
Title
Rating
Youth Has You

Chinese TV Show,

2019

, 12 eps

[Dance mentor]

(Main Host)

8.0

Singer 2019

Chinese TV Show,

2019

, 14 eps

0.0

Chef Nic Season 3

Chinese TV Show,

2016

, 12 eps

0.0

X-Fire

Chinese TV Show,

2015

, 12 eps

8.3

Beautiful Cooking

Hong Kong TV Show,

2006

, 19 eps

8.6
Articles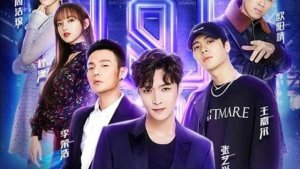 Editorials

- Mar 21, 2018
Idol Producer, an introduction to Mandopop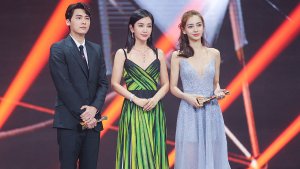 Editorials

- Feb 10, 2018
Let's check out the winners of 2017 Weibo Awards and who were the best dressed celebrities from the red carpet!