Name: Jay Chou
Native name: 周杰倫
Given name: Chow Lit Lun
Also Known as: 周杰伦
Nationality: Taiwanese
Gender: Male
Born: January 18, 1979
Age: 41
Jay Chou is a Taiwanese musician, singer-songwriter, music and film producer, actor and director who has won the World Music Award four times. He is well-known for composing all his own songs and songs for other singers. In 1998 he was discovered in a talent contest where he displayed his piano and song-writing skills. Over the next two years, he was hired to compose for popular Mandarin singers. Although he was trained in classical music, Chou combines Chinese and Western music styles to produce songs that fuse R&B, rock and pop genres, covering issues such as domestic violence, war, and urbanization.
Jay is married to Australian-Taiwanese-Korean actress Hannah Quinlivan. They have a daughter together born in 2015 named Hathaway Chou and a son named Romeo Chou born 2017.
(Source: Wikipedia)
Articles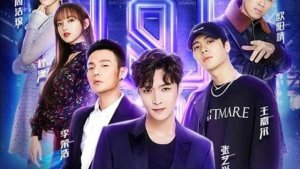 Editorials

- Mar 21, 2018
Idol Producer, an introduction to Mandopop