Welcome back to the dreamboat kids. In my first article, I asked you guys to vote for the next Dream cast and  GOT won by a landslide. 

So buckle up, I hope you enjoy the ride. 
First the concept of a Game of Thrones remake.  ;)
When I say I want to see Game of Thrones as a K-drama, what I really mean is I want to see Game of Thrones the Asian version. This adaptation would not be an exact copy of Game of Thrones that forces Western sexuality or violence onto its an audience (which Korea/Asia isn't lacking in.) In my head, this remake would be catered and dressed in the familiarity of sageuk and wuxia. So for this to work, it can't just be about Korea. Hypothetically if Korea is Westeros then other countries like China and Vietnam could be Volantis or Yunkai.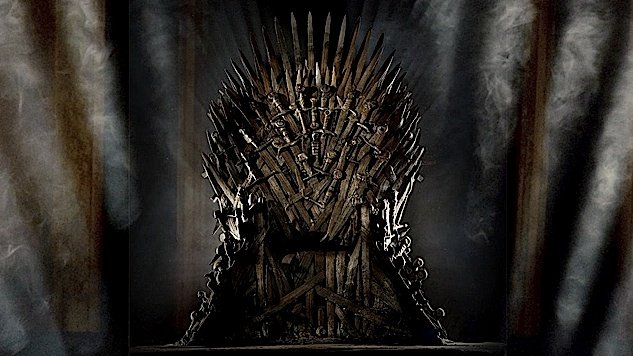 One of the things I think Korean historicals lack is a journey aspect that a show like Game of Thrones embraces. Rarely in Korean historicals do we travel outside of Hanyang (Seoul). I would like to essentially watch an Asian Historical with layering plots that travel all over various continents encountering all different types of people and cultures. In reality, this concept could be hard to accomplish because of the many different languages in Asia. But since it's all hypothetical, let's just roll with it. 
Now that we got a grip of the concept (sorta) let's move onto the Dream Cast. Because there are so many characters in Game of Thrones. I only cast 14 characters, I know so little. Maybe I'll cast more in Part 2. Maybe. 
First the small fries! These castings came to me kind of quickly. I felt like these actors fit the aesthetic of the original characters very well.  
---
First, we have Kim Min Jae as Brandon Stark.
I know Kim Min Jae is known for his role in the Great Seducer as a playboy but I think he could play Bran well. Essentially Bran is a young lord who ends up being allocated a lot of power while experiencing tons of trauma. He takes a journey into some of the wildest places in Game of Thrones and I would love to see that in a fictitious Asia. This would be a good challenge for Kim Min Jae as this character is disabled and has seen things people could only imagine.
Next, we have Han Ye Ri as Ygritte.
Han Ye Ri has already proved her prowess as an actor able of action in Six Flying Dragons. Who better than to play the brazen wilding who falls in love with Jon Snow? No one that's the answer. Han Ye Ri is a multifaceted actress who could definitely leave a huge impression on an audience with Ygritte's rough personality and signature lines. She'd do great.
Then, we have Petyr Baelish aka Little Finger that would be played by Kim Byung Chul.
Known for his role as the Twin's dad in SKY Castle. Kim Byung Chul has been a scene stealer in the K-drama world for many years. As an actor, I think he does well with roles that aren't always good or evil. Littlefinger is a weird dude but you can never really tell whose side he is actually on. Kim Byung Chul could definitely pull off the salt n pepper brothel owner look very well. I'm actually smiling thinking about how great he would be as this character, wow.
Next is everyone's favourite mom Lee Il Hwa as Melisandre.
At first, I was going to cast Melisandre as someone else but then I realized she isn't old enough for this role. Melisandre is a femme fatale Priestess and I feel like age is really important for her character. Besides Lee Il Hwa is always playing someone's mom. Well, she'd still be a mom… just not to a... human. Anyway, She'd be great as essentially a witch. Especially if we take the true fantasy route and give her red hair~~~
Next, we have Ahn Jae Hong as Samwell.
I had no idea who could possibly play Sam at first. But after flipping through the database I remembered Ahn Jae Hong and it couldn't be a more perfect casting. Though Sam is not as funny as many of the roles Ahn Jae Hong has taken on. He is a pivotal character in the Game of Thrones plot. I think Ahn Jae Hong would bring another layer to Sam's character, maybe a funny one. Maybe something more dynamic.
Lastly, we have Park Ha Sun as Margery.
This was an easier cast then I expected. Margery is not an easy character to play. And at first I had cast Lee Sun Bin, but, after further digging, I chose to go with Park Ha Sun. I feel like she gives off more of the hippy activist vibes more than Lee Sun Bin does. I feel like if given the challenge Park Ha Sun would do great as a rich heiress vying for the throne.
Onto some big hitters and harder roles to cast! 
First, we have Lee Won Jong as Varys.
I know Varys isn't from Westeros but when I remembered Lee Won Jong I couldn't think of a better actor. Plus my over perfect self would spend too much time trying to equivalate everything in Game of Thrones to Asian nations and then this article would never get written. So for my sanity and yours, Lee Won Jong would be a great Varys. Especially once you see who I picked to be Tyrion. He is a veteran actor who has done nothing but good work. This character would be easy for him to accomplish in my eyes. I do wonder if he'd be willing to go bald though.
Next, we have Oh Ji Ho has Jaime Lannister.
I truly had no idea who to cast for this role. I wanted someone experienced with an athletic build that could play off being the Kingslayer. After racking my brain I remembered Chuno and Oh Ji Ho seemed to be the perfect fit. He has the looks and physique just like Jaime. And from his many works he is no stranger to action or historical dramas. I think more importantly he would be able to translate Jaime's character really well. It's not easy for an entire fandom to change their mind about a character. And I think Oh Ji Ho could replicate that feeling in a remake.
Now we have Kim Bo Ra as Arya Stark.
I was looking at some much younger actors for this role, but the more I thought about Arya's character arc, the more Kim Bo Ra seemed like a better fit. Kim Bo Ra is a decorated actor with years of experience. And in her last drama SKY Castle, she proved she can play serious, strong and memorable characters. Which is exactly who Arya is. It would also be interesting to see her challenge a role with so much action.  
Next, we have Lee Sung Kyung as Sansa Stark.
This was an easy choice if we are talking about aesthetics. From her height to signature red hair, Lee Sung Kyung could easily pass as Sansa's counterpart. I hesitated because I've only seen her in romantic comedies. Anyone could argue that Sansa's transformation as a character is one of the more complicated ones. But I think given the chance, Lee Sung Kyung could do this role justice.  
At first, I had another actor in mind as Jon Snow but then I remembered Byun Yo Han and I couldn't find a better choice. 

The naivety and loyalty that Jons character holds in the first few seasons, I feel like Byun Yo Han could pull off with ease. Aesthetically and based on his experience he too is no stranger to the Historical genre. I also feel he'd capture the soft yet impactful scenes that Jon Snow has.
I know this article is long, but I only have three castings left! Hang in there buddy~
Yes, I cast Ryu Deok Hwan as Tyrion Lannister.
Yes, I did cast him also in my first article. Yes, I love him that much and no one in my current opinion could play this role better than him. I also don't know of any little people Korean actors. Which would be the more accurate casting for this character. But in lieu of that my bet is all on Ryu Deok Hwan. Tyrion arguably is one of the smartest characters in Game of Thrones and Ryu Deok Hwan is not a stranger to the genius character. But I'd be excited to see him play someone who is such a playboy and a drunk. This role suits him so well and I'd love to see how he'd translate all of Tyrion's insecurities on screen.  
I'm actually really proud of myself for these last two casting.  
First, we have Seo Ye Ji as Daenerys Targaryen.
I went through the wringer trying to narrow down my choices for Danny. She is a hard character to cast but I think Seo Ye Ji could pull it off. After seeing her performance in Save Me. There is no doubt she could act out Danny's tough side. But I think she could also act out her younger years before she came into power as well. And, out of all the actors I was looking through, the "Mother of Dragons" title suits her the most to me.  
Last but not least we have Soo Ae as Cersei Lannister.
I could not have found a better casting even if you told me to try. After watching Soo Ae in High Society, I came to appreciate Soo Ae's acting. She truly shines no matter what script she is given. Cersei is a major player in the Game of Thrones. Her character goes through some of the most memorable scenes in the show and I think Soo Ae would kill it as the queen.
---
Writing this article made me really excited for the last season of Game of Thrones, what about you guys? Do you agree with my casting choices? Do you have someone better? Let me know down in the comments below!