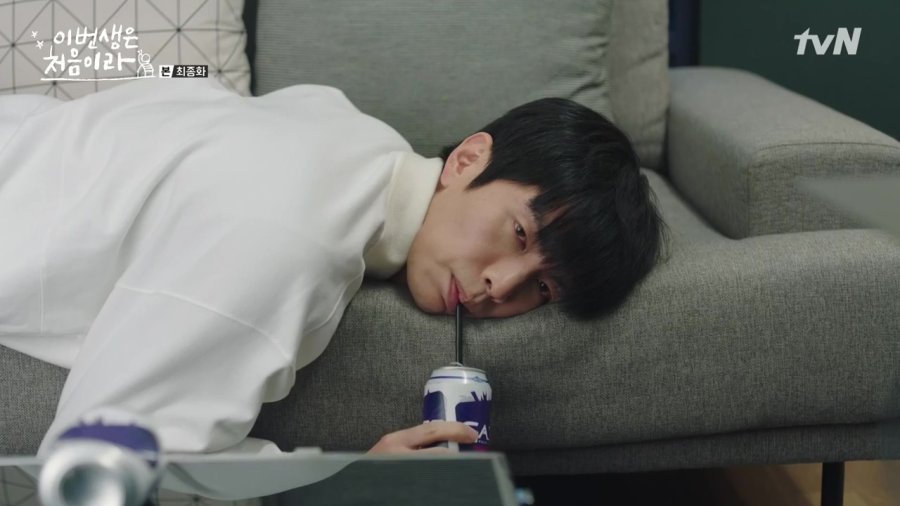 Let me open this article with a cute picture of Lee Min Ki. This drama marks Lee Min Ki's comeback with a lead role on the small screen after his military service. Last year, he was supposed to play the lead opposite Shin Min Ah in Tomorrow With You. Unfortunately, due to some issue that he was involved in, he had to decline the role. Thankfully, he finally made a comeback this year, and it surely won't waste your time because this drama will make you want to fall in love.
Because This Is My First Life has 16 episodes only. And if you've watched and loved Father Is Strange, female lead Jung So Min isn't a stranger to you at all.
Quick summary: Nam Se Hee (Lee Min Ki) is a single man in his late 30's. He has chosen not to marry. He owns his home, but he owes a lot on his mortgage. Yoon Ji Ho (Jung So Min) is a single woman in her early 30's. She does not own a home and envies those that do. She has given up on dating due to her financial struggles. Yoon Ji Ho begins to live at Nam Se Hee's house and they become housemates.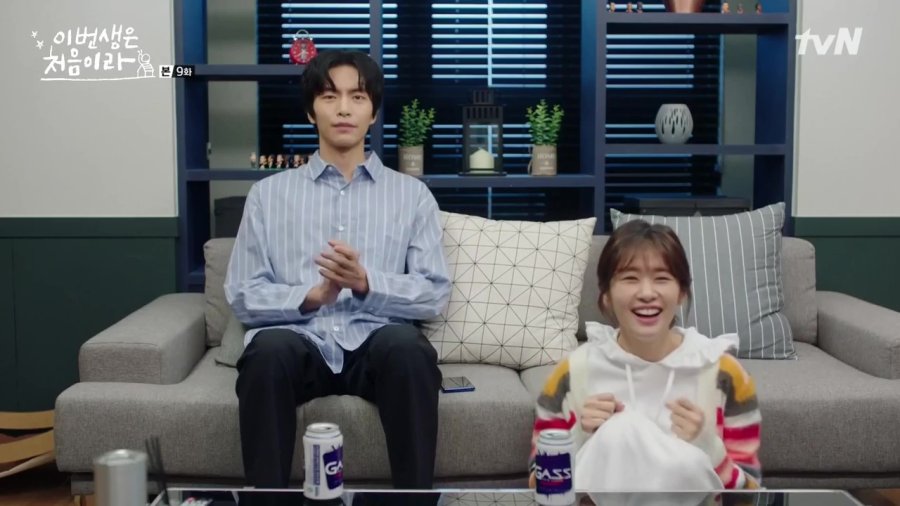 Out of all the new dramas during the fall season, this was one of my top favorites. Such a light drama that will soothe your mind and heart, especially if you experienced a bad day. The character of Nam Se Hee is such an interesting one that you'd be drawn to see how his character evolves as the drama goes on. And to be honest, Lee Min Ki's low voice here is a plus to make you fall in love with him even more. 
At first, I still couldn't accept this pair since I loved Lee Joon and Jung So Min's chemistry in Father Is Strange. But as the drama went on, I could finally see the chemistry between the two leads and it added up to the reasons on why I would continue with this drama. Another reason why I loved this drama was their friendship.
It's really hard to find good friends like these three so I really enjoyed their friendship in here. Soo Ji (Lee Som, on the left) and Ho Rang (Kim Ga Eun, on the right) are Ji Ho's friends who also have their own love stories on the side. I'm mostly interested in Soo Ji's love life with the CEO, also known as Ma Sang Goo (Park Byung Eun), of Se Hee's workplace. Their love story is unique and funny, plus, because of the CEO's personality, it made it more interesting so that you'd definitely look forward to their relationship.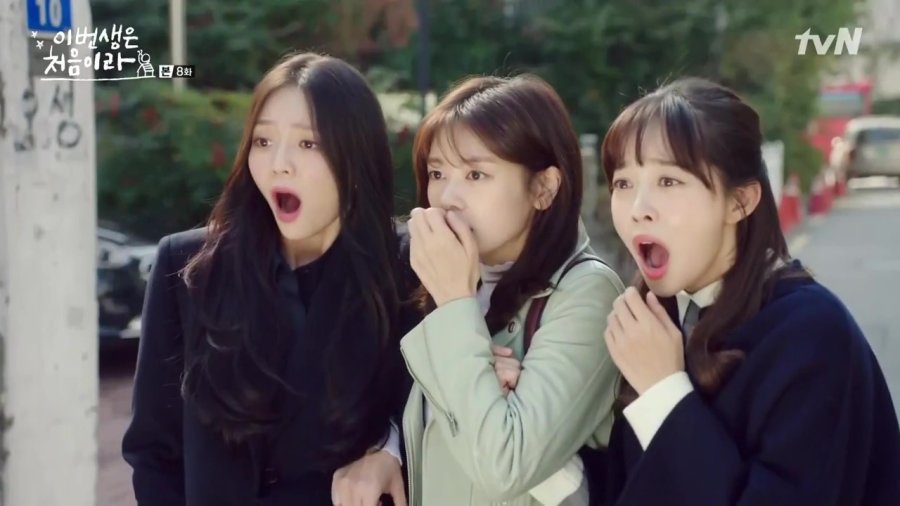 The other dramas this fall were heavy to take in because of their themes like prosecution, government, bribery, fantasy, unrequited love, etc. But Because This Is My First Life will give you light feelings only and each episode is worth looking forward to. Little did I know, I was already hooked with this drama despite watching the other airing dramas at the same time.
I was really satisfied and happy that this drama got high ratings even in its last episode. I highly recommend this drama if you're into the romance genre. And if you're not into dramas where you solve mysteries, this is the drama for you. As you can see, I love this drama so much that I could not help myself but write an article about it. This drama is more like an escape from reality because it cheers you up when you watch it and maybe makes you hug your pillow during the lovey-dovey scenes.
---
I'm not going to make this article any longer. That's all I have to say. Thanks for reading!