Name: Park Byung Eun
Native name: 박병은
Nationality: South Korean
Gender: Male
Born: July 14, 1977
Age: 41
Drama
Title
Rating
The Chronicles of Aseudal

Korean Drama,

2019

, 0 eps

0.0

Your Honor

Korean Drama,

2018

, 32 eps

Oh Sang Cheol

(Main Role)

8.1

What's Wrong With Secretary Kim

Korean Drama,

2018

, 16 eps

Park Byung Heon [Blind date man](Ep.3)

(Guest Role)

8.7

Mistress

Korean Drama,

2018

, 12 eps

Hwang Dong Seok

(Support Role)

8.4

Queen of Mystery 2

Korean Drama,

2018

, 16 eps

Profiler Woo Sung Ha

(Support Role)

8.1

Because This is My First Life

Korean Drama,

2017

, 16 eps

8.8

Queen of Mystery

Korean Drama,

2017

, 16 eps

Profiler Woo Sung Ha

(Support Role)

8.3

Woman with a Suitcase

Korean Drama,

2016

, 16 eps

Prosecutor Kang

(Support Role)

7.6

Golden Cross

Korean Drama,

2014

, 20 eps

Gil Sang Joon

(Support Role)

7.3

Road Number One

Korean Drama,

2010

, 20 eps

Han Yeong Min

(Support Role)

8.0

My Lovely Family

Korean Drama,

2004

, 179 eps

7.0

If You Only Knew

Korean Drama,

2004

, 19 eps

0.0
Movie
Title
Rating
Bad Police

0.0

Dirty Money

0.0

The Great Battle

8.5

Illang: The Wolf Brigade

Park Hwan Ryeol [Inspection Department Head]

(Support Role)

7.4

The Return

0.0

One Line

7.7

The Hunt

Kwak Jong Pil

(Support Role)

7.7

A Man and A Woman

Ahn Jae Suk

(Support Role)

7.6

Love Guide For Dumpees

7.7

Assassination

8.3

The Wicked Are Alive

9.1

No Tears for the Dead

Ha Yoon Guk

(Support Role)

7.6

Monster

7.8

Red Family

[Chang Soo's father]

(Support Role)

7.3

Very Ordinary Couple

Deputy department head Min

(Support Role)

7.3

An Ethics Lesson

Lee Ji Hoon [Photographer]

(Support Role)

5.9

Nameless Gangster: Rules of Time

Joo Han [Adult]

(Support Role)

7.7

Children...

Kim Joo Hwan

(Support Role)

8.1

The Influence

6.5

Parallel Life

Seo Jeong Yun

(Support Role)

7.6

How To Live On Earth

0.0

The Pit and The Pendulum

3.8

Breathless

[Restaurant customer]

(Guest Role)

8.1

Beautiful Sunday

Detective Min

(Support Role)

7.1

I'm a Cyborg, But That's OK

Kim Jun Beom

(Support Role)

7.3
Special
TV Show
Title
Rating
Radio Star

Korean TV Show,

2007

, 650 eps

8.5
Articles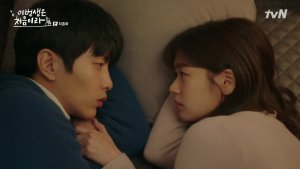 Drama Recaps

- Dec 20, 2017
"Because This Is My First Life" has recently ended and it left marks on our hearts, so here's a recap of the drama.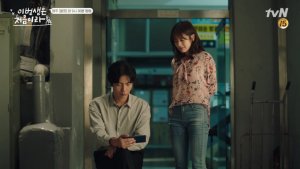 Drama Recaps

- Oct 25, 2017
Despite the sizable similiarities, find out whether the Jdrama or the Kdrama does a better job!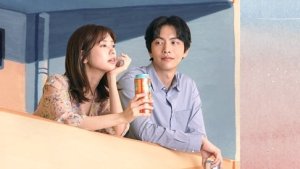 Drama Recaps

- Oct 17, 2017
What's unique about this new tvN drama? Check out what Ceki thinks about it!