The Pillow Book is based on a novel by Tang Qi, the same author of Ten Miles of Peach Blossoms, adapted to screen in 2017 with Yang Mi and Mark Chao as leads. A popular national and international phenomenon with fans, Ten Miles of Peach Blossoms made the couple household names in Asian Dramaland. 
The leads were not the only ones receiving love from the fans. Dilraba Dilmurat and Vengo Gao who portrayed Feng Jiu and Dong Hua respectively also received a lot of love, so much in fact that fans were disappointed at how the couple ended up at the finale of Ten Miles of Peach Blossoms considering the enthralling chemistry between the actors and their beautiful albeit slightly heart-breaking story. Fans wanted to see their own story, the Pillow Book unveil on screen.
When confirmation arose that the story would be,  like its precedent, adapted to screen the big question amongst fans was whether or not both actors would reprise their roles. This was eventually also confirmed yet the project was involved in a lot of secrecy while it was filming in 2018 with little to no news coming out about it. This raised fans expectations to hypes of nervousness and their wondering minds kept bumble bees busy trying to get crumbs of news from the set such was their raw need for information about this years' most anticipated Chinese Drama.
The Pillow book describes Feng Jiu and Dong Hua's love story. It's starts right after Ten Miles of Peach Blossoms with the wedding of Bai Qian, Feng Jiu's aunt, to Ye Hua, the crown Prince of the Heavenly realm. Feng Jiu is now the queen of Qing Qiu, the title that she has received from her aunt while Dong Hua is an ancient deity.
For those that have not watched Ten Miles of Peach Blossoms and/or are not familiar with the story, it's best to become acquainted with it first to enjoy the Pillow Book.
The drama, scheduled to air sometime this year has no premiere date as of yet but the anticipation is high!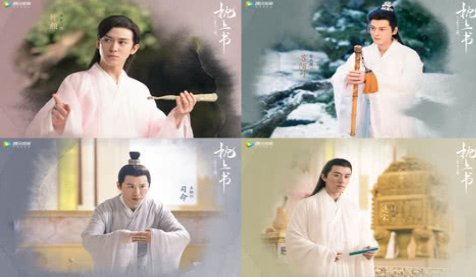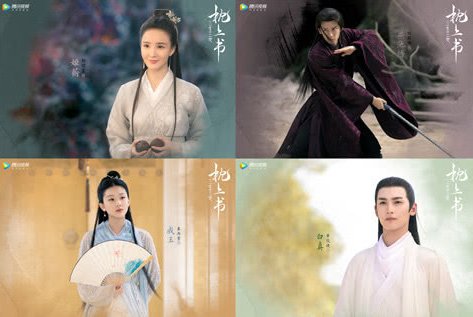 Are you excited?
Drop your thoughts and your comments below.