Name: Hashimoto Kanna
Native name: 橋本環奈
Nationality: Japanese
Gender: Female
Born: February 3, 1999
Age: 20
Hashimoto Kanna is a Japanese actress and former idol singer. She joined the talent agency Active Hakata at the age of 11. She then debuted as part of an idol group called DVL, later renamed Rev. from DVL in 2011.
In 2013, Hashimoto gained national attention when a photo of her taken at one of Rev. from DVL's live performances went viral online. Praised for her natural beauty, she was given titles such as "beyond cute local idol", "beyond angelic idol", and "a talent appearing once in a millennium." It was at this time that Hashimoto began to appear in television, film, and a large number of advertising campaigns. In 2016, she made her solo debut with the single Sailor Fuku to Kikanju. Rev. from DVL disbanded in 2017.
Drama
Title
Rating
Kyou Kara Ore Wa!!

Japanese Drama,

2018

, 10 eps

Hayakawa Kyoko

(Support Role)

8.9

Gintama 2: Yonimo Kimyo na Gintama-chan

Japanese Drama,

2018

, 3 eps

8.3

Final Cut

Japanese Drama,

2018

, 9 eps

Ogawara Wakaba

(Support Role)

7.7

Keishicho Ikimono Gakari

Japanese Drama,

2017

, 10 eps

7.8

Kizoku Tantei

Japanese Drama,

2017

, 11 eps

Tarumi Haruka (ep3)

(Guest Role)

7.7

Suikyuu Yankees

Japanese Drama,

2014

, 10 eps

8.0
Movie
Title
Rating
Kingdom

0.0

12 Suicidal Children

7.0

Gintama 2: Rules Are Meant To Be Broken

8.6

The Disastrous Life of Saiki K

Teruhashi Kokomi

(Main Role)

7.4

Gintama

7.9

Haruta & Chika

7.3

Sailor Suit and Machine Gun: Graduation

6.5

Assassination Classroom

Ritsu / Autonomous Intelligence Fixed Artillery

(Support Role)

7.8

I Wish

Kanna Hayami

(Support Role)

7.8
Special
Title
Rating
One Page Love

Japanese Special,

2019

, 1 eps

0.0
TV Show
Articles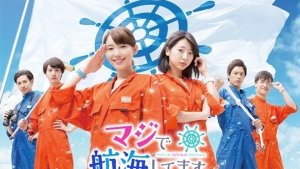 Rainy days keeping you indoors this summer? Spend your time with these Jdramas!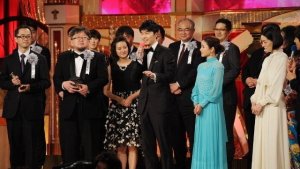 See who else won big at the Japanese version of The Oscars...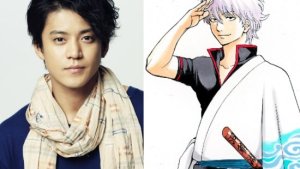 See who will be starring alongside Oguri Shun in the 2017 Gintama Live Action Movie...