Name: Lee Seo Won
Native name: 이서원
Also Known as: Seowon
Nationality: South Korean
Gender: Male
Born: February 17, 1997
Age: 22
Lee Seo Won was a South Korean actor. He graduated from high school in 2015 and made his acting debut the same year. After a two-year break in 2017, Lee entered Sejong University as a film major and now belongs to Blossom Entertainment.
On May 16, 2018, news broke that Lee was charged with sexual harassment and threatening a female celebrity with a weapon. Lee was charged and investigated on April 8, before the police sent his case to the prosecution with a recommendation of an indictment. According to authorities, Lee was drinking with said female celebrity when he attempted to kiss her and make physical contact but was rejected. After continuous attempts for physical contact, the victim called her boyfriend to ask for help, which caused Lee to threaten her with a knife. Lee remained silent and continued filming the 2018 television series About Time and host Music Bank for 40 days without informing the production staff that he is under investigation. However, when news broke out, Lee, who was supposed to appear in About Time, was pulled out and his scenes were re-filmed using another actor. He was also removed from his role as the host of Music Bank.
On July 12, the first day of the trial, Lee pled guilty to charges of sexual harassment and criminal threats. Lee's attorney stated that they acknowledge guilt since Lee's DNA was detected on the victim's ear and he was apprehended by police while holding a knife. However, he also stated that Lee was "unable to remember anything from the incident" and was "not in control of his body", and requested a lenient sentence due to Lee's "diminished mental and physical faculties" caused by intoxication.
On November 22, 2018 Lee's agency announced that Lee enlisted in the military on November 20, to fulfill mandatory military service.
(Source: Wikipedia)
Drama
Title
Rating
Last Minute Romance

Korean Drama,

2017

, 10 eps

7.8

Hospital Ship

Korean Drama,

2017

, 40 eps

7.9

The Liar and His Lover

Korean Drama,

2017

, 16 eps

Seo Chan Yeong [Bass of Crude Play]

(Main Role)

7.6

Uncontrollably Fond

Korean Drama,

2016

, 20 eps

8.0

Wanted

Korean Drama,

2016

, 16 eps

Cha Seung In [Young]

(Guest Role)

7.8

Awl

Korean Drama,

2015

, 12 eps

Lee Soo In [Young]

(Guest Role)

8.0
Movie
Special
TV Show
Title
Rating
Music Bank

Korean TV Show,

1998

, 1020 eps

(Host ep. 861-928)

(Regular Member)

8.4
Articles
Actor Lee Seo Won removed from the cast of K-drama "About Time". You'll be shocked to find out why!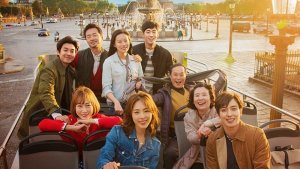 Editorials

- Oct 23, 2017
A new season of Kdramas has begun! Which ones are you watching?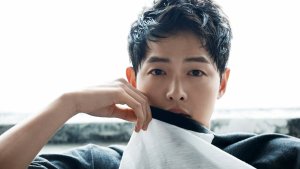 Editorials

- Apr 18, 2017
Get to know the artists working for the Seoul based talent management agency, Blossom Entertainment!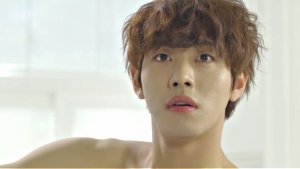 You think your "Oppa List" is long enough? Think again until you meet these new guys in town.