Name: Nakashima Mika
Native name: 中島 美嘉
Nationality: Japanese
Gender: Female
Born: February 19, 1983
Age: 36
Nakashima Mika is a Japanese singer, model, and actress who achieved five no.1 albums in Japan and also successfully embarked on an acting career, most notably in the live-action manga adaptattion, Nana.
Born and raised in Kyushu, she grew up in the small town of Hioki, Kagoshima, where she has said there was "nothing there, only enka." She began listening to enka singer Segawa Eiko and studied classical Japanese dance, but as she loved dressing-up and make-up, she hoped to one day work in fashion magazines since she was too short to become a model. Nakashima decided not to attend high school after completing her compulsory junior high school education and began working at the age of 15 in Fukuoka.
At the age of 17, she attended an audition not knowing what it was for. She was chosen from 3,000 girls to star as the female lead in the fall 2001 Fuji TV drama Kizudarake no Love Song. She sang the theme song, "Stars" which also became her debut on Sony Music Associated Records, and went on to become her best-selling single. Her next five singles were Top 10 hits and proved Nakashima's rising popularity. During the next few years her album sales were in the millions and she cemented her place as a celebrated pop star by consistently topping charts and winning awards, beginning with the prestigious "New Artist of the Year" award from the 44th Japan Record Awards.
In 2005, Nakashima's acting career kicked off in the popular movie Nana, for which she sang one of the theme songs, "Glamorous Sky," written by mangaka Ai Yazawa and composer L'Arc-en-Ciel vocalist Hyde. It was Nakashima's only number 1 single on the Oricon Singles Charts. The single sold a million copies in 2005 and 2006. Due to the success of Nana, a sequel was released in December 2006. It included two new songs by Nakashima, "Hitoiro" (One Color), also written by Yazawa and composed by Glay's Takuro. Nana 2's premiered internationally in New York City in 2006, and in 2010 she made her US film debut with a small role in the Sony Pictures film Resident Evil: Afterlife.
Nakashima is a frequent visitor to the US for voice-training classes, and rented an apartment near Wall Street in New York City in 2009. Nakashima is known to have many tattoos, which is uncommon among stars as they are still generally considered taboo in Japanese society. She said of the visible star tattoo on her wrist, "I have resolved to live as a star. I have something linked with the stars because I have so many songs about them." She has also stated that she loves skin imperfections and decorations because "they are beautiful, and I can imagine stories of people...hard feelings and pain...from them."
Drama
Title
Rating
Followers

Japanese Drama,

2020

, 9 eps

0.0

Jikou Keisatsu Hajimemashita

Japanese Drama,

2019

, 8 eps

8.7

Omotesando Koukou Gasshoubu

Japanese Drama,

2015

, 10 eps

Kamishima Kana (Ep.8)

(Guest Role)

8.2

Unubore Deka

Japanese Drama,

2010

, 11 eps

Higurashi Rie

(Support Role)

7.7

Ryusei no Kizuna

Japanese Drama,

2008

, 10 eps

8.2

Shiritsu Tantei Hama Mike

Japanese Drama,

2002

, 12 eps

10.0

Kizudarake no Love Song

Japanese Drama,

2001

, 11 eps

Shimazaki Mirai

(Support Role)

0.0
Movie
| Title | Rating |
| --- | --- |
| Snow Flower | 7.5 |
| One Third | 7.5 |
| Nana 2 | 7.3 |
| Nana | 7.7 |
| Worst By Chance | 7.3 |
TV Show
Articles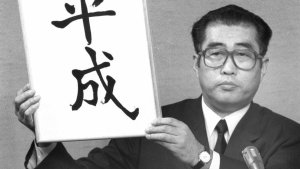 Editorials

- May 10, 2019
The end of Heisei era was on 30th April and the beginning of Reiwa era just started, so here is a look back into the Heisei in terms of movies and dramas according to MDL.