Name: Kwai Lun Mei
Native name: 桂綸鎂
Also Known as: Kwai Lunmei;Kwai Lun-Mei;Guey Lun-Mei;桂纶镁
Nationality: Taiwanese
Gender: Female
Born: December 25, 1983
Age: 36
Kwai Lun Mei is a Taiwanese actress. She started her acting career in the movie "Blue Gate Crossing". Lun Mei then appeared in a few more movies before she went on to gain more recognition in the movie Secret directed by Jay Chou, which Kwai acted as the female lead, Lu Xiao Yu with Jay Chou himself playing the male lead, Ye Xiang Lun.
(Source: Wikipedia)
Articles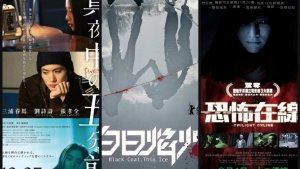 Editorials

- May 15, 2015
Sometimes Romance needs some shaking up with a little bit of crime, mystery and horror.