Name: Lee Sun Ho
Native name: 이선호
Also Known as: Yi Seon Ho
Nationality: South Korean
Gender: Male
Born: December 14, 1981
Age: 37
Lee Sun Ho is a South Korean actor. His acting career began in 2005, with a role in the SBS drama "Let's go to the beach". He also played the role of genius student Kim Jung Kyu in the 2006 drama "The Snow Queen", alongside Hyun Bin.
The actor gained fame when he appeared as one of the "husbands" for the MBC reality show "We Got Married".
In May 2014, he got married to his girlfriend who works in the fashion world.
Drama
Title
Rating
Golden Pouch

Korean Drama,

2016

, 122 eps

7.4

Doctors

Korean Drama,

2016

, 20 eps

Prof. Jung Pa Ran [Yoon Do's uncle]

(Support Role)

7.9

My Mother is a Daughter-In-Law

Korean Drama,

2015

, 136 eps

Joo Gyeong Min

(Support Role)

7.5

You Are The Best!

Korean Drama,

2013

, 50 eps

7.5

Go! Mrs. Go!

Korean Drama,

2011

, 36 eps

Kim Sung Min

(Support Role)

7.7

Bang Ja Chronicles

Korean Drama,

2011

, 4 eps

6.3

Midas

Korean Drama,

2011

, 21 eps

Yun Ki Wook

(Support Role)

7.0

Mary Stayed Out All Night

Korean Drama,

2010

, 16 eps

7.2

More Charming By The Day

Korean Drama,

2010

, 138 eps

Lee Sun Ho

(Support Role)

6.9

Tamra, The Island

Korean Drama,

2009

, 16 eps

7.3

Eight Days Mystery of Jeong Jo Assassination

Korean Drama,

2007

, 10 eps

Jang In Hyung

(Support Role)

6.9

Air City

Korean Drama,

2007

, 16 eps

6.6

The Snow Queen

Korean Drama,

2006

, 16 eps

Kim Jeong Kyu

(Support Role)

7.8

Let's Go to The Beach

Korean Drama,

2005

, 14 eps

6.4
Movie
Title
Rating
Jamsil

0.0

Night Song

10.0

Melo

6.9

Playboy Bong

[Assistant director]

(Support Role)

7.5

Fighting Spirit

Yun Do Hun

(Support Role)

6.9
TV Show
Articles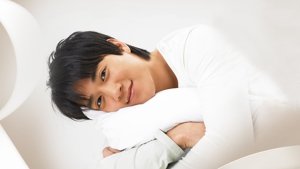 Editorials

- Aug 20, 2016
One of my first Kdrama loves ♥ Maybe he is yours too? Find out about this handsome man's filmography in this article ^^