Name: Honda Ishiro
Native name: 本多猪四郎
Also Known as: Inoshiro Honda
Nationality: Japanese
Gender: Male
Born: March 7, 1911
Died: February 28, 1993
Honda Ishiro was a Japanese film director, producer, screenwriter and editor. He is best known for his kaiju and tokusatsu films, including several entries in the Godzilla series, but also worked extensively in the documentary and war genres earlier in his career. His early film career included working as an assistant under the famed director Kurosawa Akira who also his lifelong friend.
Alongside his film duties, he was drafted into the Imperial Japanese Army during World War II in China and was a prisoner there when the war ended. During his imprisonment, Honda stated to have been treated well and was even befriended by the locals and temple monks, who offered him to stay permanently but Honda respectfully refused in favor of finding his wife and children. As a parting gift, the locals gave Honda rubbings of Chinese proverbs, imprinted from stone carvings of sacred temples. Honda would later write these verses in the back of his screenplays.
In 1948, Honda was on location in Noto Peninsula working on Yamamoto Kajiro's Child of the Wind —the first release from Film Arts and begin work for him on Flirtation in Spring in 1949. Then, Honda reunited with his friend Kurosawa Akira and began working as a chief assistant director on Kurosawa's Stray Dog. Honda mainly directed second unit photography, all of the footage which pleased Kurosawa and has stated to "owe a great deal" to Honda for capturing the film's post-war atmosphere. In 1950, Honda worked on two films by Yamamoto Kajiro's Escape from Prison and Elegy —the last film produced by Film Art Associations. Honda had also worked as an assistant director on Senkichi Taniguchi's Escape at Dawn.
Honda's feature film directorial debut was The Blue Pearl. Released on August 3, 1951, it was one of the first Japanese feature films to utilize underwater photography and first studio film to be shot in the Ise-Shima region. He directed the original Godzilla along with King Kong vs. Godzilla (1962), Mothra vs. Godzilla (1964), Destroy All Monsters (1968), and many others until 1975. He also directed such tokusatsu films such as Rodan, Mothra and The War of the Gargantuas. His last feature film was Terror of Mechagodzilla (1975). The following years were spent directing various science fiction TV shows. The superhero shows Return of Ultraman, Mirrorman, and Zone Fighter were also his. In addition, he directed the cult film Matango.
After retiring as a director, Honda returned more than 30 years later to work again for his old friend and former mentor Kurosawa Akira as a directorial advisor, production coordinator and creative consultant on his last five films. Allegedly one segment of the Kurosawa film Dreams was actually directed by Honda following Kurosawa's detailed storyboards.
His most memorable quotation: "Monsters are born too tall, too strong, too heavy—that is their tragedy" when he spoke of his film Rodan a decade after his first Godzilla film. This statement alone would give fans the impression that his intent was to give all kaiju a distinct personality instead of just being a monster-on-the-loose.
In 2009, the first book in English was published detailing Honda's life and genre films called Mushroom Clouds and Mushroom Men —The Fantastic Cinema of Ishiro Honda written by Peter H. Brothers. "Ishiro Honda: A Life in Film, from Godzilla to Kurosawa" is a 2017 critical biographical study of Honda's career by Steve Ryfle and Ed Godziszewski.
Director
Screenwriter & Director
Articles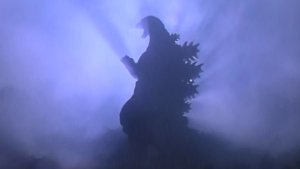 Ebisuno92's retrospective looks at Godzilla's history, movies, and more, 65 years since the monster's conception.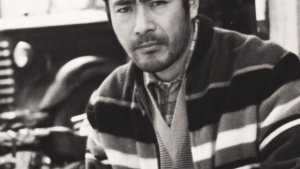 Editorials

- Mar 13, 2019
Everything you wanted to know about the Japanese silver screen Legend Mifune Toshiro.