Name: Miyavi
Native name: 石原崇雅
Given name: Ishihara Takamasa
Also Known as: Miyabi;雅;MYV;382;DJ 382;MYV 382 TOKYO;雅-Miyavi-;Miyavi Lee Ishihara;Miyavi Ishihara
Nationality: Japanese
Gender: Male
Born: September 14, 1981
Age: 38
Takamasa Ishihara better known by his stage name Miyavi, is a Japanese singer-songwriter, guitarist, record producer, and actor. His Mother is Japanese and Father is Half Japanese Half Korean. His Father's surname is Lee and he was born in Jeju Island, South Korea. Although his Father's surname is Lee. Miyavi's surname is legally his Mothers surname Ishihara. He goes by the name Miyavi Lee Ishihara or just Miyavi Ishihara. His parents are divorced and they both remarried.
He has been active since 1999, first as guitarist for the now defunct visual kei rock band Dué le Quartz and then as a solo artist starting in 2002. In 2007, he became a member of the rock supergroup S.K.I.N., and in 2009 founded his own company, J-Glam. He toured worldwide several times, with over two hundred shows. After becoming a father Miyavi toned down his on-stage attire. He is known for his finger-slapping style of playing the guitar.
On March 14, 2009, Miyavi married Japanese-American former singer turned businesswomen Melody. The couple have two daughters, Lovelie (Airi) (July 29, 2009) and Jewelie Aoi (October 21, 2010). As of 2016, Miyavi and his family currently reside in Los Angeles, California, having moved to the area in late 2014 during the release of his film Unbroken (directed by Angelina Jolie).
In 2017, he played a cameo role in the movie Kong: Skull Island. On March 1, 2019, the supernatural action film Stray was released in the U.S., featuring Miyavi in the villain role of Jin. On May 17 2019 Miyavi announced on his Instagram that he will be in the Disney film Maleficent: Mistress of Evil.
(source: Wikipedia)
Movie
Title
Rating
Gangoose

8.0

BLEACH

Kuchiki Byakuya

(Support Role)

7.7

Oresama

7.2
TV Show
Title
Rating
J-Melo

Japanese TV Show,

2005

, 576 eps

6.0
Articles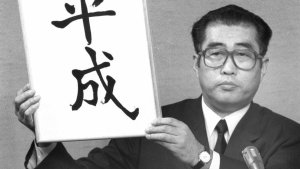 Editorials

- May 10, 2019
The end of Heisei era was on 30th April and the beginning of Reiwa era just started, so here is a look back into the Heisei in terms of movies and dramas according to MDL.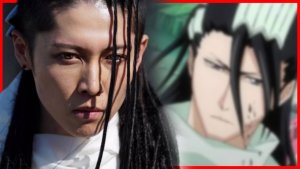 Old Anime (and household) take on the Bleach live action on Netflix.