Name: Han Hyo Joo
Native name: 한효주
Also Known as: Han Hyo Ju
Nationality: South Korean
Gender: Female
Born: February 22, 1987
Age: 32
Han Hyo Joo is a South Korean actress. She is best known for her leading roles in the television dramas Brilliant Legacy, Dong Yi, and W, as well as the film Cold Eyes for which she won Best Actress at the Blue Dragon Film Awards. Han was first discovered in a teenage beauty pageant organized by food corporation Binggrae in 2003. She began her acting career in the sitcom Nonstop 5 and the gangster comedy My Boss, My Teacher.
Director Lee Yoon-ki cast Han in 2006 for the starring role in his low-budget independent film Ad-lib Night, which follows a young woman who rediscovers herself through an eerie overnight encounter with strangers.[6] She won the Best New Actress awards at the Korean Association of Film Critics Awards and Singapore International Film Festival for her performance.
Han catapulted to stardom through Brilliant Legacy costarring Lee Seung-gi, which became a massive success by maintaining to be the number one spot in the viewership rating chart for 20 consecutive weeks and reached a peak rating of 47.1%. It was the most popular TV drama of 2009.
After Brilliant Legacy Han took on the titular character in MBC's 49th-anniversary project Dong Yi (2010), the series became a hit during its run both domestically and across Asia. Han won several acting awards for her portrayal of Choi Suk-bin, including the Daesang (Grand Prize) award at MBC Drama Awards and the coveted Best Actress award at Baeksang Arts Awards. The TV series solidified Han as a household name in Korea.
In 2013, Han's was blackmailed by her ex-manager. According to police, the ex-manager Lee illegally transferred 16 photos of Han and her ex-boyfriend from her digital camera to his mobile phone. Lee then threatened to publish the compromising photos unless he and his two accomplices were paid ₩400 million.
In 2019, Han Hyo Joo has been cast as the main character in the USA's "Treadstone," a television spin-off of the "Bourne" film series starring Matt Damon. It would be her first TV project in Hollywood.
Drama
Title
Rating
Taiyo wa Ugokanai

Japanese Drama,

2020

, 0 eps

0.0

W

Korean Drama,

2016

, 16 eps

8.7

Dong Yi

Korean Drama,

2010

, 60 eps

8.5

Shining Inheritance

Korean Drama,

2009

, 28 eps

8.0

Iljimae

Korean Drama,

2008

, 20 eps

8.4

High As Sky Wide As Earth

Korean Drama,

2007

, 165 eps

7.4

Spring Waltz

Korean Drama,

2006

, 20 eps

Park Eun Young

(Main Role)

7.5

Nonstop 5

Korean Drama,

2004

, 257 eps

8.1
Movie
Title
Rating
The Sun Does Not Move

[Evasive mercenary]

(Support Role)

0.0

Illang: The Wolf Brigade

7.3

Golden Slumber

7.6

Love, Lies

8.3

The Beauty Inside

8.5

C'est Si Bon

Min Ja Yeong [20s]

(Main Role)

7.6

Miracle: Devil Claus' Love and Magic

7.0

Cold Eyes

8.2

Love 911

8.3

Masquerade

8.5

Always

8.6

Postman To Heaven

8.1

Ride Away

6.6

Ad-Lib Night

5.8

My Boss, My Teacher

Yoo Mi Jung

(Support Role)

7.0
Special
TV Show
Title
Rating
2 Days & 1 Night: Season 3

Korean TV Show,

2013

, 257 eps

9.2

Running Man

Korean TV Show,

2010

, 500 eps

(Ep. 123-124. 151-152)

(Guest)

9.3

Love Letter

Korean TV Show,

2003

, 0 eps

9.1

X-Man

Korean TV Show,

2003

, 178 eps

8.7
Articles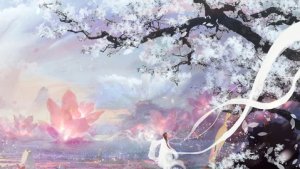 Ask MDL want you to join them in the realm of all possibilities.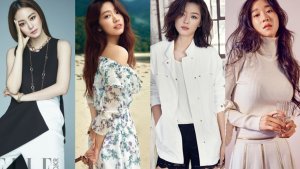 My list of the top 10 most gorgeous Korean actresses. Also, a list of the most gorgeous Korean actresses based on MDLer votes!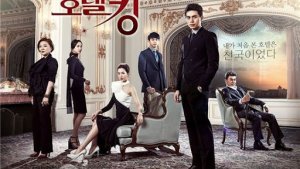 Top dramas talking about revenge and full of secrets and twists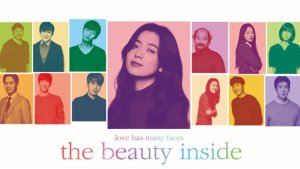 If you enjoyed the romance film 'The Beauty Inside', then this news will excite you!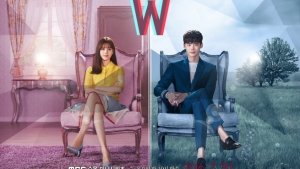 Find out which dramas, films, and actors won awards in 2016's Best of Korea MDL Polls!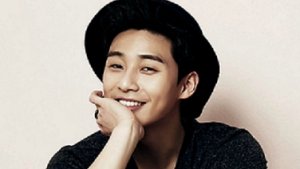 A Stalker's Guide to the handsome and extremely talented Park Seo Joon because he deserves so much love...