Name: Leslie Cheung
Native name: 张国荣
Given name: Cheung Fat Chung
Also Known as: Cheung Kwok Wing
Nationality: Hong Konger
Gender: Male
Born: September 12, 1956
Died: April 1, 2003
The late Leslie Cheung (Cheung Kwok Wing) was born in Hong Kong in 1956 and educated in England. He entered Hong Kong show business as a singer in 1980. After joining a training course for actors at a TV station he began acting in TV dramas and films; his appearance as a mother-fixated golden boy in Patrick Tam's NOMAD (1982) established him as a serious actor and marked the start of a decade of super-stardom in which he shuttled between hit albums, stadium-sized concerts and films. Three film roles in particular brought him to international attention: as a cop in John Woo's A BETTER TOMORROW (1986), as a 1930s opium addict in Stanley Kwan's ROUGE (1986) and as a 1960s playboy who seduces and abandons a string of women in Wong Kar Wai's DAYS OF BEING WILD (1990). In the early 1990s he announced his formal retirement as a singer and moved for a while to Vancouver. But he took on ever more ambitious roles in such films as Chen Kaige's FAREWELL MY CONCUBINE (1993), Wong Kar Wai's ASHES OF TIME (1994), Chen Kaige's TEMPTRESS MOON (1996) and Wong Kar Wai's HAPPY TOGETHER (1997).
On April 1, 2003, Leslie Cheung committed suicide, by jumping to his death from the 24th floor of the Mandarin Oriental Hotel in Hong Kong. He left behind a suicide note, noting his struggle with clinical depression.
Cheung was noted as one of the few Asian male stars to play openly gay characters (he was bi-sexual himself).
Cheung was considered as "one of the founding fathers of Cantopop", and "combining a hugely successful film and music career".
In 2000, Cheung was named Asian Biggest Superstar by China Central Television, and voted/ranked the 1st as The Most Favorite Actor in 100 Years of Chinese Cinema in 2005. Recently, he was voted into CNN's "top five most iconic musician of all time" placing behind Michael Jackson and The Beatles.
(Wikipedia, AMW)
Articles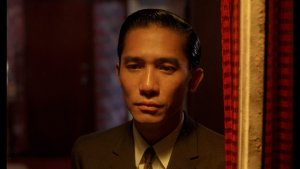 Editorials

- Jan 22, 2018
The Grandmaster of acting. He truly is. With this article I'll show you all the reasons and facts why he is the best of the best out there. Mister genius Tony Leung.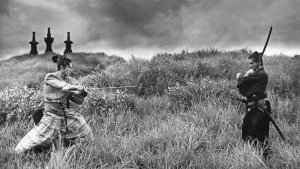 Editorials

- Oct 15, 2015
Some of the best and most influential Asian blockbusters that you should feel guilty for not having watched yet.