Name: Anita Mui
Native name: 梅艷芳
Also Known as: Madonna of Asia;Mei Yan Fang;何加男;梅艳芳;Mui Yim-fong;Mui Yim Fong
Nationality: Hong Konger
Gender: Female
Born: October 10, 1963
Died: December 30, 2003
With a career that began in her early childhood, Anita Mui is the queen of Hong Kong's pop-music industry. After she won a singing contest in 1982, her life in the limelight began. In the early stages of her career her image was a little bit tomboy-ish and sexy (which was the reason she was called the "Madonna of Hong Kong"), and some of her songs were considered too risqué, with one of them, "Bad Girl", actually being banned from airplay due to its suggestive content. She started her acting career at about the same time, often starring with Anthony Chan, including Huai nu hai (1986) and Yi qi liang fu (1988). Other acting partners included Jackie Chan and Leslie Cheung. Both her singing and acting careers were a success. She won an enormous number of "Best Female Singer" and "Most Popular Female Singer" awards in the 1980s, and her acting career's climax was winning "Best Actress" awards (Golden Horse Award and the inaugural Golden Dragon Awards in Taiwan, Hong Kong Film Award, and the Pan-Asia Pacific Film Festival) in 1987 for Stanley Kwan's "Rouge" Yin ji kau (1988). In the early 1990s she announced her "half" retirement from the singing industry. However, by popular demand, she continued to record albums and to act in movies, and by 1994, she engineered a full comeback to great critical and popular acclaim.
She passed away from cervical cancer on December 30th, 2003. Many of her friends were with her in her last hours. (Source: IMDb))
Articles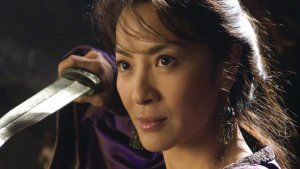 Editorials

- Apr 16, 2019
My attempt to capture the cinematic greatness of Michelle Yeoh.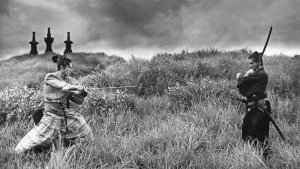 Editorials

- Oct 15, 2015
Some of the best and most influential Asian blockbusters that you should feel guilty for not having watched yet.