Name: Huang Xuan
Native name: 黄轩
Nationality: Chinese
Gender: Male
Born: March 3, 1985
Age: 34
Huang Xuan is a popular Chinese actor. Being 10 years old his parents divorced and he moved with his mother to Guangzhou, where due to obsession of Michael Jackson he chose the road of dance going to the Guangdong Dance School. Later on he has graduated the Beijing Dance Academy. Just being admitted in Beijing Dance Academy, he was invited to shoot the movie posters for "Curse of the Golden Flower" (2006), but before the shooting they changed him due to the script, where he had to play 14 year old prince, so he missed this opportunity. He made his acting debut in the 2007 television series "Zhen Qing Ren Sheng" and his film debut in 2008 in "The Shaft." He finally became popular in the last few years after the film "Blind Massage" won international recognition.
Huang Xuan has since starred in many popular films and television series, including "Red Sorghum" (2014), "The Legend of Mi Yue" (2015), "The Imperial Doctress" (2016), and "The Interpreter" (2016).
He is known as the "Nation's First Love" in China, often playing the innocent first love who ultimately doesn't get the girl in the end. Even though he is recognized as a star now, he prefers to lead a quiet life. He mostly enjoys drinking tea, writing calligraphy, and reading intellectual books.
On 14 December 2016 Chinese media reported that Huang Xuan is dating JYP Entertainment's actress Song Ha Yoon showing them in multiple pictures as evidence, laughing and holding hands. As per their report Huang Xuan flew to Korea in order to celebrate Song Ha Yoon's birthday together on the 3rd.
Drama
Title
Rating
Perfect Partner

Chinese Drama,

2019

, 50 eps

0.0

Entrepreneurial Age

Chinese Drama,

2018

, 54 eps

7.2

Tribes and Empires: Storm of Prophecy

Chinese Drama,

2017

, 75 eps

8.0

Les Interprètes

Chinese Drama,

2016

, 42 eps

Cheng Jia Yang

(Main Role)

7.4

Hunter

Chinese Drama,

2016

, 41 eps

7.2

The Imperial Doctress

Chinese Drama,

2016

, 50 eps

7.9

Legend of MiYue

Chinese Drama,

2015

, 81 eps

Chun Shen Jun Huang Xie

(Support Role)

8.2

Red Sorghum

Chinese Drama,

2014

, 60 eps

Zhang Jun Jie

(Support Role)

7.6

Woman Gang

Chinese Drama,

2013

, 36 eps

0.0

Love is Not For Sale

Chinese Drama,

2012

, 37 eps

7.9

The Dream of Red Mansions

Chinese Drama,

2010

, 50 eps

6.6
Movie
Title
Rating
Wonderful Friends

0.0

The Perfect Blue

He Zheng Zheng

(Main Role)

0.0

Unserious Hero

6.5

The Legend of the Demon Cat

7.7

Youth

8.2

Extraordinary Mission

7.8

The Great Wall

General Deng of "Deer Army"

(Main Role)

7.7

Cities in Love

6.5

The Golden Era

Luo Bin Qi

(Support Role)

7.7

Breaking the Waves

Zhao Jia Feng

(Support Role)

7.2

Blind Massage

6.7

Blue Sky Bones

0.0

First Time

Li Rao [Peng Wei's new boyfriend]

(Support Role)

8.4

Eat Drink Man Woman 2

Hou Yu Fan

(Support Role)

8.0

Beginning of the Great Revival

6.5

Driverless

6.7

Chengdu, I Love You

0.0

Spring Fever

5.7
TV Show
Title
Rating
Happy Camp

Chinese TV Show,

1997

, 1080 eps

9.1
Articles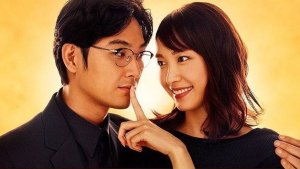 Check out which Asian dramas are the most anticipated this Fall 2018!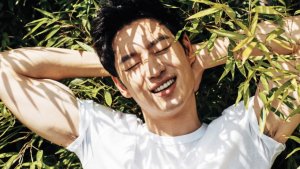 Editorials

- Oct 22, 2016
These 6 pairs of actors might not be from the same country
Have no idea what Chinese dramas to watch in 2017? Here are my 6 favorites that will keep you busy in the upcoming year!