Name: Tik Jesadaporn Pholdee
Native name: เจษฎาภรณ์ ผลดี
Also Known as: Tik;ติ๊ก;Jesadaporn Pholdee;Jessadaporn Pholdee;Chetsadaphon Phondi
Nationality: Thai
Gender: Male
Born: June 5, 1977
Age: 42
Jesadaporn Pholdee (Nicknamed: Tik) is a Thai actor, model, and presenter. He began his career as a model for commercials on TV. His first film role, starring in "Dang Bireley's and Young Gangsters" in 1997 won him widespread popularity, and for which he won the 1997 Blockbuster Thailand Entertainment Award. After that, he appeared in a number of films and lakorns, such as "The Iron Ladies" in 2000 or "Kaew Tah Pee" in 2006. He also starred in the Asian horror film "The Eye 2". He was voted "Sexiest Man in Thailand" in 2003 by the Internet Durex Global Sex Survey 2003. He won the votes of 39% of Thai women surveyed.
Tik recently made a return to TV in a sitcom called "Love Rhythm". Initially, his long and nerdy hairstyle for the character has caused an outcry from fans who expected to see him in the handsome prince-like image which he had previously portrayed successfully in 2006's lakorn "Kaew Tah Pee". Tik himself had acknowledged that he does not enjoy having people praising his looks but rather admiring his acting talent. The sitcom later improved its ratings due mainly to his acting ability.
Articles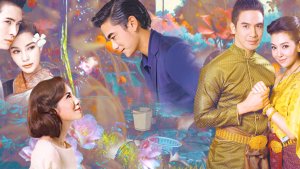 Editorials

- Nov 20, 2018
Ever wanted to watch a historical Thai drama but did not know which one to choose? If yes, then this article is for you!