Name: Nitipaisankul Pichaya
Native name: พิชญะ นิธิไพศาลกุล
Also Known as: Golf;
Nationality: Thai
Gender: Male
Born: February 20, 1987
Age: 32
Pichaya Nitipaisalkul is a Thai actor and pop singer known as "Golf Mike". He is a Thai pop duo artist consisting of brothers, himself known as "Golf" Nitipaisalkul and his brother Pirat "Mike" Nitipaisalkul, formed under Thailand's biggest entertainment company, GMM Grammy. Golf was born into a family of Thai Chinese descent and the younger brother of Sand and Bank, a retired musical sibling duo that was under record label RS Entertainment. Golf & Mike have their very own clothing range, which appears in popular shopping areas such as Siam Square in Thailand.
Articles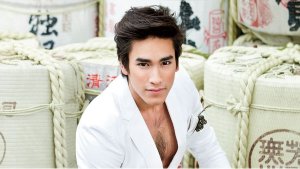 Editorials

- May 14, 2017
These actors are considered the best in Thailand. Check out these cute and commonly seen faces!