Name: Golf Pichaya Nitipaisalkul
Native name: พิชญะ นิธิไพศาลกุล
Also Known as: Golf;กอล์ฟ;Golf Pichaya;กอล์ฟ พิชญะ
Nationality: Thai
Gender: Male
Born: February 20, 1987
Age: 33
Pichaya Nitipaisalkul (Nickname: Golf) is a Thai-Chinese singer, actor, and model who is best known for being a part of the music duet Golf and Mike. Born on February 20, 1987, he was a part of the duet with his brother Mike Angelo Pirath Nitipaisankul, from 2005 to 2010. He auditioned for the group G-Junior at 13 years of age. Golf speaks Thai, English, and Mandarin.
Golf made his acting debut in the drama Ubatruk Karmkobfah (2008) and has since starred in Woon Nak Ruk Rue Lork (2013), Lookmai Kong Por Series: Look Nee Tee Ruk (2013), Club Friday The Series Season 6: Best Friend (2015), Ploer Jai Hai Nai Pbeesard (2015), Club Friday To Be Continued: Friend & Enemy (2016), Angel Destiny (2016), Kam Pood Tee Hai Pai (2017) and Bangkok Vampire (2019).
(Source: Wikipedia)
Articles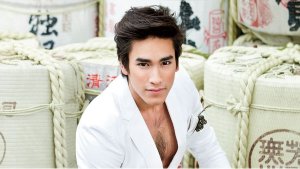 Editorials

- May 14, 2017
These actors are considered the best in Thailand. Check out these cute and commonly seen faces!