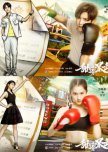 Sweet combat was a great drama, I loved it since the first episode and I really recommend it for people who like to watch something funny. The characters are very cute and each of them had their own style which made the drama really enjoyable to watch. The actors as well supplied my expectations and the OST of the drama was very satisfactory. Since the drama has 30 episodes I thought at first, that maybe it would be boring to watch it but I was wrong, every episode gave me new emotions, so yeah I hope you guys enjoy the drama like me
Was this review helpful to you?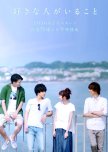 all I can say is that I'm really happy that I had found this drama! I can't put in words how lovely this drama was, the main characters and the support characters are very cute and intense and the actors are great ( I already knew the actor Kento, and I was really happy to watch him in this drama cuz he's a fucking good actor) but I didn't know the others actor's but I'm really satisfied with them all as well. The OST of the drama is very cute and the scenario of the drama is beautiful :) anyway, I hope you guys enjoy it and have fun while watching it
Was this review helpful to you?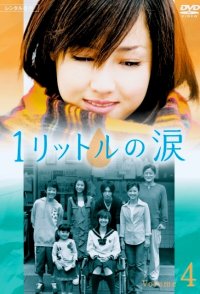 This drama is one of the most beautiful dramas that I saw. The story is very touching and real, I don't have words to describe how sad and heartbroken it was. This drama, besides all, shows how important family can be for someone who is struggling with some kind of illness and how important is to have real friends in those difficult moments.
the cast of the drama is great which made it really enjoyable to watch and everything in this drama is intense and fascinating so I really recommend it .
Was this review helpful to you?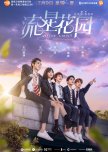 Meteor Garden was a drama who brought me a lot of emotions. Since it was my first Chinese drama I didn't know what to expect but this drama really surprised me. I have to admit that sometimes I didn't agree with Daoming Si actions with Shancai along of the drama but it changes a lot along of the episodes so it turns out okay to me. The drama had a good cinematography and the actors are good. In conclusion, this drama isn't one of my favorites dramas but it was cool to watch it, so I would say that this drama is '' good'' and my rate for it is 6\10
Was this review helpful to you?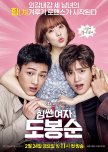 Strong Woman tells the story about a girl who got a supernatural strength from her antecedents, more than that, the drama shows her life and how she deals with it
The drama was funny and the romance was well done but some parts were kinda boring. Besides that, the cast of the drama was amazing and the actors are very talented and the ost was good as well, so I recommend it for people who like to watch dramas who mix between funny moments, creepy things and romance all in the same episodes
Was this review helpful to you?