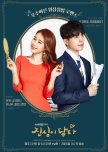 I really had hopes for this drama to be awesome, since these two leads have been my favourite couple since goblin. Touch your heart starts with a sinple rom com style, I know it is very common style of kdrama rom coms, but I atleast expected it to be entertaining. The story is too predictable and the worst thing of all is how bad the main characters acting is, even a child could act better than them.
The story is too worst, the direction and the camera angle in the drama is worst of all.
The story is so worst that even an amateur or a first time writer could write much better story than this.
It has 8.4 rating and trust me it is only because everyone are hyped about these main leads acting together again.
But if you want good plot and also a good acting than this drama is not for you. Really disappointed me.
Was this review helpful to you?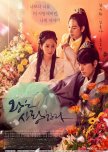 This review may contain spoilers
This drama is the best, the only reason it got low ratings is because the heroine didn't end up with the first hero. But from the beginning it is shown both the hero's and the heroine are the main characters equally. So the heroine can go either way. Many people didn't like how everyone didn't get a happy ending in this and only few got.
If you are a person who was not just into an interesting romantic plot, but also into story and character development of all the characters, this is a best kdrama.
Though few people say it is not an happy ending entirely, I would say it really is one way. You can call it as a satisfying ending. Each and every episode is really interesting and well written.
I have seen many kdrama with not so logical plot and worst acting got more than 8 as rating, I really don't understand how this series hasn't got above 8. I think most people like obvious written plot. Please watch and give it a chance, you will like this.
Was this review helpful to you?