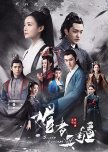 This review may contain spoilers
As I thought this will be a lot of milder than the book which NSFW content. Even though they change a lot but the interaction between Chang an and Wan Mei so heart wrecking the battle of wits and teasing just like your normal couple. But somehow I dont know what inside Wan Mei brain, I know she doesnt like killing people randomly but being a wishy-washy killer sure get on my nerves.
I like their props the beautiful half face-mask and colourful robes and of course Gong Zi house was like in another world so breeze and cool, maybe the effect of that bamboo and emerald jade green colour. All the people maybe ship the main but for me I shipped Wan Mei with Gong Zi instead, he extended his hands to help Wan Mei when even he have a past of his mom that would need to deal off.
The actress which played as Chief Cha Lou is superb because we hate her to the bone, its indicating she did a great job as a villainess,
The BGM are even awesome. The only bloopers just the position when they need to do action which require harness so off, made me kind a sorry not dissapointed since the sets and props were mega awesome.
Was this review helpful to you?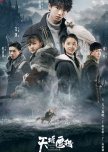 This review may contain spoilers
This year really have tons of worth Chinese dramas appeared, Guardian, Ashes of Love etc and this one of them.
You aspect that the acting not worth because of their years in acting business? NO
Their acting are superb, like how Wang Junkai potray the haunty Zhang Baoqing, Vicky Cheng the villager girl and Ye Xiao Wei as Yang Ye the super boring guy but responsible team leader.
The costume sure awesome, they really did make such a good detail like the fur mantels, boots etc. Seriously they even recreate the set and the fashion as it really did in that year. ~claps and salute Plots, you will be shock when you watch more episode since they ravel more and more background stories of their characters and how its effected the plot. I suggested you to stock the tissues since you will need it. The music so good none of them are out the place and grab situation and story happened, the ending such a cliffhanger.
I really need the second season since their collage friend have been shot with some of weird liquid and search materials are gone and what happened when Baoqing fell just being said that was a bad dream. hmmm
I prefer this than Tomb of The Sea since the way of the plot being direct in ToTS were absolutely mess in my opinion.
Was this review helpful to you?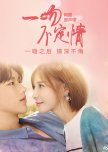 This review may contain spoilers
I swimming in Chinese Dramaland and try my luck to find under 30's episode which have good plot, acting and ending.
The poster gave a happy ending one but the end JUST LIKE THAT!!!! Please do have season 2 or I'll sue for my everything I gave to watch this marathon.
As usual I'm gonna do my drama inspection:
1. The plot such unusual, Japan have Ranma 1/2, the Korea have Beauty Inside in China they have this. This drama kind of Ranma 1/2 minus the fighting scene. I love they way the screenwriter direct the plot how the good characters in here healing each other start from Tong Tong family and spread to their acquaintances and friends.
2. The Fashion so damn good, when she become man. It isnt like tomboy or man cosplay but they really gave her a man fashion.
3. The casts they are SUPERB, and the director pick a good FL. She could pass as a man (only the eyelashes gave NG feeling). I even tried to check the male version actor but she play both, wow.... Xiao Bai Yu tsundere good, the doctor character too even her brother and friends are the golden couple in here.
4. The cinematography good, the contrast color everything~~
What I dont like
1. The makeup they did for the female lead not my liking if they tone down that, it will be perfect. A reporter have that kind of makeup, farfetched from reality even they didnt have to report a rushing news that need them 24/h on the road but they didnt have time to do that kind of look either, well that on my humble opinions.
2. The dance scene, its okay its on the grassland but on that~ aigooo
My favorite scenes
1. when they go to Switzerland
2. Their date
and of course
3. The escalators scene, kyaaaaa
Was this review helpful to you?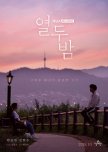 This review may contain spoilers
This drama sure have road like Cheese in The Trap with such ending but for this one I do know understand why the writer did like this.
First the story started with 2 person from diferent continent whose runaway from their shackled reality and tried their best to achive what they want; Han Yoo Kyung for her talent in Photography and Cha Hyunho in Temporare dance which make them met each other again after a long years. Others character have supplemented story like the Soldier and his besfriend's girlfriend which in the end they do truthfully share their feeling, the owner, his son and lover's, Yoo Kyung friend and manager Ban. The struggle with the life which make them runaway and the end they straight their life into the right path. The end just like the screenwriter to do a justice to Han and Cha to pursue their goals (Hyun-ho confrontation with his fiance shown he becomes mature to do what should he did in the past without using his illness and escape from fiance's father grasp; Yoo-kyung confidence and a knowledge of her own talent herself). A real love story which could happened, a very common average. The ending means for both of them started a new life with choices if they coincidentally met to pursue or just become a friend met when travel
The set all the details were same as that timeline, the bus model, phone and what I do amaze how they could gave us a perfect 100% Japanese 20's style. I really like it, the second looks and last looks did show us his maturity side. Shin Hyun-soo did a great job how he deliver his lines, the full energy and light voice 20's, grim and down 30's and an ill deeper mature adult male 33's. Somehow I do mistake him with Choi Daniel when only hear the voices. Han Sunghyeon hair style, fashion and attitude which brought her to potray Yoo-kyung hit the prescription of her character. I love their way to advert Seoul in this drama not too pushy but not too wishy-washy.
BGM and OST sure awesome just like garnish to the wonderful story. Just in some episode?? the audio did not clear and the feeling behind those line undelivered. Great cinematography, every episode have those subtle colours. Hyun-ho solo dance scenes and couple scene are so beautiful. All staffs and actors thank you for do the best when they battling w/ summer.
Btw Cha Hyunho last looks 100% with Fall in Love with Me, Aaron Yan (whatever the issues with gay I still love him).
Was this review helpful to you?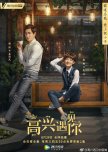 This review may contain spoilers
Ok first of all I promise wont be biases and compare it less better to the original story. I just wandering around to seek more C-drama and found this adaptation. I like the background stories for all characters in here which way more different from the original (still stick to the main plot of Gao Xing as the head leader of her house and struggle around part times to sustains her family and Jiang Shang Wu as the rebellious heir of coffee business) and their relation to each other too. The screenwriter done extremely good within their boundary which contain them to gave the mains overly romance acts due the censorship.
The cafe interior and exterior way much different and I love it when the gave Chinese touch to them which it so unique, the wardrobes are goods, the characters of Gao Xing and Jiang Shang Wu way much better since they didnt force to exactly same as Go Eun Chan and Choi Han Gyul. It just shame Qin Zhe Mo character which played by Wang Wayne ahjussi tried to have same facial expression to Choi Han Seong which played by Lee Sun Kyun ahjussi. Wang Wayne ahjussi acting so good even the cgi in the Infernal Affairs still like a sh*t but doesnt effect the acting. Gao Xing sister is less irritating than original Go Eun Chae.
Seriously the screenwriter should get the award, his story telling and the way he made those characters interact with each other so good. The suspense it gave when they have a barista competition and gave out ancient Chinese culture to make coffee too so educational. Overall I love it~~~
Was this review helpful to you?
This review may contain spoilers
I thought this series will be like the others, but it prove wrong. I'll gave you the reasons why
1. The background stories of the characters and characters develop sure made me mad. Seriously why bother to cast such season actors and actresses like Qin Hao, Alina Zhang and Yang Rong when the screenwriter not make worth of it. I really like character that being played by Yang Rong, she's have a good scenestealer in the novel. In the drama she just like a cameo whose the present is annoying. Dang!!!
2. The plot, was absolutely chaos as episode 20+. I knew the story based on Li Shu eyes and understanding but the way the director and the divided screen for other character just like, WHAT?????
Seriously even I rant on the disqus of certain stream web, and I'll quote myself "The certain logic that if a story about A character then it should resolve on A character for background story about another just like an intermezzo for climax of A. In this anothers take most story and it didnt resonance well"
The Li Shu point of view just a little bit than others. Good merit it just the drama explain what happend in the novel well. So if you want to watch this, you should read the novel before watch this.
Such shame my Fire Princess in Ice Fantasy and Bai Jin Xi in Memory Lost wasted in here.
Was this review helpful to you?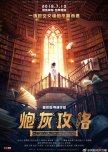 This review may contain spoilers
At first I'm prepare for some ridiculous things that will happens but as story being played until the end, what I grasp when watching this.
1. The Protagonist will not have that kind of image of cross world characters have like being so damn awesome in medical, cook, fighting etc and have a icy cold/annoying personality. It just your neighboor 20's something kid who have an accident which result of her to cross to the story world.
2. The genre itself so light and kind off entertaining.
3. The Male Lead sure my favorite, I hate the type of wishy-washy man who cant prioritize his woman and side with the over zealous another female cast.
4. The finishing part of each story have a hanging conclusion before she's back to the real world which led into a problem in the future.
5. I'm baffle with the end which I conclude this installation will led into another season.
Was this review helpful to you?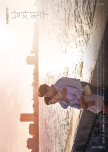 This review may contain spoilers
At first I do hesitanting, Park Bogum and Song Hyekyo are classified as A+++ class actor but since I dont really like romance kind of drama. 1st episode I just wowing the entire thing, production house and screenwriter did their best for make a romance story not so childishly teenage love story or overly adult story in another drama just your everyday romance story. I'm feeling Something In The Rain all over again~~ plus realize that Park Bogum begin his flowery 20's age journey and Song Haekyo vampire beauty could win you right away to watch it. The supporting characters are not just for accessories but they could absorb viewers quickly to the story; like how we hate her ex in-laws mom and biological mom, the ex, the supportive secretary and daddy long-legs Mr Nam.
The cinematography SUPERB, every episode did fill a lot of colours. I really love the scene in Cuba, not only took scene in popular site but they tried to picturize the charms of old Havana, the street, the garden, I love it all. The sunset just to give us viewer a description of main character feeling, a warm and happy since both of them not really have an exciting moment in life especially Cha Soohyun her life just like a cold winter and shackles everywhere for our male lead Kim Jinhyuk, he suffers a burden of breadwinner since he is a 1st born male but luckyly he surround by a good family and friends.
The BGM and OST are top rate, when watching I dont know why but my heart beat so fast and happy pheromones leaking. I seriously dont know that Cuba have those beautiful places but after watching these I do want to go there. The sunset so beautiful~~
Btw I'm in awe by Kim Hyeun actress as Manager Kim after play as Park Hongjoo congresswoman in Son: The Guest, she in here play as a single mom who have a lot of love to her subordinates, loyal to Cha Soohyun and the elders; Manager Nam and Soohyun's father.
Was this review helpful to you?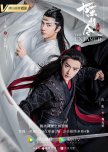 This review may contain spoilers
First of all let's clapped for the live action~~
They can air this despite the tight new rules Chinese censorship....
Story:
You cant expect the same essence as the novel because not only they are gore but the homosexual content strictly banned. The epic battle that I wish to see between Nie MingJue vs Wen Ning they just pass it. Well they 80% follow the novel, in my opinion.
Acting:
For the first 10 episode they cant entice me, the main leads acting not consistent and the chemistry none but when it come to 11 until the end they build it up but somehow they still cant do a detail acting in some scenes. Luckily the teacher who play Jin Guanyao aka A-Yao portray him perfectly his mannerism, face details. He could bring almost all of us despise him and the actor who portray my baby Huaisang too. Good Job Guys
Music and Costume:
I love all the bgm and ost when I see the anime, flute music to summon dark energy still eerie. The ost sang by most of the main cast. The costume are okay it just what the H with the headband~~~
PS: I just realize the main bad guys in here Xue Yang and A-Yao so beautiful. Both have full eyebrows and long and pretty eyelashes plus their eyes too beautiful, damn~~ As a women I feel threaten teacher Zhu Zanjin and Wang Haoxuan beautiful face could ruin a kingdom, kkkkkk
Was this review helpful to you?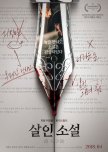 This review may contain spoilers
As you read the description, you will tell in your mind "okay it will be like those cheating, murdering film". I'll told you, that's a big NO~~~
Ji Hyun Woo take another level of crazy person since his dream becoming a best seller writer. The film start from the cheating married couple Kyung seok and Ji Eun which happend to be in the same day together with their cheating patner and uwala~ Kyung Seok stumble a "crazy" person Kim Soon Tae when he want to go to his wife villa to money laundry and bedding his partner. Soon Tae then stalk and blab a non-sense story to them and it drown deeper and deeper into a serial killing.
The way of the story being direct just like those Hollywood movies, the setting, the lines you wont have a rest when watching. If you afraid of blood, no need to worry since the killing NOT GORE AT ALL. Only weakness just no suprise effect at all.
Was this review helpful to you?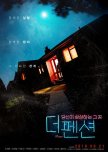 This review may contain spoilers
I prepare to have the same fright like Thai omnibus like 4bia or even the scary 3 am but in here each story didnt have any link to one into another.
The story good, like the 1st story about a married couple who want revenge to another married couple with child because their own was dead because 2nd married couple hit and run. I see the internal conflict of the husband 1st couple. Their actors and actresses act were great I can see their despair, contempt, afraid like real.
But I can see the directors and screenwriter effort and I appreciate that~~
Was this review helpful to you?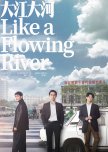 This review may contain spoilers
Clap clap another all around perfect score which be an en 2018 and opening 2019 drama review from me.
I got this drama info when i do browse Youtube and found Avenuex jie did a review which one was contain about this drama. Got hooked I do research a history background this drama plot and be amazed. This definitely a most beautiful and realistic drama I ever watch.
The plot OMG, it did pang my heart when research about condition 1978's china which I called an economic crazed. In the timeline of plot China (or years before that, 1966or so) did have TONS of cultural reform which would influence them to have a capitalism restoration and the one Chairman Mao fears. In the story Song Yun Hui family was a non pro social-democration which resulted him couldnt be accepted into an university even he is a number 1 in entire country, but he fight and accepted. Another 2 main characters, Lei Dongbao and Yang Xun struggle with their own destiny like being limited access of knowledge and business struggle. The actors who potray those characters are the best, because not only act but they did put 100% on the project like Wang Kai who did dieting and become a super super skinny. Not only the casting but the line of PDs are awesome Kong Sheng is the one who gave the success of Nirvana in Fire and Ode to Joy plus he did have work with Wang Kai 2 time and this is the third one.
The costumes, shooting places are so detail which I like that, the green scenery on first episode so good. The music and I love they did not use the dubbing system like those other drama which I love it so much, I do love the real sound of wind, their footsteps even I could hear their own sound.
It so much weight and hard to understand if you dont focus since it based on real life situation on that period plus it divide into 2 parts, right now which airing is part one and have 47 episode.
Was this review helpful to you?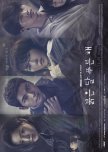 This review may contain spoilers
Maybe you all will not believe I gave all a round perfect star for story, cast, music etc.
It just such a long long long time South Korea did a pure one on those genre, based on child which happend only on big screen like the one Bae Doona eonni took. Just on story itself this drama did ensure their winning, all character have their own past base story which made them do like that, even I who usually get whose the criminal and plotline did lost because their are tons of possibility that happend in here.
The cast from Kim Sunah who get a title of queen of romcom from her previous drama with Hyunbin (My lovely Sam Soon) did a pure genre of these thriller, criminal, etc which drained the actor energy to potray the character, which maybe she did train in Woman's Dignity. Our Lee Yikyung first male lead role *congratulation(if you ruled out Yoo Mi's Room) after countles of supporting character like bully student in School 2013 (our Woobin and Jongsuk oppa deul), young version in Nine, You, Who came from star as the killer's secretary, and Descendant of Sun as contractor worker which made him into a stardome limelight. Nam Gyuri (49days) and N which his acting become more and more better even leap into B class actor after the disaster Sassy Go Go even when the story was good. More of it all the children actor and actress sure did a very good job (cant wait for them grow up like Nam Dareum and do pick a lot of good pieces in drama and movie or another job in variety or such) It make us believe the PD, Screenwriter did their homework for made a plausible story and casting a good actor which sync perfectly into their assigned roles.
Drama set, vehicle, even their costumes will not like your usual drama which a lot of kind ppl scene, this drama is 99,99% art drama. Not so glamorous, pricey (even the real one those are cost us for fasting in months).
Music too sure, keep us being creep as the msytery happen etc. Only a total detective and such will love this kind of story so for others who cant handle it should not watch it because it's not your pinky pinky love story and such plus bit of humour like in Son, The Guest, its total dark drama.
Was this review helpful to you?
This review may contain spoilers
First I want to claps for another Ding Mo's pieces that being made into a drama~~~
People who watch this maybe said "why is the opening different from the novel?" etc but the way they did the drama more logical and easily being made than the one in the novel. The actors and actresses did a good job to act their characters and QianZhicheng mysterious backer Lin Mochen being presented earlier and show he was a normal human than in novel.
The bgms, opening and ending songs were perfectly picked. I love the customs since it based on fashion theme the apparel not so much showy (tacky) and poor either (they change it from bag to fashion apparel). First 4 episode did a good job for attracting us to another episode, the tense per episodes perfectly made offer us to concentrate more, the lines, angles, and their position were good. Scriptwriter Ji An and Director Zhang Feng did a very good job make OGT like this~~~ What I was shocked that Meng Rui so excellent portrait the bast*** Chen Zheng.
Like The Eternal Love 2 this drama will be on my bucket list drama.
Was this review helpful to you?