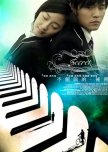 Secret
36 people found this review helpful
Oh. My. God.
T-This was just brilliant. I can't really explain it in any other way. D: The story was super touching, the music was super cute, the cast was adorable, the surprises kept on coming and I-I just loved it!
I can't really underline my favorite parts without spoiling, but the whole movie is just pure genius. It's really well thought through, and entertaining as well as it is just beautiful. It really touched me.
Recommended for EVERYONE at ALL AGES.
You have to be a robot not to love this movie.
Was this review helpful to you?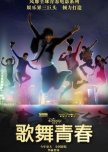 I know what you're all thinking:
"LOLOHMYGOD HIGH SCHOOL MUSICAL IN CHINESE LOLWTF SRSLY"
Now that you're all over the fact that this movie exists at all, let me tell you that this is actually an official Disney production.
... And one would not want to believe that while watching.
The reason I decided to watch this movie was because it's strikes me as the kind of movie you can't know exists - and then NOT watch it. I therefore curled up in a sofa with my friend and had a go, and I cannot count the amount of facepalms that happened that night.
First of all, the story differs a little bit from the original HSM that we all (well, some) know and love. In the original movie, the story has quite deep substanse compared to this one (and it pains me more to write it than you can ever imagine). The characters hardly interact with eachother, but seem to be perfect best friends and enemies regardless of this. It just baffles me. I was also very confused by parts of the story, since I completely lost track of what was going on at some times. Not to mention, it took me about half an hour to figure out who the main characters were. That's never a good sign.
The acting was dreadful. At times it was just embarrassing to watch, and the characters were so shallow it hurt me to the bone. I can't completely blame this on the actors though, because the writers didn't exactly give them much to work with. The dramatic line coming from Poet (Chinese Zac Efron) after he was "betrayed" (seriously, what actually happened there?) by his Ning Ning (Chinese Vanessa Hudgens) will follow me in a sarcastic matter forever more - "I tried drowning my pain in water, but it seems my pain has learned how to swim." Deep stuff there, I'll give you that. It just doesn't work in the setting at all.
You're all probably wondering about my "high" music score. That is because of two specific songs in the movie - if they had been choreographed differently and sliiiiight modifications had been made to the vocals, I would not have hated it. I actually still find myself, annoying as it may be, humming to one of them.
If I ever were to rewatch this, it would have to be in 10 years when I don't remember what happened and want a good laugh. Though I really doubt it will happen. As I said, it's the kind of movie you just HAVE to watch, but one time is enough.
So why would I rate it a 5? Well, despite my negative attitude and low scores, I actually had a blast watching it. It was so awkward and embarrassing at times that I couldn't help myself from laughing (mostly at parts not meant to be funny...), and it has given me a lot of inside jokes with the friend I watched it with. And for that, I treasure it.
I would recommend people who haven't watched it to watch it just so you can say 'Hey, I watched High School Musical in chinese!'. People may look at you funny, but some may also laugh their asses of and join the epidemic themselves (because that is what I'm trying to start here - or maybe not). That's the kind of atmosphere you'd have to go for to watch this movie, because if you're looking for a movie with a plot and substance, then you ought to look elsewhere.
Still, I will never say I regret to have watched it.
Was this review helpful to you?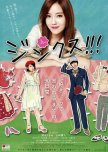 Jinx!!!
18 people found this review helpful
Jinx is the story of two shy students trying to live their life, and a meddling korean girl being a bit too involved and nosing around in someone elses business.
Or is it?
Yamaguchi Kaede is shy, and when approached by other people, a bit dismissive and rough. She likes to eat alone and being by herself while sneaking glances on her crush, her similarly shy classmate Nomura Yusuke. Feeling ignored and shunned by him, she quickly lets go of any hope of being with him and tries to forget him.
Enter Ji-Ho.
Ji-Ho is a seemingly simple girl, and the complete opposite of Yamaguchi. She's overly friendly, and puts her emotions on display. She makes it her mission to help Yamaguchi find happiness, but is very secretive about her own past.
This movie is, without looking any deeper, a cute lovestory that is kind of predictable. But if you look a little deeper, you'll see there's a lot more to it. It's all about character development, and how to help someone else in need whilst helping yourself. This movie shows changing oneself doesn't have to be a bad thing, and that some memories just aren't meant to be forgotten.
If you're looking for a lighthearted and silly lovestory, I'd steer away from this. However, if you're looking for something a liiiiittle bit deeper, this would be a fine match.
Was this review helpful to you?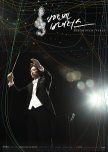 If you're a classic music lover, then I strongly recommend this drama. It is, as you may have figured, a musical drama. The facts, the phrases, the music... It's all real. I also really approve of the fact that they used real musicians in the orchestra (except from the obvious faking actors, of course). Big big thumbs up!
I have to say, the conductor really really impressed me. It's hard to copy the movements of a conductor, and he did a good job. He must have suffered a lot while learning, so kudos to him!
The acting is great and believable. The drama mainly focuses on character development, but it also has moments of relationships and drama as the "obvious couple" turns out to not being so obvious after all. Despite this, you still get your solid dose of music, which makes me a happy girl.
In writing moment, I have yet to finish this, but the 11 episodes I have watched were watched in 3 days. Not many dramas manage to capture my interest like this, and I am looking forward to watch more!
*will be edited*
Was this review helpful to you?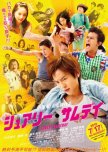 If you're wondering about the high scores... Well, I guess I have a thing for good acting.
I hardly ever watch movies, but when I do, I read up on them a lot beforehand. This one seemed promising in many ways. Oguri Shun as the director (*fangirl*), good cast and interesting plot. Many reviewers seemed to think this was a good movie too, so I figured 'why the hell not'.
I don't regret it.
The movie is funny, well written and brilliantly acted out. It tells the story of 5 friends in high school who separate and re-unite 3 years later, each fulfilling their own role: The shut-in, the yakuza, the unresistable musician, the pervert and the 'normal' guy who is longing for his prostitute 'fiancé' that he got 'engaged' to at age 10.
The actors are amazing. I can't really underline that any more than I already have.
The music is great. Most songs have english lyrics as well, so they are easier to sing along to if you were to download buy the OST one day. :P
Being a complete shut-in who doesn't share the world of dramas with anyone but myself, I watched this by myself, but the atmosphere of the movie gives off a vibe that it would be great entertainment to watch together with friends or family. (Well, maybe not your dad because of the not-so-subtle sexual references in it. :P)
ALL IN ALL
I fell for this movie.
I love it.
And I'm sure you will too.
Was this review helpful to you?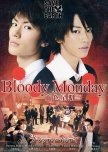 Bloody Monday was my first ever suspense drama. I didn\'\'t quite know what to expect, but I had heard wonderful things about this drama and figured I had to give it a go. I believe it was the seventh drama I ever watched.
This drama made me a Miura Haruma fangirl. He is a great actor for his age. As someone who has read the manga (after the drama, though) I have to say he portrais Takagi Fujimaru very very well. The only thing I have to criticize him for is his hacking. Just hitting random keys won\'\'t hack anyone - at least try to make it belivable.
For me the plot for this drama is great. I like that Falcon isn\'\'t some superman with superpowers and unnatural psyche and is \"the one to save them all!\". He is a normal high school boy who gets involved in some really dangerous affairs - and is afraid. I like to see the sense of humanity in it.
To be perfectly honest I don\'\'t really remember the music in this. It\'\'s nearly a year since I\'\'ve watched it, but I remember liking the theme song. :P
This drama actually seems to suit everyone. It has high schools (for the school drama lovers), cops (for the cop-drama lovers), suspense (for the suspense lovers) and Miura Haruma (for the fangirls). There really isn\'\'t a reason not to watch this, and it\'\'s just brilliant in my opinion.
Definitely falls under my \'\'must watch\'\' list.
Was this review helpful to you?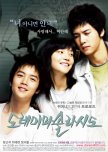 Before I write my review, I have to say something about the plot. I love the plot to bits, it's the kind of love story that appeals to me. That being said, I would have wished they would have put it in a drama instead of a movie. It seemed a little rushed at times, and some scenes were (obviously) cut out, so at times you had to guess what actually happened. Luckily it wasn't too hard to guess.
This movie is just great. The actors are really good and make the story believable. I love Young Won's younger brother. He is silly yet protective and just plain awesome. I was really surprised to see Jang Geun Suk doing such a good job in this. Don't get me wrong, he's a great actor, but his performance in Mary Stayed Out All Night as a rocker had me doubting what this movie would be like. Two roles that seemed too similar, so I was afraid I wouldn't see any variation. (Just so that people don't think I'm stupid - I know this was made before Mary, but I watched Mary first.) My worries were groundless - To think that two rocker roles can be that different is unexpected, yet he pulls it off. That being said, I'd like to get a better explanation to what happened between Young Won and Hee Won in the past. This is the reason I give it an 8 and not a 9 or 10.
All in all, it was a great movie. I truly enjoyed it, and I'd recommend it to anyone.
Was this review helpful to you?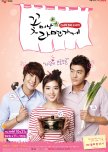 Oh look, it's review time!
I don't usually watch dramas like this anymore, but I found myself without an internet connection for a few days and this lingered on my external harddrive. Guess that's how life works, eyh?
I plowed through this in three days. It's a really light watch. There's no rocket science involved in any way, and to be quite honest - the story line is rather predictable. However, it did have some good points.
The story is decent enough. It's nothing extremely original, but it gets away with being charming and light hearted. The title would give you the impression (or at least it did to me) that this is gonna be hardcore ramen cooking from start to finish. I was surprised to see exactly how little focus there was on the actual ramen. I'd like to throw in a comparison to emphasize my point; In Baker King Kim Tak Goo, which is a drama about baking bread, you get to learn a bit about the process of making bread and how one should proceed. As for this one, we learned nothing about the ramen, which is a rather complex skill. I guess I was a little disappointed by that.
I know some of you are gonna go "Yeah but this is a romantic comedy, it's supposed to be about relationships and silly acting". I get that, and Baker King is a completely different genre.
I'm just saying.
Moving on!
I have the impression that romantic comedy is a very "silly" genre in Korea. It's all about overacting in front of the camera in what is supposed to come across as cute and funny (apart from the boy meets girl part of course).
Weeeell this drama, for me, takes it to a whole other level. The camera closeups on Yang Eun Bis face and the awkward hand movements, which were topped off with sound effects, were just extremely hit and miss. They could have gotten away with way less and made it easier on the eyes in the process. However, for it's genre it does hold some comedic value. I just don't feel like it served it's purpose the way it could have.
Other than that, I don't really have any complaints. Some rookie actors made their characters rather bland (*cough* Yoon So Yi *cough* Woo Hyun Woo *cough*) but what can one really expect. The main leads did their job fairly, and all in all it was an enjoyable watch.
The music is rather bland in my opinion. It never really stuck. If someone played a song from the soundtrack for me right now, I wouldn't have been able to tell where it was from. I don't feel like it emphasised the drama the way it should have.
I'm not one to re-watch dramas often. In fact, with a few exceptions, I never do it. However, 6 is a rather high rewatch score for me. This is because the drama, despite my concerns above, is a lighthearted and silly (but not ridiculous) drama.
The good things about this that I would like to underline, is that it's fast paced. The episodes are short for a korean drama (45 minutes), and time really flies by while watching . The episodes are never really dull, and never at any point did it become a hassle or a duty to keep watching. However, it really depends on what mood you're in while watching. Don't expect a life changing drama. If you're after a drama where you can turn your brain off and just lay back and enjoy, this is the drama for you.
And for that reason, I rate this a 8/10.
PS: For those who are interested, you are welcome to join my "We who want to high five Yoon So Yo in the face with a hammer" club. We meet every wednesday at 6pm. I bring cake every two weeks.
Was this review helpful to you?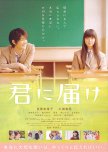 Haha, I read some of the reviews and I honestly can't see what you guys were thinking. Personally, I loved the movie.
Please keep in mind that it has been a while since I watched this movie. I'm just writing what I remember in the writing hour.
The acting was cute and awkward, like it's portrayed in the manga/anime. In other words; It was fitting and good. I have no real complaints about it, since the actors did what they were supposed to.
The story itself is a huge twilight cliche with the outcasted and quiet girl, and the seemingly perfect guy who falls for her. Yet, it doesn't come across as a big cliche at all. Maybe it's because we all can relate at least one person in our life to Sawako? I know I can. (And I know a few Bellas as well, but that's beside the point.)
For fans of the anime, you'll be well informed to know that the movie covers the whole first season in a little over 2 hours. This causes the movie to be a little rushed, but I honestly can't remember it being too extreme. It includes the important parts with minor twists in order for it to progress at an okay pace, and does so in an okay way. No extraordinarily oscar-worthy way, but an okay way.
And did I mention that the actors look JUST like the ones in the anime? Because they do. Even my little cutie cakey Haruma. Oh yes you do. Oh yes you do!! *pinches cheeks*
In writing hour I really wish to rewatch this movie for two reasons;
1) The review would obviously be more detailed if I did so.
2) I have good memories with it, and it's nearly a year since I last watched it...
... which is, if I ever DO rewatch things, the minimum amount of time I wait before I eventually rewatch anything.
Seeing a score around 6-7 is a normal rewatching score when I've just finished something, I put it up there as well.
WOW what a ramblefilled review!
Hope u liek.
Was this review helpful to you?
After a very high pitched recommendation phonecall from my Jang Geun Seuk fangirl friend, I decided to watch this drama. At the time only 8 episodes were out, and I was really liking it. Little did I know that the first half of the drama is the only good part to it.
The story is very shallow to being with, but they made interesting twists to keep it alive. That is, after the writers was left just as confused as the viewers. The last episodes are barely just people talking about the same things they always have been talking about, and it's just not fun to watch anymore. It's also very predictable near the end.
The music is okie. I like Jang Geun Seuk's voice, and his song 'My Bus' was great. To be completely honest, that song was also part of the reason to why I decided to watch this drama.
All in all, I was disappointed in this drama. Previously I have watched mr. Seuk in You're Beautiful, Baby and me and Do Re Mi Fa So La Ti Do. If I hadn't watched those, I probably would have ended up disliking him. He shows off in all of the above, but he's just a sad sight in Mary Stayed Out All Night. The acting overall is dry, and the characters are just left as big questionmarks in my mind. I am still puzzled as to what happened to Moo Gyul's mother and so on.
All in all, this is not a drama I am willing to watch again. The drama had a great cast and had great potential, but it just didn't work out. Being a person who always scores a drama of the impression I'm left with at the ending, it's difficult for me to remember the 'good parts' since they were greatly outnumbered.
Sorry, but my overall is a 3.
Was this review helpful to you?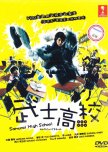 This is classic example on 'Great actor - Not so great show'. Miura Haruma shines as Kotarou. He is able to play two sides of himself magnificently and shows true skill, but the rest doesn't follow up. Maybe had everyone had his acting skill, they would be able to lift this poor story that doesn't really contribute to anything. It's predictable and, well, really boring at times. The only thing that made me watch the whole thing was the transformations from school boy to samurai.
Ofc, it's not only bad. It has some funny moments and some (imo) good choreographed fight scenes (for being amateurs).
It's also a 'moral speech' drama, so you get a moral speech about the incidents from the episode in the end (kinda like Gokusen). And that's good, for those who like that stuff.
If you're looking for something to watch because you don't have anything else to watch, I say go for it. If you're looking for a hilarious drama or an exciting drama with plot twists or some deep meaning, I say go look elsewhere. Imo, it's just Miura Haruma that makes this worth watching, and even if it was Oguri Shun (fangirl, sorry) that just isn't enough. Too many things are missing to make this a 'good' drama.
Hope you found this helpful. :P.
Was this review helpful to you?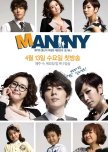 Manny
3 people found this review helpful
I'm not quite sure how this review will turn out once I'm done, because I'm not 100% sure what I feel about the drama. I liked the idea of the male nanny, so that was what made me watch this. The first episodes are funny and entertaining, but stuff get a little messy after that (or at least as messy as this drama can get - it doesn't play any of the situations out at all). The drama has a serious case of split personalities. The first story is cute and family based. It's about the male nanny coming into a family and taking care of the children and the hardships that brings. The other story is about a modeling agency, run by the children's aunt, and it has absolutely nothing to do with the original story. It's a world of it's own with characters and affairs that doesn't relate to each other what so ever. Only in a few scenes do characters from the two worlds (except the aunt) meet so that the audience won't remember it as two different dramas.
The music is okayish. None of the songs made me open my eyes and think 'Oh, I need this song!', but it wasn't annoying either. At most times it just fit well with the scenes, but it wasn't remarkable.
Although the story got a little flat near the end, it was never really boring. It was just... there. It's not the most entertaining drama to watch, but it doesn't in any way require effort. It's a typical laid-back drama.
I was originally gonna give this drama a 5, but I'm a sucker for cute endings.
6/10
Was this review helpful to you?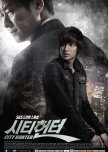 Let's just get right to it.
The story in itself had potential and could be a very successful drama, but oh lord how it could also go very very wrong. A drama focusing on the main plot itself could have gotten away with 10-12 episodes at most, but all the forced "romantic" scenes between the two main leads as well as silly (yet loveable) TVshop fillers forced the drama to an almost unbearable 20. It just really threw me off. The fillers got worse after about episode 8, and before that point I actually quite enjoyed the drama. It's just never a good thing when 3/5 of a drama are terrible.
The acting is pretty terrible for the most part. I don't want to mention any names (mostly because I can't remember her name), but the prosecutors ex-wife was terrible. Also talk about random character. Lee Jin Pyos character was rather cool, mostly because of his magnificent glaring. He really expressed his emotionless core well. Lee Yoon Sung ont he other hand, needs to work on his glaring skills. They were rather bland and not really convincing. And don't get me started on Kim Nana and Lee Yoon Sungs relationship. Just no.
Music was lovely most of the time. I just kind of wished they didn't have 4 versions of the 3 same songs playing over and over. Variation is good, people.
I don't think I'll ever rewatch this. It was a hassle at the end, and without good company I don't really think I would be able to stick it out until the end. I just.. no.
I'm giving it a 4 because while it wasn't good, it did entertain me for the first 8 or so episodes. Too bad it all went downhill from there.
Was this review helpful to you?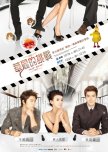 If I didn't know any better, I would've thought I was watching an anime.
The effects used in this drama are SO unrealistic, it's anime like. Maybe it's because they're staying attached to the anime like glue, or maybe because it's a taiwanese drama. You tell me.
The story follows a teenage girl, Gong Xi, who moved from the countryside to the city together with her childhood friend who aspires to be an idol. Always working to support him and his expenses, she feels heartbroken when he betrays her. As she swears for revenge, her friend challenges her to enter showbiz, because if she doesn't, she'll never be able to lay a finger on him. This plants motivation in the Gong Xi, and she eventually teams up with the agency of her friends ultimate rival.
The story in my opinion is really shallow, but for a romantic comedy of this kind, it usually is. The drama isn't there for the deep and meaningful moments. It's there for entertainment, and if you're able to throw all pre-judgemental thoughts away before watching, it will entertain you. It's a lay-back-and-watch kind of drama, so just roll with it and ignore the overused anime effects.
Honestly, the only actor I actually like in this series so far is Siwon. Normally I'd say Donghae as well, but we haven't actually really SEEN him yet. There's mostly flashbacks or small cut scenes. Maybe this part will be edited once the drama progresses, who knows. Siwon does an amazing job though, and I find myself reminding myself he's primarily a singer and not an actor. Yay Siwon!
The music is amazing. The soundtrack for the drama is a VERY VERY catchy song sung by Super Junior M, and I am ripping my hair out to this day due to the lack of a full version. It's the only drama I actually sit through the intro of, and sometimes even watch twice. Way to go, whoever is responsible for the soundtrack!
Meh, I dunno.. If you're a big fan of the anime, then I guess you could watch it. You are warned though, the story here is identical to the anime, so if you hoped for diversity to the original story, you better ought to spend your time doing something else. If you haven't watched the anime and are considering to watch the drama, then maybe you should watch the anime. The effects belong in anime, not drama...
That is all.
Was this review helpful to you?