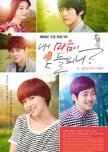 i wish it kept going .. After watching this whole drama, i had to say this is my fav on air dramas out of all the ones i was watching... Maa Roo was very scary at times .. but splendid acting from all the characters.. i was a little annoyed by Dong Choo\''s mom at times but she had her reasons :P .. To me, it is such a heart warming drama. Story is different and written beautifully as it introduced disabilities in a very unique manner i.e deafness and mental disability. i really like how they introduced disability and how others react to it. They showed how people struggle from special needs parents or how accepting and understanding children were to special needs parents. it was really touching... i dont want to go into details and ruin all the fun... but its a great drama of betrayal,greed, love, friendship, relations, revenge and disability. The story started off when all the main actors were little and gradually they told the backgrounds of every character. Characters growth are really good and acting is superb. I really liked how every person had a reason to be who they were and what they did..Dong choo\''s smile is very killing... Her and bong Woori\''s chemistry , their love and romance was really light yet so0o adorable throught the drama .. i had to add few things in my review... I fell in love with the music...(first time:P) esp male ost who sung the main song.. though it didnt have a lot of background songs, i was satisfied with just one song that played again and again ..02.
-
am glad they ended it so beautifully .. but am so sad that it all came to an end :( ... i want more of CYHMH ...
Was this review helpful to you?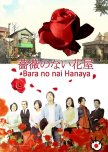 I was looking for a drama that is not just a rom com but a one that can stirred my emotions .. ALAS ! THIS WAS THE ONE !.. I just finished watching this drama and let me tell you .. this is one of my fav jap drama now :) ..
Its about a man who is forced to be a father and now living with his daughter .. This story revolves around this man ... few characters show up in his life and stays with him .. :) i love how this drama portrays gentleness and kindness in such a sweet manner..
Excellent acting from both main leads and their chemistry is very pure :) ... Another actor and character that i really liked was the young girl ... She did an outstanding job..
Another best thing i liked was the way writer captured my attention all throughout the drama.. I kept watching episodes one after the other in curiosity to what will happen next.. Story-line is very different and unpredictable .. It had me till the end ..
I liked jap dramas for how they show light and deep moments in such a simple way ... This drama touched my heart in so many places :D :D ... if you really wanted to watch something light yet deep and mature.. give it a go .. i am sure you will NOT regret it :)
Was this review helpful to you?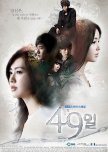 49 Days
7 people found this review helpful
this drama is still on air so i might come up after its dont to edit my review :) i was not into watching on air daramas but with this i make an exeption cuz everyone was talking so much about it on MDL forum :P ... if you havent started watching it or cant decide. my suggestion to you is to start RIGHT NOW :D.. Storyline is very captivating.. i love the way ended every episode makes me want to wait desperately for the next epi.. it can also be very intense at time to the point am rocking back and forth with anticipation :D Every actor did an amazing job so far. i am in love with Scheduler's role and the main actress..even hang kang is getting cuter by the episode :P i dont want to get into too much detail but i really enjoy Lee yo Won acting.. it is so believable..
Music? umm i really like the main song .. plus scheduler ring tone :P
i have decided to re watch this drama all over again.. and to b honest i think it will be worth it :D..
Was this review helpful to you?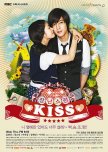 I fell in love with Jung so Min's acting.. she was really cute and did an awesome job .. overall the story is a very cliche one.. if you are into a typical romance drama then this is it.. its funny and has many romantic scenes to die for ;) though it is not perfect in some ways but i still like it :)
Was this review helpful to you?