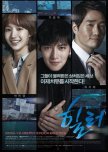 Healer
145 people found this review helpful
I am absolutely in love. Literally. It is the best I've seen since...ever... I think actually. This drama will forever hold a place in my most memorable and favorite dramas. I really hope you watch Healer and enjoy it as much as I did.
It's comedic, suspenseful, romantic (wonderfully), full of action (and awesome fight scenes), character development, and deep/heavy/intricate plot lines.
I usually write a review by covering each of the topics I am to rate (e.g. Story, Acting/Cast, Music, etc.), but I feel this drama deserves something more unique. A list of the first things that come to mind when I think of Healer or recommending it to others.
1. Whatever you do don't let this be your first drama.
It can be your second or forty fifth, but don't ruin every other drama by making it your first. It would be like listening to your favorite song for the first time and then only being allowed to listen to "It's a small world" for the rest of your life. (Okay thats a bit of an exaggeration but think of it this way): You won't be able to truly appreciate how wonderful this drama unless you have something to compare it to, and any drama you watch afterwards will fall short of expectations.
2. Whatever you do watch it.
If you have to wait, wait. It's completely worth it. It's ratings are proof of its beauty. I mean its the first drama to break the 9.0, "1 liter of tears" since probably 2006, and the only drama currently in the top 5 (while being surrounded by movies).
3. Relationship goals.
It will become a desire, envy, need, and dream to find a love as wonderful as theirs.
Every time I find a relationship I fall in love with or adore I find certain aspects of that relationship that I want or aspire to, it's kinda like piecing together your dream significant other, but the relationship part instead of the person and what color eyes they'll have.
Healer's aspects: The way they subconsciously recognized each other. The way they looked at each other. How they craved the others' touch. The way they acted like a real couple when they hugged, kissed, and touched each other. The way they spoke to each other. The way you could see how they felt and treasured each other. The reassurance and peace they had when they were together. These are the aspects I personally dream of in a relationship. ( I apologize for gushing, but you'll understand after you watch it).
AKA: the chemistry and acting are A+
4. Plot.
Besides extremely lovable characters, the interconnected relationship and plot lines made me obsess over watching the next episode. I woke up early to get an episode in before school... it was too good to watch while sleep deprived, which brings up point 5..
5. Don't marathon it over night.
The story is basically a drug, it will infest your mind and make you want to marathon the show in 24 hours. Don't let it. Take your time, savor every episode, because it will be over way too quickly.
Imagine your on a diet and your not allowed to eat your favorite food of all time. Now imagine your allowed to eat that food only once (for the last time), don't ruin it by shoveling huge bites into your mouth. Relish every spoonful, forkful, (heck, chopstick-ful) while watching your favorite show, or looking out at a beautiful (your favorite) view. Eat at a leisurely pace: not finishing it in seconds and not putting half into the fridge to save it while slowly letting it go old.
Start, don't rush, savor, enjoy, (possibly cry here or there), finish, and then cry (probably again) because there's nothing left to watch, (then pray your hardest that a drama just as wonderful will air soon), and then (probably) watch it again.
6. There are flaws.
There are probably a ton of flaws in this show, but they are so insignificant that you can't pinpoint them, or they just don't matter to you, because you love even Healer's flaws.
One thing to note: I take rating and reviewing very seriously, because I rely on ratings very heavily as an avid drama fan/watcher. Please don't see my 10/10 rating and just think, "oh it's one of those people who just rate anything they like a 10/10", because that is not the case. My 10 just shows how high I treasure and enjoyed this drama, and I hope you will too.
P.S. sorry for the length, I hope it was helpful :)
Was this review helpful to you?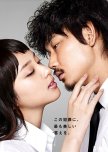 If you're thinking about watching it, or even just bored, do it. I did and it was totally worth it, don't let anything detour you.
Overall: 8.5. Good mystery's and murder's, great geniuses that make you want to be a genius (almost in a sherlock style, but softer.... much softer), and agonizingly wonderfully slow relationship development (this is great because although a lot of people want a quick romance development, going slow makes it even sweeter in this case. It really portrays how much the two mains love each other even before they really discover they are "in" love with each other.)
The main plot is very...clever, brilliant, almost to an unrealistic sense... but still very good. (Perspicacious, would be the vocaby world to describe it.)
(It probably, truth be told, is an 8, but I really enjoyed this drama and so, even though I try (key word try) to be a tough rater, I give it an extra .5)
= Definitely a watch, even if its just an episode on a whim :)
The opening scene hooks you. Your introduced to the show with a blank scene; you know nothing. Not whats going on, not what it means, and not why it would be used as the prized opening scene in a drama. This absence of knowledge makes it a great start. (Honestly I watched this on a whim, and was hooked in the first minute. Plus the hint of romance totally did it for me.)
And then, your introduced to the seemingly main plot of the show, two geniuses solving impossible murder cases, and a small dash of romance. Personally, the romance drew me in more than the crimes themselves, figuring out the relationship between the two mains was definitely a great plot line (though they could've execrated it a little more, but of course, in traditional JDrama fashion they made it slow as hell. Anyway... back to the main point(s):
Story: The main plot lines, both the mystery and relationship, were well planned and well executed. I gave the story an 8.5 because, like most dramas with varying plots, there was definitely room for improvement. One being they totally could've lengthened the romance plot, and intertwined it with the main mystery plot in a much better fashion, but it was exhilarating and agonizingly good they way it was officially done.
Acting: Overall the acting was pretty darn good. I really liked the main actress, and although her acting wasn't perfect, it was almost there. As far as the main actor... I really liked him too, he was really cute, very good at being both lively and brooding at the same time (I know, I don't know how it's possible but he did it and he made it look damn adorable), but I feel there were definite moments that his acting could've been better during the more serious scenes. I do acknowledge the fact that his role was harder the main actresses though. Everyone else was more of a side character and I can't really judge them, first of all they're either to small to have a difficult part, or are just not super good/professional actors so... (I mean that in the nicest way possible...).
Music: There wasn't much music in this particular drama, but I really enjoyed the opening and ending credits songs. Also they made good use of suspenseful and creepy music when the need showed itself so... B+...(more like a B, but I really liked the opening song so..... + for personal preference!!!!)
Rewatch Value:
Ok, so I would probably re-watch this if it was on in the living room or something, but I'm not sure if I would ever intentionally re-watch start to finish.
Reason 1: It's a mystery drama. And I'm really good at remembering plot lines and endings, so, I would probably remember who killed who and how, in order for me to completely re-watch it, I would have to wait a couple of years. That's basically the only reason...
Was this review helpful to you?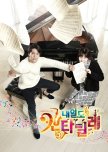 sweet story, really good acting, adorable characters, and great music.
I haven't seen the Japanese original/version yet, but...
Seeing the reviews and rating I wasn't expecting much when I started watching, but it surprised me. It wasn't super intense or serious in either the plot or the romance, but it was very fun and relaxing to watch. Definitely one to watch if you want a relaxing, care-free night, with a couple of laughs. Although there were some holes that could have been fixed or patches that could have been sown together better, the story was really enjoyable. It's definitely worth watching!
The actors were amazing especially the main male lead. It takes a while to get used to the main female lead's character, but I personally think the actress did a good job playing the role. The side characters are cute and adorable, and are as important to the story as the leads. (Also they're all really attractively cute~~~)
The music was amazing. (but I mean hey what do you expect, it's a drama about music). The only complaint I can think would be said about the music is the fact that it's classical. And although, I enjoy my rock, pop, and alternative, but, honestly, classical is just downright beautiful. Especially when they connect the emotion and backstory to the songs, it makes listening to the instruments a million times more enjoyable.
I would definitely re-watch this drama (which I probably will with my mother anyway). In fact I think I'm going to go check out the Japanese version/original, even though it's said to be a bit different, I'm curious (and I already miss the music).
Overall, even though there were missing pieces here and there, and there were parts that should/could have been polished, the end product was calming, cute, and very fun to watch.
Worth 16 hours.
Was this review helpful to you?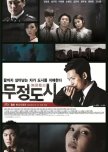 Damn.
It's like a freaking cancer, it sticks to you and doesn't let go. You start watching and you can't stop. As soon as you think you know what's going on the cancer grows and your back to square one.
Cruel City is an amazing drama, however, be prepared for intense feels...many many feels: happy feels, romantic feels, and (of course, cause it's a melodrama) sad feels (lots of them <insert little angry emoji face><but yet again you kinda have to come prepared cause, well, its a melodrama>).
recommendation level: If your considering watching this. Watch it.
(even if you finish it <or not> and decide it wasn't your thing, you won't regret giving it a try)
I gave the story 9.5 points, because the plot twists are never ending and the show keeps you on your toes ALL THE TIME! Although this may seem like a put off, it makes the show. The originality of the plot twists makes you want to keep watching (and marathon all 20 episodes in one night...<yes... I am speaking from experience... it is possible to watch 20 hours worth of drama before you have to get up in the morning>).
The story plays with your emotions, it makes you, not only feel, but WANT to feel, every emotion that freaking exists. The only reasons I took away 1 point was the romance and something else I'm not allowed to talk about (it would be considered spoiling...). I am a HUGEEEEEE fan of melodrama romance and Cruel City was somewhat of a tease. It started the romance, had the romance play a role in the plot, but never really expanded on it which left me wanting more. The piece I'm not allowed to talk about involved a lot of me screaming, very not polite phrases, at my computer screen...
Although it was a tear-jerking drama, it was good because it was a tear-jerking drama. It made it realistic. (Obviously the drama is meant for a more mature audience which allowed it to show the reality of the drug world). Meaning amazing feels, the feels were amazing people.
Acting and Casting well... for one the main actor is INCREDIBLY HOT. Not to mention had amazing acting skills. It's hard for an actor to portray the feelings of a character that tries REALLY hard to hide his feelings , and Jung Kyung Ho did an amazing job. The other actors (also all very attractive) kept up to par, showing a wide range of complex emotions.
Music.... I downloaded the whole OST.
(and for someone who doesn't usually take the time to download music, that's pretty impressive).
Re-watch Value
Usually, I don't really like this factor in reviewing, especially with melo or mystery dramas, because you already know the key to the puzzle. But damn I would so re-watch this with my mom or sister, or any one else who wanted to watch it.
Overall, I will, without a doubt, never ever forget this drama. great story. Many many feels (but who doesn't love the feels), and music and acting were superb. Def. a good watch!
p.s. I would have normally scored it a 9.0 overall (basing mostly on story) but I added .5 points for my personal feelings. I really enjoyed this show and highly encourage others to watch it as well.
Was this review helpful to you?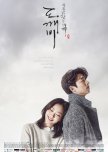 Goblin
2 people found this review helpful
12/10. Down right the best. It not only set a new standard but will forever be in its own category.
Was this review helpful to you?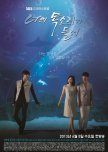 Dudes.
Why are you wasting your time reading these reviews if you could, instead, be watching this.
Stop being stupid and wasteful of precious time.
Watch the drama.
I promise you; you will never in a thousand years find better advice.
Again just watch it.
Was this review helpful to you?