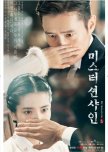 When I watch Mr. Sunshine, I feel like I am watching an Oscar nominated film.
Mr. Sunshine is comprised of everything you would want in a drama. It has a stunning and talented cast, mesmerizing cinematography, an engaging and compelling plot that keeps you hooked begging for the next episode, complex/dimensional characters, quotable writing, and even comic relief. Don't let the first episode fool you in terms of heaviness as this drama has plenty of laughs to balance the grittiness. I find myself laughing throughout the entire episode, in between my tears. Each episode just gets better, and nothing feels like it's dragged, there's not an overdone use of flashbacks or that thing kdramas do when they the repeat a scene 5 times from different angles so we can see each side of the characters (like, can we just see the scene once from one angle, do we need to see them do the same thing 5 times in 5 different angles?? Thank you, Mr. Sunshine, for not doing this.) Honestly, this show has it all and it is now on my list of my favorite kdramas to date.
What I think I like most about Mr. Sunshine besides it being absolutely beautiful to look at is the characters. The main leads are compelling, as well as the rest of the main cast who have me rooting for them as well as feeling for them. They are layered, their decisions are not hasty, and they are not the types of characters you normally see in dramas. These characters really feel like humans making human decisions; I can see their reasoning, their logic, and empathize with them. Eugene defends his country, while feeling his ties to Korea, while Ae-Shin defends her country, which is Korea, and both of them are committed to their causes whilst figuring out their feelings for each other and how they can balance both. Dong-Mae, who rises from nothing, is someone I empathize with and somehow also root for despite his not so commendable actions, along with Hui-Seong, who turns to vices to fight with his inner demons. I honestly love them all and cannot get enough! Once this drama is finished, I know I will miss them dearly, like old friends.
Something else I must mention is the portrayal of the female characters. BRAVO WRITERS for writing such strong, smart, clever, and independent women who do not need a man to rescue them. Both Ae-Shin and Hina are absolutely AMAZING! Girl power! They are both autonomous, self-reliant women who stand up for their causes and do not run away from danger. They do not sit still, and when they disagree with something, they say it! They are smart and take everything by the reigns, which is something more kdrama female leads should do: they need to rise up and speak for themselves and not wait for romance or a man to save them from their problems. I cannot emphasize how refreshing this is to see in a kdrama, nonetheless a historical kdrama/sageuk! This drama certainly passes the Bechdel Test in terms of the portrayal of women in fiction.
One more thing to mention about Mr. Sunshine which is refreshing is that romance does not overpower the plot. Although this drama does have a heavy love triangle (rather, love pentagon?), it is not the main event. What takes the lead is the story, and the romance may be a big part of it, but the story itself stands alone and keeps me interested.
If I haven't convinced you by now, I do not know what else I can say to urge you to watch. Mr. Sunshine is amazing, trust me on that. (:
[I wrote this review on episode 18, but I still stand by it and think it deserves my initial praise]
I made a video tribute on my YouTube channel if anyone wants to cry again: https://youtu.be/iFNuGJe4YY4
https://78.media.tumblr.com/f68adce3cc33aa1741f7d475f3a36b8e/tumblr_pbp0wiqxR01vkz0npo4_500.gif
Was this review helpful to you?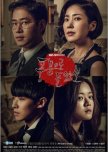 I rarely write reviews, but since this is an underrated drama from 2015, I have made an exception!
I absolutely love this drama, it is unique and you can't help fall in love with the characters and their storylines. In Sang and Bom are amazing, as well as the household staff. I want to immediately rewatch the drama all over again, but I think that will make it harder to move on.
I usually stay away from long dramas, and this was 30 episodes, but now I wish it was 30 more. I want to avoid spoilers, so I will just say give it a chance. I was hooked by the first episode, and you probably will be, too.
My heart just aches that it's over. I will miss these characters deeply.
Was this review helpful to you?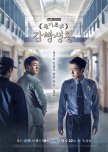 I just finished this drama and it was alright overall, but near the end I got seriously annoyed by how cookie cutter an overly dramatic it got, to the point where I was just rolling my eyes and laughing at how ridiculous the plot was. I say people hyped this drama up, and although it was different than other dramas, it honestly is not as deserving of the hype, in my opinion. Many characters seemed like caricatures, the drama got ridiculous, it was quite unrealistic in terms of prison life, and slow at times with too many flashbacks. I just wanted to post this comment so those who are reading 10 star reviews don't go in with the unrealistic high expectations I did when I watched it.
Was this review helpful to you?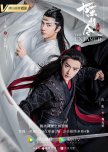 First 15 episodes were meh then BAM episode 16 the quality suddenly improves
As somebody who has never read, or even heard, of this story, this is a completely unbiased opinion. Truly unbiased as I primarily watch kdramas and stumbled across this show while browsing the Top Rated shows on MDL. The only other cdramas I've watched are Rise of the Phoenixes, parts of Nirvana in Fire, and Prince of Lan Ling.
Overall, I liked this show. It was entertaining, but don't expect it to be absolutely perfect. It's goofy, with cheesy CGI and plotlines, but fun to watch. The characters are a bit exaggerated in their movements and acting, but like I said, it's a fun show. To be honest, this show reminded me of a Saturday cartoon or a video game in its storyline, but I grew attached nonetheless; basically, the storyline felt juvenile at times, and the characters' logic seemed flawed, but the characters and the fights are what keeps you watching--as well as the comedy.
Something that threw me off a little and reminded me why I don't really watch Chinese dramas is the dubbing. It's hard for me to get used to the added sounds and mouths not exactly matching. As far as I could see, The Untamed was dubbed just like most cdramas. That was my biggest complaint, but it is not a con since it seems to be the norm for cdramas. Also, I got used to it as the show went on.
One thing that was hard as a viewer with no other context is how confusing the show was at times. Expect to be incredibly confused for the first few episodes, but STICK WITH IT! I'm telling you, once you hit episode 16, the show seems to change its tone and get on a solid footing. Suddenly, it becomes Game of Thrones level serious. Some scenes ran longer than they should have (especially in the last few episodes, my god, I kept wanting them to move on but for the last couple episodes something just gets dragged so much I had to deduct a star). Some episodes were just flashbacks with scenes we'd already seen, so I felt the need to skip those out of repetition. These two reasons are why it was not a perfect show, in my opinion.
The music/instrumentals/background tunes at least in the early episodes were lighthearted and goofy, reminding me of a children's show; I think if they added an entire different soundtrack it'd change the mood of the show to more serious, but that was not their vision, as I understand. Like I keep saying, it was a fun show, and more often than not, this show felt like a comedy. Then it would be a serious, engaging tragedy. Back and forth, laughs then tears then giggles then screams. The more serious tracks were amazing, as well as the main song between Wei Wuxian and Lan Zhan.
Very clever show. By episode 9, I was attached to the characters. You seriously fall in love with the characters. Kind of loved them. And will not forget them. Wei Wuxian was an amazing character, and Lan Zhan, who reminded me of Legolas from Lord of the Rings, also won my heart.
In sum, don't compare The Untamed to kdramas or high production shows with big budgets. Take it for what it is: an entertaining show that can tug on the heart. Don't expect perfect acting or seamless editing. I had some laughs and fun. That's all that should matter. The main characters and supporting characters were super likeable, and that's probably why people love this show so much. It grew on me, too. I will definitely be watching clips and going back to it at some point to rewatch my favorite scenes.
I hope this review helped for those who need an unbiased opinion. :) :) :)
Was this review helpful to you?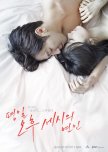 A weirdly pure love in an affair. Raw.
I never thought I'd watch a drama about adultery, but here I am. This drama had some of the best acting I have seen in a kdrama (looking at you, Jung Sang Hoon). I definitely cried watching it. This drama will stick with me, that's for sure.
It was poetic, a slow-burn, but hooked me; some might feel conflicted to rate this drama high due to the implications and subject matter, but just because you rate it high doesn't mean you approve of what the characters are doing. Just because I give this drama a 10 doesn't mean I approve of affairs or cheating. The reason why this drama is a 10 for me is because everything was perfect: the acting, storytelling, music, etc. You could FEEL the emotions and turmoil that the characters went through and see how their actions hurt them and the people around them. I thought it was perfect, and wish more dramas could be so beautiful to watch.
Also, side note, but DAMN episode 12. That episode...best of the show. Had my heart nearly bursting out of my chest from anxiety and pain. I would defnitely go back and rewatch that episode. Like I said, some of the best acting I've seen in a kdrama.
I have not seen the Japanese version of this, so I cannot compare the two, but I will just say that this drama is worth your time.
Was this review helpful to you?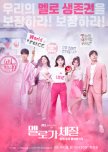 So weird, yet so very perfect
Fresh and unique. Extremely fast paced. Not one moment is dull.
You have to pay attention because the writing is so clever and quick witted. Honestly, the dialogue zooms by and you have to read as fast as a cheetah.The humor might be a little weird, deadpan, and sarcastic, but that's probably why I liked it so much. I am not the type of person to laugh out loud, but I ended up doing just that while watching this drama. Honestly, there were lines that were so clever and funny that I rewinded to watch the scene again. Not only that, but I shed tears IN THE FIRST EPISODE. This drama tugged at my emotions within the first episode and continued to do so as the drama continued. Nothing like I've watch before, and it is so weird. So, so weird. But I truly loved it.
MUSIC: 100% in this category. There is one song that has like 7 different renditions and each one sounds amazing and fits the mood. I could not get that shampoo song out of my head.
ACTING: Can I call it acting, when it feels like the actors are the characters themselves? It felt so natural, never felt forced or cheesy imo. They all did an amazing job.
I'd definitely rewatch this. So many laughs. And it was incredibly unique and meta. I could've watched 50 episodes of this. I finished it in a couple days, and I was sad I had to say goodbye.
(I will admit tho, I found the last episode to be a bit weak, hence the 9.5 instead of 10. They could have ended the series way better, but I am hopeful for a season 2 so maybe they did not feel the need to exactly make the final episode feel like a final episode.)
All in all, Be Melodramatic is added to my Favorite Drama list. Watch it. You will not regret it.
Was this review helpful to you?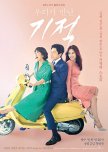 Out of the 100 KDramas I've watched, this is one of the best
I was addicted from the very first episode.
Without giving too much away as I want to make this as spoiler-free a review as possible, I will tell you why you should watch this drama.
This drama is nothing like anything I'd watched before. I've seen a lot of dramas (even ones with body switching), but nothing kept me as gripped and guessing the entire way through with no idea which direction it would take. I went in without reading the plot, only knowing this had something to do with the supernatural and body switching. I am glad I watched the first episode without any expectation, but even if I had, it would probably still blow me away. The directing, acting, everything. From the first episode, you know all of the characters and their personalities, and from there you feel like you're on the journey with them figuring everything out and going through the pain/drama/acceptance with them. There was no way to predict anything.
This drama made me think deeply about the mind, body, soul, life, and death. Is the soul the owner of the body, or the body the owner of the soul? Complex questions like this kept appearing as I watched and I had to dig into my own self to see my own views and beliefs and whether I could agree with what choices the characters made, morally or personally. Without going into too much detail, I will just say that I felt everything fell into place perfectly and went the way it should have in regards to Song Hyun Chul, his parents, children, and both women.
In regards to that, Kim Myung Min BLEW ME AWAY. This actor. I can't give him enough kudos. His way of portraying Song Hyun Chul in all circumstances was fantastic. You believed he was the character, each one of them. I got chills watching him **SPOILER** switch between being the cook and then back to the original banker body's personality and then a combination peak through--you could tell by his subtle mannerisms, tone of voice, everything which Hyun Chul he embodied in each moment and it was absolutely breathtaking. **END SPOILER** I grew to be a big fan of him during this drama and am eager to watch more of his work.
If you are debating whether to watch, give it a chance. I was hooked from the first episode, and the show kept me on my toes and left me with no ability to guess the outcome. I love shows like that, and although the romance might not be as strong and obvious as other kdramas, I felt it, and the romance in this was deep. Very deep.
10/10, and the OST was beautiful as well.
Was this review helpful to you?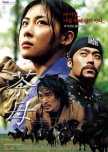 Damo
0 people found this review helpful
I just finished watching Damo and I really enjoyed it. This is the oldest kdrama I have watched [with Princess Hours/Goong (2006) being the runner up]. I think I was a little forgiving as a viewer because it was older, but still, I liked it.
I did not feel inspired to watch older kdramas, but something about Damo drew me in and I do not regret watching it. Sure, my eyes have spent a years worth of tears, but it was honestly well done and I think it holds up despite being 16 years old (that is, if you can see past the exaggerating Crouching Tiger Hidden Dragon combat and funny sound effects). I loved seeing familiar faces before they were well known, such as Ha Ji Won and Lee Seo Jin. Even Kwon Oh Jung!
Ha Ji Won and Lee Seo Jin did an amazing job and made me root for them. Oh gosh, that famous line, "Does it hurt? It hurts me as well." had me going crazy. Lee Seo Jin really pulled at my heart during this show. His love for Chae Ok was beyond measure; and his love confessions to her were probably some of the greatest in all kdrama, even compared to kdramas in recent years! Honestly, his love for her tore at my heart and you can't help root for them. To be fair, Kim Min Joon pulled at my emotions just as much, but without giving spoilers I will leave it at that.
The whole story is crazy and poetic. Man, I am in awe.
That is all I will say in case this review inspires people to watch it, but I just wanted to share my thoughts if others are not as inclined to watch older kdramas like I was. I think watching Damo has changed my perspective and I will be more open to watching classic kdramas.
Give it a chance. The worst thing that'll happen is you will decide it's not your cup of tea and move on.
P.S. The soundtrack is AMAZING.
Was this review helpful to you?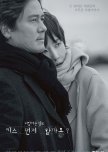 I would've rated this show much higher if it was not for the daughter character. She honestly was so annoying. The main love story was AMAZING 10/10, but the daughter and her immaturity is what made me give it an 8/10. To be honest, around episode 25 I began to skip the daughter scenes and focus on the rest of the characters and their stories so that is why I can't give it a full 10 like I want to, due to the daughter.
ALL IN ALL, WATCH IT, but don't feel guilty if you also skip the daughter's scenes.
Was this review helpful to you?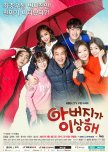 I was so hesitant to watch this drama since I couldn't imagine being engaged and vested for a 52 episodes drama, but here I am 12 days later to announce that I have finished this show in record time. Honestly, I couldn't stop watching. I loved the story, the characters, and their bonds. I want 52 more episodes and will have to find another drama to fill the void this will leave me in.
I will admit, I did not care for Jung Hwan's mother storyline and would skip around when [SPOILER Hye Yeong moved in with them since I could not stand how petty/mean/annoying she was to Hye Young; although by the end of the show I found myself liking the mother-in-law, which can show how well done this kdrama is. END SPOILER]
I also did not pay attention to the grandma and aunt/uncle/cousin's house and would skip their parts. But, despite that, I could not give this drama anything less than a 10. The feeling it left me with is rare, and it became one of my favorite dramas. So, even though there were two storylines I skipped, the core story with the rest of the couples/parents/characters I adored. Those two parts made up maybe 20% of the drama or less, so if I account for the rest it is a solid 10.
Now, don't get me wrong, this show is cheesy, but who doesn't love happiness and rainbows? If you are looking for a heavy, serious, cinematic drama, this isn't it, but if you want one that will make you smile, laugh, want to go hug your parents, and scream/cry/catch feelings, then this is for you.
If you are holding back from watching this drama due to the length, please do not let that stop you from enjoying this gem.
Now, go watch it on Viki or YouTube (it's on the KBS channel!)
Was this review helpful to you?