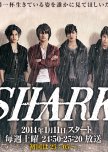 SHARK
13 people found this review helpful
First I have to say I'm not good at writing reviews but I tried because there wasn't a review for it yet.
SHARK was a disappointment for me, from the way the story was explained I thought it would be quite interesting but I was wrong sadly.
What I liked about this drama was Mizuki, I hated yet loved him because of his attitude, he became the only interesting part of the drama and the only reason I managed to finish it. I also really liked the music, the songs were catchy, I found myself knowing parts of "Keep walking" by the end of it because they sang it so much.
Every episode they thought they we're progressing but no, something else went wrong >_< well I guess that's why they're called dramas, but it was a little annoying how they had these new problems arise every episode out of nowhere.
I don't really know how I feel about the drama, it was hit and miss, (mostly miss) I think if they had developed they story more and made it more interesting then it would have had a lot more potential.
Was this review helpful to you?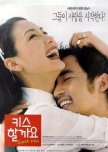 First kiss is a romance movie, it's funny too but I don't think I'd call it a rom-com.
I liked the funny factor of this film, it made me keep watching instead of just dropping it, I wanted to find out what would happen to Yeonhwa
her character interested me, she isn't very good with people, she gets angry if people tell her how to look or act, and she takes kissing seriously, asking about how to do it and practicing in weird ways.
Kyeonghee's character was annoying and desperate, I didn't like her at all through the whole movie she was just annoying.
I think overall this movie wasn't terrible, but it wasn't great either, I enjoyed it though, which is obviously a positive but I'm not sure how others would react to it.
Was this review helpful to you?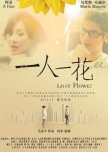 Only nice thing was the music, I guess it was an OK storyline and the flower theme was sweet, but I definitely don't think its worth rewatching.
I know its a short movie but I just didn't get it? What was their names too?
Strange movie but maybe some people would like this personally for me I didn't enjoy it, I didn't get the switching from mostly being in black and white but sometimes in colour, what was all that about?
Can't really comment on the acting because there just wasn't enough of it.
Was this review helpful to you?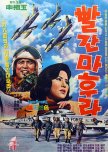 Red Scarf is a film you have to take in context to appreciate it fully, a film about the Korean war only 9 years after it had ended, this is a very important piece of Korean film history I believe, and at the time it won many awards. This film shows the struggles of the people during the war and the brave pilots who fought in it. Choi Eunhee plays a woman who comes to town looking for work, she portrays her role very well and you begin to sympathise for her and her struggles throughout the film, further more I loved Shin Youngkyun as Major Na Gwanjung his character really grabbed my attention with his acting skills and his personality showing through the screen. Overall, I have given this film a 9 which is due to a combination of the historical value, the story and the actors, I think this film is worth a try if you're interested in discovering older Korean cinema and the history behind it.
Was this review helpful to you?