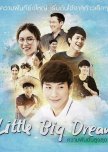 For those who think to watch this show I want to tell that this is not a lakorn or movie.
It's a documentary in respect to the king of Thailand who died in oct 2016.
The whole country is sad and they respect their king as their father. So this is specially to follow up the kings big dream.
Story is to follow the kings big dream for the people of Thailand. And people should not just dream they have to achieve it by doing it in their daily life. Here push who loves the king wants everyone to have a dream in their youth. But he fails to respect his dad, once he finds the real meaning of respecting the father of nation is starting from respecting his own dad, he starts to love and respect him. Like that everyone do help each other and make Thailand as a good nation for people to live.
Acting is good and I m satisfied with each characters. As u can see most of the actors are from ugly duckling perfect match and u prince Series, so I love to see all of them together again in this show.
Music suits the documentary but I m not happy to hear it again.
Since it's a documentary I don't think I will rewatch it.
Was this review helpful to you?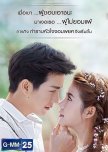 After reading lot of reviews I started watching this show. Only bcoz of push and Esther in this drama. All romantic scenes are awesome. And they do have a good chemistry with each other. I don't know why lot of Thai dramas have this same ending where the second female lead gets extremely violent and shoots someone. Here to the same scenes. First let me tell the good points and then the bad points of the drama.
1. Push and Esther acting
2. Their romantic scenes
3. Wimartin places and the cowboy type scenes.
4. Supporting characters acting and they all seems to be happy in doing it.
5. Hed ped boys ( they are adorable)
Bad points.
I don't want to count it. Bcoz lot of bad points for this drama
Push is good in acting. But he seems confused why his character in this drama is doing this or that.
Male lead character always trying to harm the female lead sexual abuse scenes.
I know he is a playboy in this drama but why u made him look like monster, bcoz he never understand her love and does those things which any girl would hate.
Even after seeing him with his ex spending the whole night our little innocent female lead forgives him and still loves him. I think this will be very difficult for girls in real.
Esther looks better as strong girl rather than crying for him.
Esther's father is definitely stupid to send her with the guy who hurt her.
Overall I think negative points is more than positive points in this drama. May be Thai culture is different and they don't think this show is bad. But for a Indian girl this is definitely not so good drama.
If u r push fan then look this show only for the good romantic scenes.
Rewatch value is definitely a no from me.
Was this review helpful to you?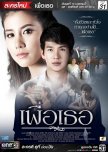 Puer Tur
3 people found this review helpful
I started watching this show only because of Push and Esther
But after seeing the first two episodes I was expecting lot of love scenes from them. Disappointed after the four episodes bcoz of very less romantic scenes. But if u like stories with lot of other emotions then u will like it.
Chanon is very dedicated in his work and we can see it perfectly with Push's acting. Esther is very Feminine with this role as Antika. Chanon's sis and Dao are perfectly casted for this role. I like Dao so much and her sacrifice for her love. She loves chanon onesided.
Story is typical Thai drama and casting is best. Push pulled this role with his emotions. And Esther nailed it with her acting. Music is nothing new. But used properly in their place. I don't like dramas with lot of other emotional scenes rather than love and romantic or sad scenes within the main leads. So I don't like to rewatch it. If u like this type of story's then try to rewatch it again. Nothing new. Only good is push and Esther and their simple but beautiful love scenes
Was this review helpful to you?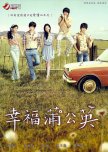 Honestly I watched this show with lot of patience only for Danson Tang. So if you are his fan you can try this show if u have patience.
First five episodes are lovable bcoz of the child artists. I loved both Song Li Xing and Jia Dong child characters. They have better chemistry than the grown up actors.
Danson Tang is hot and so cool when he was in the village with jia dong. When he try's to convince jia dong to love him back, he wears lot of T-shirt's and cool costumes which made me drool over his handsome figure ( sorry my fangirl comes out whenever I see his handsome scenes)
Female lead jia dong, annoying character. Very slow and she looks aged. 2 nd male lead is also good in acting like Danson Tang. And the worst character in this show is Chun ya. Why there is a girl like her in the world?? I hate her to the core.
Story - I hate it bcoz it killed the main lead and made the female lead to change her love at last which made me angry.
Acting - I don't like anyone's acting other than Danson Tang and 2nd male lead
Music - it's ok.
Rewatch value - I will watch only episodes 22 to 29 bcoz of Danson Tang.
Only if u have patience give this show a
Was this review helpful to you?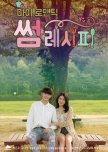 If you are here to watch this show, then it will be 90% bcoz of Cha Eun-woo. Yes me too. I want to make you all know how you can watch something short and sweet while fangirling over the handsome Mr. Cha.
This show shows us how Dream can be true in drama. She wants a handsome boyfriend and she gets Mr. Cha from the ad cutoff. He comes out of the cutoff and he helps her to date. But he falls for her instead.
And the ending makes you realize how it can be true that her dream comes true. Lucky she.
Can be rewatched for Mr. Cha's handsome smile and face. Loved it.
Overall 8/10.
Was this review helpful to you?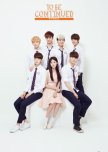 Love for ASTRO grows from this show. All the characters are loavable and they are all perfectly fit into their role. Even tough it may be confusing for the people who watching this show, it gives you good entertaining scenes.
Just like all other idol dramas this show also have no reality in it. I like how they made MJ, MoonBin and Eun-woo characters. They are perfectly fit into this characters. I loved MJ more than all by his natural acting. Jin Jin also nailed his character. Sanha cute and rocky well danced.
Even tough there is no need for the female lead, she given her full acting into this role. The teacher is our princess from Scarlet heart Ryo. Surprised to see her here as teacher for this young artists.
I missed Cha Eun-woo's Smile. He is just like in Gangnam beauty. No smile in face. Truly ASTRO is well made group with all members. Hope you will like this. Since it is a web drama it is easily watched in one go.
Definitely I can rewatch this show. And music is good. Boys are soo handsome to watch again.
Overall 8/10
Was this review helpful to you?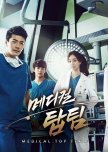 First of all I started watching this show bcoz I am medical drama lover. And I hoped for lot of scenes which can give me thrills. But I m disappointed with the story and its scenes
The story seems to lack lot of potential in showing of each characters. First two episodes they shown the characters and then they started treating patients only. The writers forgot to say about the characters and their background story. So we all are confused about why the top team doctors are behaving like this. Dr. Seo seems like having some problem in her family but don't know what it is. Dr. Park Tea Shin was lonely even after confirming his love for Dr. Choi Ah Jin. And Dr. Bae acting two sided with his uncle and top team, but no one finds it until the end. Dr. Kim Sung Woo was left alone with no connection to our main characters
Acting - I loved the acting from Chief Han, Dr Park, Dr. Seo, Dr. Sung Woo, Dr. Ah Jin, Dr. Jo, Vice President.
Music - nothing special or nothing stays in our mind for long.
Rewatch - I can't rewatch this show bcoz of its lacking ending.
Overall if you love Medical drama then you can give it a try. But comparing other medical dramas, this drama gives no thrill
Was this review helpful to you?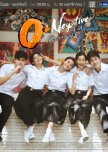 I started with this show bcoz of Puen and Foon. I liked these actors so I started this show. But seriously their characters ruined the whole shows story.
Art is way better and his character is too good. He is just like durian fruit. Very hard at outside but very sweet inside heart. Prim is really matured and understanding. She does anything to save their friendship. But bcoz of Puen's confused and indecisive character made their friendship to spoil. Still I want to blame Foon more bcoz she is the one who is soo childish and wanted to do whatever she can, just to get what she wants.
Poo is a super girl who always stays and loves her friends. Poo's boyfriend is super cool. Those starting episodes where he was acting like bully we all almost got scared. Then it was a 360 change in his character.
For those who wants to see some good friendship scenes you can get it in this shows for few episodes. It is simple that friends should never date or love between friendship. Bcoz it will ruin the life long relationship called friendship.
Acting - good as far as I think.
Music - nice too
Story - could have been better
Rewatch - if u don't have any good shows to watch, and then you can watch it again
Overall 7 from myself
Was this review helpful to you?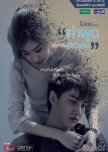 Firstly I watched this drama bcoz I like golf. Then the story is really impressive. Bcoz I like medical story which gives hope to the people who suffering from some sickness.
Here golf is suffering from PTSD and bcoz of that he is mute to all. He never speaks or never comes out of his stress. But Gypsy is the doctor who treats him when he tries to suicide himself.
She wants to help him bcoz she also experienced this stress when she was little girl. So she determines herself to make him better. She goes golf's home and try's to change him. But he refuses to the change at first.
After a while, he tries to stop himself from getting into the stress and he hears her. After struggling he gets better and he starts talking. I really loved to hear his voice after three episodes. And I feel relieved that he got better.
Story - good
Acting - very good
Music - is ok
Rewatch value - I will rewatch. Bcoz I like medical story's which gives hope
I recommend it if u like medical story's and golf and gypsy.
Was this review helpful to you?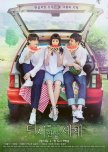 I started watching this show bcoz of the story it has. I love fantasy.
Hae Sung is the most adorable human I have ever seen. He is selfless and always thinking about his siblings. Jung won is the girl who loves him truly. Mr.Cha is the best friend of these two. But he has feelings for Jung Won from the day he met her. But she refuses him bcoz of her love for Hae Sung.
After the tragic accident of Hae sung , his friends and siblings went through a lot. But he comes back to life after 12 years but no one knows how he came back to life. He was accused as a murderer and so he try's to clear his name by finding out who killed the student in school on that day.
During this time, he find out that he don't have much time to be here, just like he came,he needs to go back too.
I given 7 points for acting only bcoz of Hae Sung's acting. Others did it well too. But Jung won acting really needs improvement
Music is perfect and I love the missing you OST
I will rewatch it if I get some time
Watch this show if u like fantasy
Was this review helpful to you?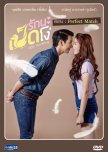 This review may contains spoilers
If u are a teen drama fan , then this drama is definitely for you. As I can say most of the people like this type of school drama. This is my first drama with dj Push. And I m happy I found him through this drama bcoz he looks extremely handsome and cool. And nook is super cute as junita and she is the best for this role. And all other characters definitely catches our attention and stays in our mind for a long time.
Story is simple when a ugly girl starts liking a super handsome guy, she gets afraid of being ditched at anytime. So she keeps her love to herself and never conveys it to him. And the guy who is super handsome but extremely poor in status always try to win her heart but sometimes he gets possessive bcoz of seeing her with other guys. Her friends supports her to love P'Suea ( handsome male lead) but she stays away from him bcoz of her inferior complex of being ugly. After a lot of twists and turns they fall into love with each other and conveys it.
Good entertaining show with romance comedy and teen materials. I love push bcoz of this show. And bee is a cute supporting character in this drama. I can definitely rewatch this show if I m free from other dramas. Music is good and acting is best. Story is ok
Spoiler alert.
How the ugly duckling becomes the swan, here in this drama also she gets lucky by choosing the poor handsome guy, instead of rejecting him for his status. Look into the last episode to find what I m saying.
Was this review helpful to you?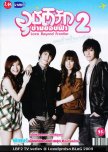 This is actually my first Thai drama bcoz of mike. I found about him through aomike videos. And I started watching it from the second season only. But read the first season story.
This Lakorn looks like a old Korean drama where the main lead is having brain tumor but hides it from all. And the girl who always gets annoyed with her boyfriend ( I mean pat ). The girl I loved most is pie she loves mike very sincerely. But she too atleast become brainless. And her sister who always smiles in unwanted places and gets into trouble. Lovable characters are pie's dad and golfmike's mom.
Music is not catchy, acting feels weird from most of the actors ( since it is their first time in acting ) story is ok but screenplay is not so good. Rewatch value is only 4 bcoz if u bored to death and u like golf mike, you can watch this again. Overall very average type of drama
Was this review helpful to you?