The website is currently undergoing maintenance. Sorry for the inconvenience.
Hi, I am from Mauritius and I adore good korean dramas. 
My favorite is ~ Healer ~ 
The plot is incredibly. The leader are amazing and their chemistry is flawless. Needless to say, that I enjoyed every single minute of it ! 
---
 My
First k drama
is ~
Personal Taste
~ 
Crazy, cute, funny !!! and so sweet ~ I really enjoyed it. 
---
Two of the
most classic dramas
ever is  ~
Coffee Prince
&
You are Beautiful
~ 
CF:
YB:
I re-watched them A LOT of times ! 
---
The Most Fresh and AMAZING dramas i have ever encounter are 
~ It's Okay that's love & Who are you: School 2015 & Pinocchio ~ 

Definitely a GREAT GREAT GREAT Drama !

 I really loved this drama even though there were no extra romance and all, but man the plot was so hypnotizing !
 
The Story was brilliant but somehow.. there was some part where it was dragging.. and I did stop watching it, but the story kept me going.. Amazing. (am not very much a fan of Shin Hye, except in you're beautiful )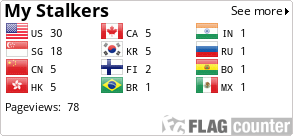 ---
 There. You know a lot about me now. Recommend me amazing dramas to watch !
Statistics
57d 3h 32m
ALL TIME
1,417 episodes, 94 shows
23h 4m
ALL TIME
13 movies
List Updates
Currently watching

26 days ago

Currently watching

9

/20

Oct 23, 2017

Currently watching

2

/16

Oct 19, 2017