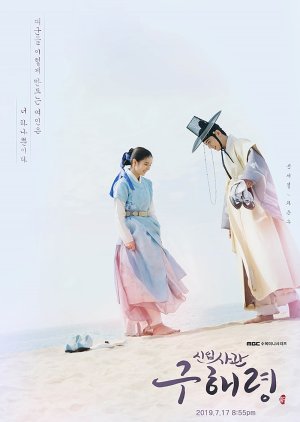 This review may contain spoilers
RHGHR is easily one of my favourite dramas of this year. I loved my Wednesdays and Thursdays, coming home to this. There is much to be praised, but there were some shortcomings as well.

First of all, I have to congratulate this drama for giving us a strong female lead in a historical drama, that was essential to the plot until the end. I often see in sageuk dramas, that the female starts strong and towards the end, she just lets everyone else handle the situation. This was not the case here, which made me very happy.

The theme of keeping history was very strong and even though it seemed laughable at the beginning, when they spoke about it so pathetically, the message was well received and important in the age of fake news and "believing opinions rather than facts". Massive thumbs up from me.

Other strength of RHGHR was in developing minor characters and various themes within the drama. The whole historian gang was so awesome, I am going to think about them a lot. Lee Ji Hoon shined here, as well as
Sung Ji Ru (him screaming "Mámáááá!" all the time was the funniest thing ever). The leads were cast very well, I enjoyed their performances and loved the fact, that the female lead was older than the male lead.

The additional episodes didn't feel as empty, as they usually do in other dramas. They saved quite enough agency, so it was still quite dynamic but I personally feel like some of the characters were not quite themselves and even though they tried to present it as a development, it just rubbed me the wrong way. The tempo was also a bit distorted and although I loved the first three quarters of the drama, it became a chore for me to finish it.

Nevertheless, I had so much fun, laughed aloud a lot and enjoyed myself. Good riddance, Goo Hae Ryung and please, just dip the brush in ink sometimes.
Was this review helpful to you?