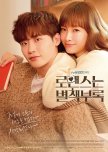 This review may contain spoilers
RIABB is a drama perfectly fitted for the period when the winter has been going on for too long, you want to something to warm you up and you are tired of tea and soup. It has a lot going for it – nice characters, great chemistry, interesting themes – but ends up only slightly above average.
At first, the drama is defined by Kang Dan-i and you root for her since the beginning. Joining back the job market after a break is a worldwide theme and when you are confronted with the heartbreaking truth of what was really going on with her, you cannot help it but be on her side. One thing this drama does so well is showing the unspoken in relationships, the things that hurt so much yet belong behind closed doors and women are often told, that that's just how things are. I found myself crying over one of the stories of the side characters that got also divorced - her situation was so ordinary yet touching in a profound way. And the writers not only showed these things but presented us with strengths for these characters in friendships rooted in understanding and patience. There is plenty of good female friendships and bromances as well.
The core of the drama slowly shifts toward the relationship between Dan-I and Eun-ho and it's a delight. What I loved the most was that it was shown through the everyday life, built on strong foundation, acceptance, nurture and care. The other romantic relationships formed in the drama felt also really nice and natural.
The workplace is a major part of RIABB and it's a dream to work in. I also felt like the actors themselves had such a good time filming the drama that it showed through. There was also one mystery which I felt was a bit extra but tied into the story comprehensively. It's a character driven drama which makes the tempo quite slow and it makes you feel the length of some of the episodes.
Overall though, I liked it and looked forward to every weekend to watch it, thanks to Netflix and the quick upload with subtitles. But I don't think that there were those memorable moments worth coming back to that soon.
Was this review helpful to you?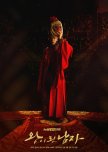 This review may contain spoilers
This drama is just excellent. It has so many strong points - the cinematography is on a whole new level, the props and locations are flawless and everything is wrapped in mesmerizing music. The fact that the story and acting are there as well, is just a cherry on top.
I can't stop praising Yeo Jin Goo's acting enough. He made this drama for me and carried it so well. There are so many distinctions between his portrayal of both characters that is hard to believe, that he plays both. I also enjoyed his interaction with Kim Sang Kyung, Jang Gwang and mostly with Lee Se Young. I am a sucker for these kind of, almost innocent, love story.
There are so many motives here that deserve praise and attention. This drama uses things that are so often used in historical dramas, yet makes them interesting and shows them in a different light. In a way, the audience takes a journey with Ha Seon and the deeper he gets into the role of the king, the more you see and understand. The political aspect of the drama therefore is not as boring as it is in some others of this genre.
There are lumps and bumps in the story, some aspects feel rushed as it draws to a close, but it's not something that would ruin the overall well made drama. I enjoyed it very much, was looking forward to every episode and I will think about it for a long time after it ended.
Was this review helpful to you?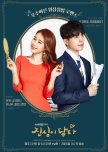 This review may contain spoilers
I started this review a few times hoping to relay a message across, that is hard to describe. What I want to say is that we all watch dramas for a different reason and giving ratings to these light, fluffy dramas the same way as to the highly constructed ones should be done carefully. This drama is meant for you to switch your brain off, root for the characters, laugh out loud and love every minute of it. And I certainly did just that, which is why I rate it so highly.
Where this drama shines are definitely the characters. Not only the main couple, but especially the side characters. I loved every single one and their relationships.
KJR and OJS are the best. There is something special about the dramas where the female lead falls for the male lead first and it was done to a perfection here. She pulled the best qualities of KJR to the surface and it was a pleasure to watch them. Not to mention the great chemistry between the actors. I was sometimes afraid that my screen would burst into flames.
TYH is a character driven drama so you shouldn't expect a lot of various cases to be explored. They were utilised mostly as a background story but kept with the flow of the show. One of the plot points that was hinted at the beginning fell just a bit flat. I felt like it could have been utilised more.
The music is awesome, "Make it count" will be stuck in your head for hours. Believe me.
Overall, I loved this. And I will come back to it very often. I already miss all of the characters.
Was this review helpful to you?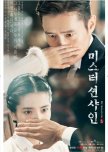 This one of the best things I've ever seen. It touched me in ways I didn't expect and I think that it will stay with me for a long time. The story is very strong and the drama is made very well made but that is nothing compared to the cast and the characters they portrayed.
The five main characters are a dream to watch. You feel for them very strongly early on and even if you think that some of them are a bit extra, they get under your skin.
I loved Eugene the most, though. His relationship with Ae-sin was my favourite part of the drama. It reminded me of Jane Austen's Emma - he accepted her, admired her, let her be herself and loved her so very much.
If I loved it less, I might be able to talk about it more.
Was this review helpful to you?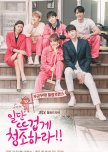 This review may contain spoilers
CWPFN has an interesting story of an unlikely match. At the beginning, it's very interesting to see the story developing. Especially Oh Sol coming into herself and seeing her own value and stand up for her choices. The other characters are built up quite strongly and developing nicely. And it all just comes to a point of stagnation and stays there pretty much to the end. Not to be super harsh about it, I enjoyed this drama. It was precisely what I was I looking for - a feel good romcom that didn't require much attention.
The cast is the strongest point of the drama. I loved the main leads, all three of them. They had great chemistry and it's a joy to watch them. I loved mostly Song Jae Rim, though. His character and performance made the drama for me. Oh Sol's team members were a delight to watch as well and her family and friends, who were also very well cast.
The music is nice, there were some memorable tunes. The first couple of episodes are very funny and it's an easy watch. However, it continues very strangely - some plot points shown at the beginning are severely underdeveloped or not progressing at all. Motives such as Song Kyeol's relationship with his mother remain the same and their conversations happen in cycles about the same things. We never really know more about his childhood or about his nanny and it's very hard to follow his character. Some plot points are just straight up dead ends that could have been utilised and were not, which just makes the last couple of episodes a chore to finish.
One last note - I was quite angry when Song Kyeol came back after two years, being all like: "I just can't see now why I made such a fuss about that clean in the past." Mental illness is not something that you can sweep under the rug after two years of therapy, dear writers.
Was this review helpful to you?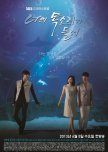 This review may contain spoilers
I am still in awe of this drama. How is it possible to cram so many good things into one short series? IHYV will not only make you come back to it, but it will stay with you to think about it a long while after you finish watching it.
The main plot is just so well done and the minor cases that the main heroes solve are not self serving like in many dramas of this genre, but tell a consistent story a give you food for thought. IHYV also centres around a few very interesting tropes and small character/relationship details that keep you emotionally involved.
When it comes to characters, this is the way I imagine a strong female lead. Lawyer Jang is so gutsy, follows through even if she might be wrong and gives her everything to things she deems worthy. Lee Bo Young portrays her in such a lovable and charming way, it's a joy to watch. She also clicks with both of the main male leads and let me tell you - this is a love triangle that truly hurts. Both Park Soo Ha and Lawyer Cha are so fleshed out, strong contenders and both have such unique qualities that you root for them both in everything. I also think, having seen quite a lot of Lee Jong Suk's performances, that this is one of his best ones. Same goes for Yoon Sang Hyun who can pull such different characters in every drama in a totally believable way and his (in this case subtle) comedic ability is simply amazing.
And this is not all there is. IHYV does not centre only on love stories, it's true charm lies in developed relationship all around. The love-hate "friendship" between lawyer Jang and prosecutor Seo feels so real, as well as the relationship between lawyer Jang and her mother. And part of this is also in the way the dialogues are written - they all feel like being led between real people, with common emotions that you yourself go through in your everyday life and the drama emphasises things like honesty, fighting for the right things and truth (plus the "use" of it in the law).
Also, you just freaking hate the main antagonist. Phenomenal performance by Jung Woong In. His conflict with each of the main leads is so different, it kept me on my toes.
I would also like to praise the aspect of a coming of age perspective that is represented by Park Soo Ha. The development of the character is such a journey. The creators also throw in some little elements such as confronting your idea of someone with reality, keeping of promises despite of what you want and learning to leave certain approaches behind. These are all things that we experienced in our reality and the contrast of Park Soo Ha, who is very special because of his ability, and goes through the same is a genius move.
If I had to point out some negatives, it would definitely be the extension of the drama. This makes the very last episode sort of unnecessary and disturbs the flow of the last couple of them. There is also a few cliches used and the typical trope of kdrama timing, which are a bit of a sore spot. Other than that, there is really nothing else that I found lacking.
Overall, this is one of the best dramas out there, a good representative of it's genre and solidly written. It's also worth coming back to and notice all the little hints you might have missed during the first viewing. You should stop hesitating and just go for it. It really is that good.
Was this review helpful to you?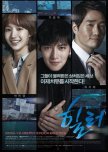 Healer
0 people found this review helpful
Healer has a special place in my heart. It was the second drama I ever saw and it opened the door for me to explore the world of kdramas. It has everything and plenty of it - well developed story, amazing cast, great music and a unique charm that will keep you coming back for more to notice those little hints you did not register during the first viewing.
The only negative thing that I can say about Healer is that it takes the first two-three episodes for it to find the proper groove. At the beginning it feels quite off because the story is very comprehensive and you just need to pay attention to grasp it. On the other hand, the plot is well intertwined with flashbacks and emotionally rewarding.
The cast is just excellent. Ji Chang Wook and Park Min Young are out of this world. What a great match of acting ability and chemistry. They both suit their roles so well. I loved Yoo Ji Tae as well, he was a joy to watch. The secondary characters are not lacking at all. Kim Mi Kyung was particularly amazing and her comedic ability took the drama up a notch.
I return to Healer regularly, and I think that I will for a long time. It really is that good.
Was this review helpful to you?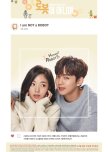 This review may contain spoilers
This drama turned out to be quite a rocky journey for me. I found the first couple of episodes (the first five if I recall correctly) hard to finish not only because of that lingering negative feeling coming from the lie that is at core of the plot. I just knew that there were some heartbreaking parts in the near future and that discouraged me from enjoying this drama to the fullest, I just stalled on it a bit. I also felt that tempo of the show was a bit off in the beginning. On the other hand, I remember a couple of episodes in the middle that were very well done and the ending was very solid and satisfying.
The other issue I had with I'am Not a Robot were the secondary characters. Don't get me wrong the cast overall was a delight but it took a long time for the characters outside of the main leads to find their place and purpose, they almost felt like props to me at the beginning. I was very surprised how the drama slowly created a solid structure of these people around Min Kyu - they started to feel real and turned into a backbone of the drama.
Yoo Seung Ho and Chae Soo Bin were a true delight to watch. I loved to see all of the shades of their relationship - from bickering to falling for each other. I was also pleasantly surprised by the comedy of Song Jae Ryong. Hoktal turned out to be one of the characters I rooted for the hardest.
Music was okay but no tune stayed lingering in my head. The opening score was nice, I liked it. I don't think I will come back to this drama as a whole but there were definitely a couple of scenes worth rewatching.
Overall this drama turned out to be a slightly above average for me. The struggle at the beginning slowly turned into a solid ending and I don't regret investing time into this one.
Was this review helpful to you?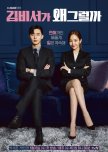 This review may contain spoilers
I don't know what it is about this drama, but I keep coming back to it. I finished it the first time because of the secondary characters that are not only very well cast, but have very sweet stories and plots. But I rewatched some of the episodes before bed (I have trouble falling asleep, sometimes it's best for me to put something into background and slowly drift off) and I totally fell for all of it.
Yes, the male lead is insanely narcissistic and a bit of a twat but when you know where the story leads you can retrospectively understand his behaviour and actions perfectly. Park Seo Joon is excellent and Park Min Young performs to her usual high standard. Their chemistry almost lit my screen on fire several times. The real charm of this drama, though, lies in the great combination of secondary characters that you just have to root for.
There is not much story to talk about, it's a character driven drama. I can totally see that if you don't fall for one of them, the appeal goes rapidly down. For me this the type of drama, that you come home to (especially during the summer months when all of your colleagues are on vacation and you work for them as well) and switch your brain off to watch it. And sometimes that's just all you need.
I loved how colourful and quite happy go lucky it is. The music is also there, at least three songs of the OST are so catchy that I still mumble them in a dull moment. There is also one, let's say, darker storyline, which I found quite underdeveloped and just a bit silly. It existed just to work a well known cliche into the drama so I get why they used it.
Other than that I really have nothing negative to say about WWWSK. It's one of my guilty pleasures and it warms me up even in cold weather.
Was this review helpful to you?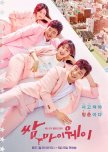 FFMW revolves around one of my favourite tropes of close friends that have great chemistry and might become more. And this is done very well, almost to perfection. It also contains strong female characters, amazing friendships and a message that will make you wan to go out, find your dream, chase it and fight for it.
The cast is simply excellent. The Fantastic Four could not have been better cast, I enjoyed every single performance and not only in the couple set up but also in their individual friendships. They also feel like real people which is sometimes rare for a kdrama. The secondary characters are also great. I especially liked Kim Sung Oh who just keeps surprising me in every drama I watch with him. His comedic range and ability to play various types of characters so believably is amazing. The parents were also great, just good actors and performances overall.
Music was excellent as well, playful and filled with songs that just dominate your head for days to come.
The story is very well done, the main plot is approached with proper attention do detail. First half of the drama has such a tempo that you will not be able to pull yourself from the screen. The plot later on becomes a bit hectic - there is a lot of small plot lines that culminate at once and the episodes before that suffer a bit in the anticipation of it. In my opinion, this is not harmful to the drama but you will notice it a bit.
Honestly, I loved this way more than I expected. I managed to chug it down during one of my busiest weeks of this year and I don't regret the lack of sleep at all. I will probably come back to it at some point but mostly focus on the first half of the drama where it really hit my spot.
Was this review helpful to you?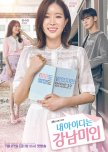 This review may contain spoilers
The beginning of the drama really fleshes out the underlining themes and points that this show is trying to emphasize. Therefore it is mostly driven by characters in the beginning which is not necessarily a bad thing. If you like dramas, that will give you small hints and develop them during the whole course of the series, this one is for you and it's done very well.
The plot comes in a little later and it heavily involves the journeys of the characters. It actually almost reboots itself in the middle, mostly because one of the characters makes such an unexpected choice, that it changes the game. It also brings much humor to the series and keeps it on a light note until the end.
It's a character driven drama and I must say that it is written very solidly. Everything is well fleshed out, the characters develop the right way and the whole show is grounded in reality, sometimes in a bit of a scary way. It deals with very complicated themes that are familiar to you on a daily basis, especially if you are a woman. And it does it in a very respectful, yet real way.
The cast feels solid as well, they do justice to the characters. This drama also has plenty of side characters and there are some very capable actors in the bunch. The main antagonist is also done very well - you know that you should pity her, yet I found myself cursing at the screen at her... and a lot.
The music was fine, with some memorable tunes.
I liked it more that I expected and will think about a lot. It turned out to be a real gem for me.
Was this review helpful to you?