Hello, wanderer!
My name is Meng and I am fairly new to dramas, having started watching them in... 2016 I think, but I grew up watching HK and Chinese movies, mostly action and martial arts. To this day martial arts and crime movies are my favourite - I did some MA myself, from aikido and BJJ when I was a kid to a more recent kickboxing or a brief adventure with muay thai. Other than action-packed stuff, I also enjoy all kinds of `artsy` festival movies but I do not discard any genre as long as the content is good. I *never* drop dramas, but it sometimes takes me like 2 years to finish it, hence my rating for some shows might look harsh - it's only because I forced myself to finish it - on the other hand, I overrate all of the shows I liked, so it evens out.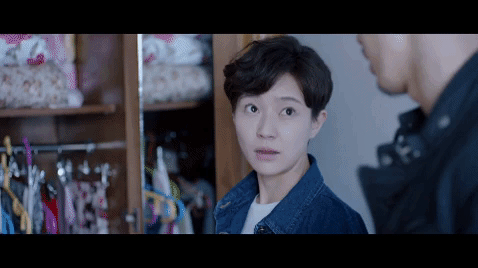 When it comes to music, I listen to almost every genre possible in many languages... Korean, Mandarin, Canto, Thai, Vietnamese, Russian, Cambodian or... Kyrgyz... You name it. 
Oh, I'm not a big fan of Japanese pop music. I used to be an anime fan /for over 10 years... Thankfully not anymore/ and I have a slight PTSD :D
I am an avid fan of Lau Andy, be it his music or acting skills. I will hunt down and watch all of his movies, sooner or later :P I am a sucker for handsome and manly actors like him ¯\_(ツ)_/¯
| | |
| --- | --- |
| First drama | Descendants of The Sun |
| First Korean drama | Descendants of The Sun |
| First Hong Kong drama | A Fist Within Four Walls |
| First Chinese drama | Infernal Affairs |
| First Thai drama | Sotus: The series  |
| First Taiwanese drama | HIStory: Stay Away From Me |
| First Japanese drama | BG: Personal Bodyguard |
| First Filipino drama  | Hanging Out |
| | |
| --- | --- |
| First Asian movie | ask my dad* |
*I am sure that as soon as I was born, my dad took me to watch some Bruce Lee movies with him. Thanks dad, that stuff is perfect for an infant! I grew up with HK martial arts masters :) Movies and dramas from all around the world were present in my house forever.
The most favouritest and bestest movie ever?
The New World
It took 無間道 and remade it into something even better than the original. Everything in it was perfect, the plot, the soundtrack, characters... Oh, and all of them look awesome in suits. Especially two of my favourite actors - Park Sung Woong and Lee Jung Jae.
/it's not a remake per-se, but iirc creators were highly influenced by Infernal Affairs/
Statistics
29d 4h 43m
ALL TIME
902 episodes, 85 shows
12d 5h 14m
ALL TIME
170 movies
List Updates
Currently watching

18

/20

3 hours ago

Currently watching

22

/24

21 hours ago

Currently watching

1

/16

3 days ago