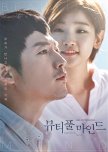 "Beautiful Mind" is probably the most underrated drama this year. It's an hidden gem, I guarantee you. It tells the story of a world-renowned neurosurgeon, Dr. Lee Young Oh, who is unable to feel empathy, and his involvement with the mysterious deaths in the hospital he works in. Gye Jin Sung is a policewoman who upholds onto her principles strongly and starts investigating him.
To me, what really made this drama one of my favourites on my currently watching list is the one and only Dr. Lee Young Oh. Thank you Jang Hyuk for the incredible acting, I got chills! This character is what made me so excited to watch a new episode week after week. I just wanted to see more of him and try to decipher is mind, which is indeed a "Beautiful Mind". I won't even lie: emotionally damaged characters are my favourite kind of characters. The psychological aspect of this story is just brilliant.
I've read a lot of negative comments about how Gye Jin Sung is a clueless, stupid and annoying character but I couldn't disagree more! It's true she lets herself be carried away by her emotions and makes decisions impulsively but I guess that's exactly how she's supposed to be, so we can see the contrast between her and Dr. Lee Young Oh. Even though they're completely different, the romance wasn't forced. They needed each other so they could both find a balance between "brain and heart" and become better characters. Park So Dam did a really good job with her character. I've only watched her once in "Because It's The First Time" and she didn't impress me much. However, she surprised in this drama.
A big shoutout to all of the cast. The chemistry between all the actors was pretty good. (Power Rangers doctors, thank you for the laughs!)
All the episodes were really interesting and the story never dragged. The only negative thing I have to point out is about the research on regenerative medicine. Sometimes the scenes related to this were kind of repetitive and boring but they turned out better over the episodes.
The OST suited the mood of each scene wonderfully. Every time "Dirt" by Bernard Park played my heart ached for Dr. Lee Young Oh even more. God, how I love this song! It conveys so many emotions, it really touches your heart in a special place. All of the other instrumental songs were extremely appropriate to the tense atmosphere.
I recommend this drama to anyone who loves psychological and medical dramas. I promise you won't waste your time. Don't give up on this just because it ended earlier than planned. I don't know how the ending would be if there were two more episodes but I can say that I'm pretty satisfied with how things were wrapped up!
Was this review helpful to you?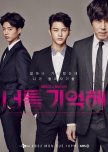 This is my first review. I'll try not to make it very long but I'll apologise in advance because I really have a lot to say about this drama.
This is, for sure, a must-see! If you want to watch something thrilling, with a lot of moving moments featuring two brothers whose relationship is tormented by the past and you love stories with a bit of a psychological side, don't think twice.
I didn't even hesitate on giving this the highest rating. I had only a watched a few episodes and I already knew I'd be giving it a high score. But only after watching the final episode (which doesn't disappoint at all), I decided that it deserves a 10/10.
I don't want to give too much away so I'll only tell you that the story goes way beyond the synopsis you can read above. In my point of view, the perfect word to describe the plot is "thrilling". I never got bored watching this. A lot of dramas tend to drag a bit from episode 11/12 but that didn't happen, fortunately. There were many powerful scenes full of tension but they were pretty well balanced with a few feel-good scenes (mostly consisting of the romance since the drama doesn't focus on it as much as it seems). There were a lot of unexpected plot twists (mainly in the last episodes) and I loved how they build up to the climax. The way flashbacks were interlocked with present actions was extremely clever and not confusing at all.
I have only great things to say about the actors: their performance in conveying the characters emotions and thoughts was totally convincing and I think that it wouldn't be possible to choose other actors who could fit better each character. They make you feel so intimate with their character that you can feel their suffering. Seo In Guk, in my opinion, has a remarkable ability to adapt to every role he gets. Park Bo Gum's role was exceptionally performed (I'm definitely going to watch more of his work and I'm looking forward to what he'll do in the future). Choi Won Young did such an excellent job with his character that I even got chills. Jang Na Ra was also brilliant and Do Kyungsoo really contradicted the myth about idols not being talented in acting. In most of the dramas I've watched so far, there's always a character whose story I'd like to know better or whose point of view seems lacking. In "I Remember You" I didn't feel this: I was extremely satisfied with the character's amount of screen time. It's a story full of wonderful characters who, individually and as I group, add a lot to the drama's quality.
I couldn't finish this review without mentioning the OST, which I really liked because of the feelings each theme evoked. However, it isn't the best OST of all time but it did its purpose: matching each scene's atmosphere.
Was this review helpful to you?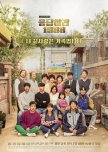 A bittersweet but very moving portrayal of youth, love, family and friendship.
I don't usually like family-centred dramas but let me tell you: "Reply 1988" got me hooked. You don't find that easily such an heart-warming drama.
The cast's chemistry was something else! My biggest motivation for starting watching this was Park Bo Gum (god bless whoever chose him for this role because no one would do it better; every time he smiled I felt like I could die) but all of the cast did an outstanding job: Hyeri fitted really well her character; Ryu Joon-yeol was a big surprise for me (really excited to see him again in "One Way Trip"); Lee Dong Hwi's character is pure gold (he's that friend who only seems to care about having fun but knows more about life than what people think). I have been watching a lot of Go Kyung-pyo's works and I think he deserves more recognition for his acting: I watched this after "Chinatown" (a.k.a. "Coin Locker Girl") and he did a remarkable job with both roles, which are completely different. Finally, in my opinion, one of the most incredibly played characters is Sung Bo-ra (Ryoo Hye-Young), I could write a lot about her but I'll only say I was really moved while watching the scenes about her unspoken love for her dad.
I fell in love with every single family. I shared the parents' worries and fears, I had fun along with the five friends of Ssangmun-dong and, at the end, I felt like I grew up with them because they taught me so many life lessons. The character's individual traits aren't given to you all at once, but slowly, as things unfold in an extremely realistic pace. I was really moved by all of the families' stories that I actually got the feeling I lived in that neighbourhood. Everything is so raw, that it touches your heart in a special place. The writers did an outstanding job interlocking each family's stories and fitting them in each episode's theme/moral and on that level in my opinion it outshined R1994 and R1997. The music and the lyrics support beautifully the plot and gave me such a nostalgic feeling about that time (which is kind of weird because I was born a lot of years later).
However, if you're expecting a fascinating love story I fear you won't be completely satisfied. In contrast to R1994 and R1997, the mystery around the identity of the female lead's husband isn't the main topic. That's mainly why some people were really disappointed about the ending (which I won't spoil). I admit I was expecting to see more of the "bigger moments" between Deok-Sun and the husband and maybe their romance could've been a bit better developed.
But as I said before, you can't start watching this extremely focused on the romance or you won't really get what it is all about: whether we want it or not we'll eventually need to move on with life and say farewell to our younger selves, jumping in to the adulthood, living behind our "own Taek's room", where we can only go back to in our memory. After following closely the story of this neighbourhood, you'll find yourself being grateful for your own family and friends and you'll cherish your youth in a different way.
Was this review helpful to you?