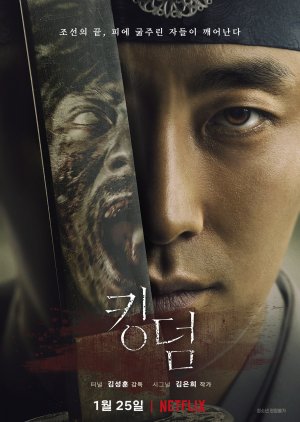 This is a tough one to rate. I am so used to the normal k-drama series where there is no second season. There is always a solid conclusion at the end of it's 16, 20, or whatever episode run. But here, you are waiting for what presumably looks like is going to be the show's biggest action scene yet, and then boom! ....Sorry, wait until next year. REALLY!

Ending aside, this show is a lot of fun. It's a blockbuster type of drama. While there is story and character around the monarchy, with it's lead character of the crown prince, the show isn't too concerned with character development and a deep storyline. In many ways it fits in the disaster film genre. It isn't so much about its characters as it is more about the epidemic surrounding them. Which I think is fine. It presents itself as an epic and violent action feature, and it succeeds at that. The acting is great. The effects are great. It's a fun one to watch for sure. But damn you for making us wait a year on that type of cliffhanger.
Was this review helpful to you?