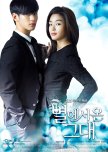 This review may contain spoilers
A very fun and likable romantic comedy. Jun Ji Hyun is an absolute delight. Funny, fun, sexy, and just a great actress. Kim Soo Hyun is fantastic too as the very serious opposite to her, and their chemistry is so great. Without a doubt one of the best couples in kdrama. Great supporting cast too. I like how it gives Park Hae Jin a serious subplot for his character, instead of in most kdramas where the secondary male lead is just there to wallow in his own self pity of how he can't end up with the lead female. Though don't worry, he does a bit of that too XD.
This drama did some cool things with it's production value. How it used it's cameras for special effects of stopping time and the other powers. I thought it was well done. The only part that really disappoints me is (minor spoiler, skip ahead to next paragraph if needed) that in one episode she falls from the stunt cable as it breaks. It is filmed and planned out so dis-believably and just terrible. Even with the height, she falls on a pad and caught by a guy and both end up in small comas? WTF.
Other than that I don't have any big complaints with this drama. Though I do have mixed feelings with the ending. (Spoiler, skip ahead again if you haven't watched)
The ending is perfect in many ways. If it ended up being too happy and easy with everything resolved, then it would have been a bit too much fanservice and unrealistic (ha! I say that about a drama that is about an alien lol), it's just that it leaves unanswered questions. And the biggest one is how long can they really be happy together when we know the issue of her aging while he doesn't is still up in the air? I know not everything can end perfect, but it kind of makes it a bit sad doesn't it?
Anyways, overall a great drama with some great actors. Be prepared to cry. I cried so much at the end of the second to last episode and at the beginning of the last episode, that I couldn't even produce any more XD. But that's what makes it good, right?
Was this review helpful to you?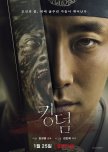 Kingdom
10 people found this review helpful
This is a tough one to rate. I am so used to the normal k-drama series where there is no second season. There is always a solid conclusion at the end of it's 16, 20, or whatever episode run. But here, you are waiting for what presumably looks like is going to be the show's biggest action scene yet, and then boom! ....Sorry, wait until next year. REALLY!
Ending aside, this show is a lot of fun. It's a blockbuster type of drama. While there is story and character around the monarchy, with it's lead character of the crown prince, the show isn't too concerned with character development and a deep storyline. In many ways it fits in the disaster film genre. It isn't so much about its characters as it is more about the epidemic surrounding them. Which I think is fine. It presents itself as an epic and violent action feature, and it succeeds at that. The acting is great. The effects are great. It's a fun one to watch for sure. But damn you for making us wait a year on that type of cliffhanger.
Was this review helpful to you?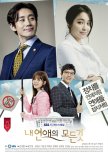 It seems to be typical for me that a lot of my favorite dramas end up being ones where the tv ratings aren't that good, and this is no exception.
My main reason for wanting to watch this was for Lee Min Jung, but I was really skeptical due to the political backdrop of the drama. I am someone who personally hates politics and everything about it. The first two episodes was kind of tough for me as it set the show up for that backdrop. After that though, it really was never a problem anymore. Mainly due to the characters being fun, and the romantic story being really good. Most dramas have your typical things that bug me and make me roll my eyes. I'm sick of drama characters that make stupid decisions and have characters that are so profoundly stupid that make you facepalm yourself at least a couple times every episode. This one had none of that for me, and thats what makes dramas like this extremely well written. That they can throw away those lame tv tropes of naive females. Yes, there may have been one instance or so of her questioning herself whether she really likes the person or not, in which I always find silly, but it was probably only once and it wasn't done in an annoying fashion. For the most part though, whenever I expect a scene to take a turn for the dumb, it surprises me by not doing so. It's a well put together drama, with not too much of your typical drama cliches. The only big one being the whole falling away from and then back together thing during the last episode, as I've seen that in just about every drama, but it wasn't enough to annoy me.
Overall I found the drama to be quite superb, very well handled and written. The characters were fun, sweet, and the cast was great. The romance of the story is very well handled and the two have great chemistry. Seriously, aren't you sick of all the dramas where they only kiss like once? Yeah, well they don't shy away from that nonsense here, as they make it feel like a real adult relationship....well at least without the xxx. It's just a sweet and romantic and fun drama.
Seriously, don't let the politics keep you away. You get used to it as it goes and it doesn't focus on it all that much. There may not be anything especially unique about this drama, but it doesn't need it as its just good as it is.
Was this review helpful to you?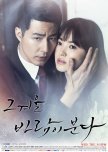 I actually didn't start watching this until it had finished airing. I didn't know what to expect, just simply knew it was popular. When I started watching, I was hooked as soon as I found out that the lead female was blind, and what interesting love story could unfold with this.
Really just a magnificent drama from beginning to end. Some people seem to have problems with the end. Seems some don't understand it, and I'm not sure why they don't, it's pretty straight forward.
There are usually tons of things that end up bugging me in dramas, but there was only one here and it came in the last episode. It's the decision Kim Bum's character makes in the end. It felt like a last minute tacked on thing just to give the drama it's last OMG moment. But even still with that, everything turns out fine in the end, so it's minor and it certainly didn't ruin it for me. Some people may think the ending was interpretable, but I don't think so at all.
Acting was absolutely fantastic. I was blown away by Song Hye Kyo's acting, she was so great. Zo In Sung too.
OST is also fantastic. Only 5 songs though, but can't stop listening to Winter Love by The One, such a powerful song.
All in all, a great drama. Great beginning, and great ending. Completed about 50 Kdramas now, and this one definitely enters my top 3.
Was this review helpful to you?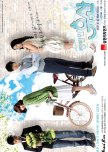 I'm torn between the 9 and 10. It's now amongst my top tier of favorite kdramas. I'd give it a 9.5, so I round up for this XD.
Let me just say out of the 60 kdramas I've watched thus far, this is the longest one at 28 episodes. I typically try to avoid anything over 20 episodes. It's why I pretty much don't watch American television anymore, because the shows never end. Even in some of the 20 episode dramas, it can drag a bit during the later episodes. And yet ironic, this being the longest one I've seen and I didn't feel like it dragged at all. Maybe I was just prepared for it, but it kept a good story, and solid subplots throughout, with well written and developing characters. Sure, a lot may look at this drama and say it has everything your typical kdrama has, but unlike most, it writes it in well. If I had one word to describe what Kdramas are typically about, I would say "misunderstandings". It's the foundation of pretty much every one. Of course this one is no different. However, I really didn't feel it was because of ignorance or stupidity (well, maybe except for the father). Sure, the ditsy mother and daughter combo can be irritating and they need absolutely everything spelled out for them, but they aren't amongst the main characters. Everyone who is really important in this drama actually seems to use their head most of the time, and when a misunderstanding frustrated me, there seemed to actually be legitimate reasoning behind it, unlike a lot of dramas where it is just straight up annoying naivety. It's well written and the cast is great.
I'm in love with Han Hyo Joo, XD and yes it is the reason I even watched this. She is fantastic as always. I'm a big fan of Lee Seung Gi as well, and he was great. The grandma is such a refreshing character too. By far the smartest character in the drama, when it's the parent and grandparent figures in most dramas that are usually the most hair pull worthy. But she is super likable and never does anything to frustrate. Ironically, as the character is supposed to be old fashioned, and yet she feels like the complete opposite most of the time. The villain of the story is great here too and I really couldn't believe how evil they were at times, and yet I've never felt so much sympathy toward a villain during final episodes. You always want their comeuppance, but here they brought me to tears.
Overall, just really great and never a dull moment. Definitely amongst my favorites.
As for the music. IDK, maybe I'm just burned out on drama osts, that nothing really stuck out to me. Or maybe I was always so interested in the show that I just didn't care. I usually like a lot of drama osts. But lets be honest, so many of them get made, that they are usually uninspired.
Was this review helpful to you?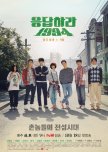 This was way over-hyped for me. That comes as part of the problem with waiting to watch it until it was over with. Seeing the numerous articles that sites put out about it, and the nonsense about how no one really knew who the husband would be till the last episode.
Most Kdramas have the two leads in which you already know from the beginning that they will end up together. With this one I didn't know who the male lead was going in, and maybe as per the drama there wasn't supposed to be one, as it's more about the ensemble. I've watched enough Kdramas though, to know that from the very beginning they skew it toward one relationship and thats how it would end up. The hype and the whole thing of keeping the husband a mystery really does piss me off when it turns out as predictable as every other Kdrama. I guess it was the hype that made me hope it would do something different, as I didn't have a problem with who it ended up being, but it was just super annoying in the way it played out. Reply 1997 wasn't much different, but maybe I didn't have a problem with that one because I already knew that Seo In Guk was the male lead, and it didn't prance around the idea of trying to fool us as much.
This drama was way over long too. It's a cable show, aren't they supposed to stick to the 45 minute or less format? I guess not. Many scenes went over far too long, with no added substance, including a final episode that felt nothing but that.
The acting was great though. Go Ara kind of bugged me at first, but she really settled into the role and owned it as did everyone else. The set of characters and their friendship is really the strongest thing the show had going for it, as well as the humor provided with those secondary characters.
What's up with forgetting about the son? The parents have a baby some episodes in. And some of the episodes and scenes were as if they forgot he even existed. Like all the times they eat at the table and he isn't even there. WTF? Seriously strange.
My recommendation going into this show is to spoil it for yourself. You might enjoy it more that way actually. Because like most Kdramas, its not as if you don't know who is going to end up together in the end anyways, right?
Was this review helpful to you?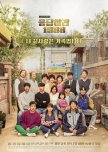 Ahhh the feels! I did not want this to end. One of my complaints with 1994 was actually that the episodes were too long and that it just didn't have enough content to fill that time. Like there were episodes where they were at the dinner table for so long and it just dragged. That was understandable to happen since it focused on just one household. 1988 fixes that brilliantly, as it focuses on multiple households. Sure, characters fall in love, but this show was more about family and friendship. It's written so brilliantly and authentic that it never once falls into any drama cliches. It's just an absolute joy to watch. Every character is likable in their own way, and if I wasn't laughing out loud, then there was probably a tear coming down my face. This show filled me with emotions and just never let go.
In comparison I did really like 1997, but was not a fan of 1994. In either regard this one passed them both in spades for me. Even though I had it spoiled for me who the husband was before I started watching, it didn't take away from it at all. I compliment the writer for being much more progressive in that manner. 1997 it was obvious who the husband was. 1994 was less obvious, but they still heavily skewed it toward who it was. This one didn't feel obvious at all until the later episodes, and they even skewed it away.
The writer said that they wanted the audience to focus more on the family/friends aspect rather than the whole guess the husband thing, and that makes sense given the last episode doesn't give much focus to it. Which I am fine with, even though it's a slight disappointment that we at least didn't get a scene of them telling their families about their relationship, and would like to have seen the overall reaction from everyone. Oh well, doesn't take away enough for me to lower my score on this, as I just completely fell in love with this show. This show practically portrays every theme you can think of when it comes to family and friendship, and does so in such moving ways.
As for the acting, everyone was great. Hyeri did a fantastic job, along with everyone else. I don't have a single complaint about any of them.
This is my 92nd completed K-drama, and only my second perfect 10 score. It will definitely be hard for me to stop thinking about this one for a while.
Was this review helpful to you?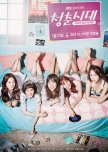 I was totally surprised by how good this was. Looking at the director and writer, I personally don't think either has done any standout work. Usually with dramas, the writer is a good clue if it will be good or not, and her last drama (Wild Romance) was nothing special. This on the other hand felt completely different, and had the type of smart writing that I would attribute to some of the most well written dramas like the Reply series.
I completely fell in love with each of these girls. They were all unique and interesting. And even as a guy, I find them all very relatable. While of course there are still extremes, like multiple characters having dark pasts coming back to haunt them (as well as a psycho ex), it still never fell into cliches or silly situations that we are so used to in most dramas. It told it's story with care, with mostly relying on the girls' relationship with each other to push the story further, rather than throwing extreme situations or crazy plot twists at them. They had such great chemistry with each other that you really felt that they were roommates. They were close and friendly, yet also awkward and weary of each other, and that felt real.
I did not want it to end. Twelve episodes was not enough. The way it ended didn't even feel like it should have ended there. They could come out with another episode now, and it wouldn't even feel like a new season, just a proper continuation. I really hope there is another season, but that is a rare thing in K-dramaland, so I won't get my hopes up.
Was this review helpful to you?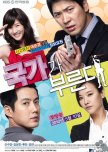 Difficult to really like this drama. There are some definite good things about it, but there is a lot of bad too. I took a quick look through all the dramas I've watched (around 70) and I can't think of one where I really wanted the lead female and secondary male to end up together, because that's not how you should feel about a drama, since the leads always end up together (at least everyone I've seen). It's one thing to like a secondary lead, but it just makes the show fundamentally flawed when he (or she depending on the drama) is more likable than the lead and shows more chemistry with the lead female than our leading man does with her.
Kim Sang-kyung just feels miscast here. He doesn't seem to suit the role to me. My all time favorite Korean movie is 'Memories of Murder' and he is great in that. I've seen him in a couple other movies too, and maybe I shouldn't be so quick to judge since this is the only drama I've watched him in, but I think there are actors more suited for movies, while there are those more suited for tv shows/dramas, and to me he is much more suited for films. He was awkward here, had zero chemistry with Lee Soo-kyung, and even had moments of overacting.
Lee Soo-kyung on the other hand was fantastic. She was super funny and charismatic. It's funny how despicable she is near the start, and yet she changes her character throughout the drama so smoothly, that it doesn't even click till the end how effortlessly and natural she made it seem. That's how good she was.
Ryu Jin was super charming throughout the drama. Even as a straight male, I couldn't help but fall for the guy, ha ha. He was hilarious, and pitiful to the end. I just really don't get what they did with the roles here. So many of the interactions with Lee Soo-kyung's character is often what you would see between the two leads in many other dramas. I usually always find the role of secondary male lead to either be really annoying or even hate with a strong passion (Goong, grrr I had to put a sock in my mouth when watching that show), but that's a strength of the story. It's what a drama is supposed to do, so you feel more of a connection with the leads, but this one pulled the opposite and I just don't get it. And the ending is really quite frustrating for his character, as it seems unjustified.
Horan did quite a good job here for being her only real acting role she has ever had. I wonder why she never took on roles again. Big Clazziquai fan and she is partly the reason I took on this drama. Her character is grating at times, like it should be, that's her job. A little quirky and cheesy in a couple scenes, but nothing big. Overall, I definitely give her a thumbs up for doing quite well in the role.
The supporting characters are fun too, especially the old guys. It's definitely a funny drama no doubt. Some pretty good witty lines here and there too. The story and many scenes have their stupidity flaws, but that's typical for the comedic type dramas.
Overall, worth it for the comedy and interactions especially of Lee Soo-kyung and Ryu Jin, but the roles are flawed when it comes to the fundamentals of good kdrama. I strolled through the last episode not really caring and just wanting it to end, because I knew how it would end and I was setup for disappointment a good midway through this drama.
Was this review helpful to you?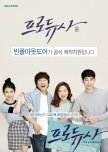 This review may contain spoilers
This is a very refreshing drama. It's not only different in it's approach, but also in how it's story unfolds. It's smartly written. It doesn't get itself wrapped up in drama cliches, or at least none that I found frustrating or ridiculous. I mean, there is the whole thing with how dense Gong Hyo Jin's character is and that is a frustrating character in any drama, but instead of treating that dense character as normal like most dramas do, this drama makes fun of her for it. So they certainly save themselves on that.
The hard part about this drama is that I am so used to the typical K-drama format, that I expected the same outcome here. The thing is, I didn't want that same typical outcome, so it made it frustrating to watch. But since it didn't end that way, it's kind of an all is forgiven situation.
The most compelling part of this drama for me was Cindy. With the other characters it was simply just the typical K-drama relationship problems, or the trouble of getting better ratings, but with Cindy, I just felt completely sad for her. She had nothing in her life except for fame and it was heartbreaking. Honestly the fact that she was still stuck up and self centered at times further strengthened her character because it showed how it was part of her barrier that she would put on herself as well as just being so alone that it made sense with her. The fact that she goes through what she does and still ends a strong individual at the end showed she was the strongest character in this drama. IU does such a great job at fleshing out her character. She was fantastic.
From a pure acting standpoint, Kim Soo Hyun is easily the strongest. In My Love From the Stars, he was super suave, and he's a guy at the top of his game. But this show is why he is a top actor. I completely forgot that previous image and completely bought him as a bumbling dork here. Everything from his demeanor to the times he pulls off an impression, he owns it. Can't say I fully liked his character at all times, but he does a great job with it regardless.
Gong Hyo Jin and Cha Tae Hyun are both great as usual. I've always enjoyed them, and they continue to show why they are top class actors.
Kim Jong Kook was certainly a revelation. For being his first role, he provided some great comic relief and he does a much better job than I expected him too. All the way around the cast was great.
I know, don't post spoilers, but I'm not one to engage in comment sections or converse with my fellow drama fans, so this is basically my one outlet to get whatever I want to talk about out. So don't read this next paragraph if you haven't watched the show.
Our four leads are all big stars, but if you had to narrow the show down to two leads, most would probably say it's Kim Soo Hyun and Gong Hyo Jin. The drama seems to focus on their blossoming relationship the most. So, if this were any other drama, the two of them would end up together. I was expecting that, because that's the typical outcome. So because of that, the show was a bit frustrating to watch because I didn't want them to. They had great chemistry as a senior producer and her junior colleague, but never in a romantic fashion. So I just want to thank the writers of this drama for being brave in doing something that at least to me felt out of the norm by not having them end up together. So many dramas are about one character having feelings for another, and then that person ends up liking them back, but the truth is most one sided loves don't end that way. So while I was shipping Seung Chan and Cindy, I'm still glad they didn't end up together romantically either. Maybe you could of said the same thing about Ye Jin and Jun Mo, but that never felt like a one sided love, but always that he was just holding back.
I hope to see more dramas like this in the future. While I don't really watch American dramas, I at least feel they are constantly trying to break the mold and be different. K-dramas on the other hand are a lot slower in that regard. So many of them follow the same mold, and it's probably why so many of us get hooked on them, maybe because we like that about them. But at the same time we need to have those that progress more too. Not just in how a drama might have a different unexpected outcome for it's story, but also in it's format. The way they tried something new here by having the characters talk to the camera. It made it unique and something different for a K-drama, and I liked it.
Was this review helpful to you?