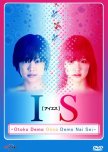 IS - Otoko Demo Onna Demo Nai Sei, is a good eye-opening show for me. I have know about IS for a few years now, but I did not really know the details that the show informed the viewers of. The plot was nicely done; there was lots of suspense between characters and overarching situations. The smaller stories were interesting too. I cried a few times thanks to the onions being cut next to my face constantly. However, this is not some sob story ending (although I like those once in awhile).
Was this review helpful to you?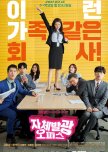 Radiant Office was a refreshing pickup just in time for the warmer weather. This drama was not too heavy on their romance label (I see you there…). I mean there was more romance between the supporting characters than the main lead couple—some people probably were expecting different I'm sure (I was one…). But at the same time, the story was solid despite the lack of romance fluff. I liked the trio's progression throughout the drama, would have liked to see more of Kang Ho's though. The main couple were like a bland yet stimulating side dish when they were meant to be the main dish. I feel like the drama ended too soon, or the stories for the characters weren't concise enough for 16 episodes. Maybe they could have cut out some of the filler to make it work better.
Anyways I rated it a 9.5 even though I mentioned some not so nice things. This drama does do a good job of making you think about the human condition when it comes to employment and careers. All the stress, responsibility and suffering that goes along with being successful in what you do.
I loved the drama for that aspect. There were moments of tears, sniffles, laughter, joy and happiness sprinkled throughout the story. But the overwhelming emotion I felt was rooting and cheering with the underdog and wanting them to get their big slice of pie in the sky—so to speak.
Was this review helpful to you?