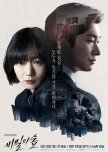 Stranger
71 people found this review helpful
This is quite simply one of the best dramas ever made. It hits the trifecta of great writing, great acting and great directing with astonishing aplomb.
If you want to watch a show that manages to take a single case and from that moment on weave through a web of tangled relationships and complicated motivations without dropping the thread once, watch this drama.
If you want to watch a show where two people have instant chemistry that isn't romantic but still sparks because they just get each other and are better for it, watch this show. The two main characters have such a satisfying rapport that doesn't need to be romantic.
That doesn't mean that other characters fall short mind you, and it's so amazing to see the arcs of the other characters, the fact that they even get them elevates this drama to the upper echelon of dramas alone.
The fact that this is this writer's first drama is astounding and I can't wait for their next project, although this one set the bar insanely high. The fact that the tension through out this drama didn't waver once and that everything concluded so satisfyingly is an amazing feat unto itself.
I might add more later, but for now this is easily one of the easiest recommendations to make. If you like a insanely well made drama about crime and mystery, drop everything and watch this. And even if those are not your jam, give this a go, I'm sure you won't regret this.
Was this review helpful to you?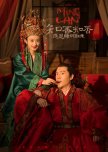 The Story Of Ming Lan is in the end not just a story about Ming Lan, but about her family, her friends, and the world she inhabits. And what a world it is. There is a rare drama that is able to paint so many characters so vividly and so carefully that you feel like you get to know all of them.
There is a care to the staging of each shot that I miss in many dramas, but most especially historical ones with their sumptuous costumes and often heightened palace drama and I am glad to have found it here. For once you can tell that someone took great care to tell a story not only through dialogue but also through the power of the visual medium.
This is enhanced by the across the board fantastic acting of every main and side-character. It truly felt like these characters lived the life they were protraying and that each character had their own motivations and goals, completely separate from the titular main character and her goals.
Even, or maybe especially the main antagonists (possibly with the exception of Manniang, I still have to think about how I feel about her) were all intelligent, crafty and worthy foes for our main characters.
It also helps there is a multitude of great female characters in this, so many complicated women who desired power, fought for their place in this world by all kinds of means, some who truly just were good and dependable, some who were weak and easily manipulated, but not evil at heart.
That is one thing I will definitely take away from this drama, an appreciation to all the varied and interesting female characters who had their own journey in this story, who got the opportunity to learn and grow, or return to their roots.
I was very appreciative of the fact that the actors could use their own voices, which is not to disparage the Chinese Voice Actors, but the actors being able to fully use their bodies to act really came across, especially from the Qin Stepmother. She was a tour de fource and a half and I tip my hat to her.
Lastly I would say that this is not a drama that will be for everyone, the pacing ebbs and flows at times and timejumps can be a bit disorienting, sometimes very slow and then suddenly a lot happens and we move on without getting much time to digest, but I think overall this show more than delivered on what it promised to be at the beginning: a sojourn through a young woman's life from her early childhood to her adulthood as she navigates her world around her and all the challenges that come with that.
It's not a great sweeping romance, nor is it a heartpounding thriller, but that doesnt mean it can't deliver on these aspects, they just arent the focus.
If you're looking for something gorgeous, intricate and don't mind a slow pace at times I would heartily recommend this to any drama watcher!
Was this review helpful to you?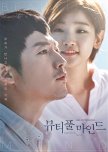 Beautiful Mind is a gem of a show, that was sadly underrated by viewers in SK and thus ended up being cut by 2 episodes, which showed, but the writer managed to pull most plot lines together in ways that worked.
It is about a character who literally is incapable of empathising with others, which sounds like many drama heroes who just need a girl to open up their heart, and nominally this drama works the same, but the way it is done is so refreshingly different that it feels interesting and actually worthwile. It is also about the question of what makes us monsters and who really is a monster when it comes down to it. It is also the rare medical drama whose science is not completely out of the realm of possibility and the attention to detail by the writing and the set design plus the fact that the medical cases are used to deepen our understanding of the characters and further their journey makes it stand out even more.
Led by Jang Hyuk, who truly delivered a standout performance, the whole cast is fantastic. Almost every character gets a moment to shine, or grow and it was a delight to watch Jang Hyuk's character interact with everyone else. It felt like he really elevated everyone's performance even more.
Of course I'd be remiss not to mention the love-story, and Jang Hyuk and Park So Dam had a delightfully easy chemistry, which wasn't exactly sizzling but that would not have worked with these characters anyway. And while the initial episodes were a bit rough on Park So Dam's character, once that got smoothed out, she became one of my favourite female characters I've seen this year, able to see Jang Hyuk's character and connect with him in ways no other character did or could before and Park So Dam played her with a sparkling brightness and inherent steadfastedness that it was easy to see why Jang Hyuk's character was drawn to her.
The other big relationship that needs to be mentioned is between that of Lee Young Oh (Jang Hyuk) and his father, portrayed by Heo Joon Ho. Their scenes were always crackling with tension and the two of them had such a complicated relationship and Heo Joon Ho really played his character in an understated way, that gave every look and every movement so much meaning that it was a joy to watch and when the two of them were together even more so.
All in all a great drama that can't be quite perfect due to the slightly rough beginning and the shortening of the number of episodes and thus some plotlines being dropped out of necessity, but nothing that I greatly missed.
Was this review helpful to you?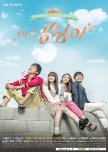 Beautiful Gong Shim started off as a delightfully quirky rom-com, with a winning main character in Gong Shim, who was not afraid to speak her mind, but also had dreams and aspirations for her life, wanting to learn Italian and become an artist and was working towards making those dreams a reality, her unsupportive family be damned.
She dealt with the stress-induced hairloss by wearing her signature wig, conjoured up hilarious scenarios in her head, but never seemed to lose sight of what made her great.
Add to that a truly oddball main character in Ahn Dan Tae, who looked like a sort of hobo, but was actually a human rights lawyer after a stint in prison, wonderfully played by Namgoong Min whose facial gymnastics are a true highlight and a second lead in Sook Jun Soo whose bromance with ADT was a sight to behold as they never really fought over Gong Shim but both were enchanted by her character and wanted to help her because of it, plus some great humour and fluffy chemistry and you have a winning combination of characters and a good set up for a drama.
Gong Shim's family played the necessary foil to Gong Shim, especially her odious sister Gong Mi, and Jun Soo's family had a missing heir-secret that could be used to fill out the plot.
So where did it go wrong? How come my rating for this is so low?
Well, sadly as the story progressed Gong Shim and her dreams and aspirations fell further and further into the background. Ahn Dan Tae seemingly completely took over and missing heir storyline derailed the quirky, funny rom-com into another chaebol-inheritance-family-drama. Plot threads were pretty unceremoniously dropped and a drama where the name of the main character is in the title was no longer about the main character at all, suddenly she was the third lead instead of the first.
This is not due to Minah's acting, she was perfectly fine and her Gong Shim is a character I will continue to like, but it seems decisions were made to make the chaebol-inheritance plot the most important.
Plus the drama broke up the bromance for too long, the humour faded away and Gong Shim made some really weird choices that put her in danger and turned her into another brainless heroine. I want characters to make at least somewhat logical choices, so I can understand if not empathise.
EDIT: ADT also makes some questionable choices later on that I don't understand which soured me on the pairing as well.
Ah well, put BGS into the 'Meh'-bin for me.
Was this review helpful to you?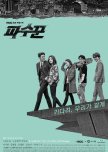 If you're like me and love kickass ladies getting their action on, you will love this drama. If in addition to that you also like twisty revenge plots you're in for a hell of a treat.
The plot is fairly basic when it comes down to it, but the writing is tight enough that you don't feel bored or as if characters shouldn't act like this because no human acts like that. Since this involves police work I have to say it's the typical tv approach to police work that doesn't seem realistic or ethical in the slightest, but the characters and actors are compelling enough to make it work.
Lee Shi Young and Kim Young Kwang were fantastic as the two leads, you really feel for their pain and desire to get the justice that was denied them before. Kim Young Kwang especially stands out as playing someone who has to be slimy and borderline evil to reach his goals but we are given more than enough time to still be able to sympathise.
Key and Kim Seul Gi are the two bright lights in this, providing badly needed levity and cuteness to balance out the dark overtones the plot could drown in.
Solomon Park is another standout for reasons you will see very quickly, so props to him and I hope to see him in more now.
The writing and directing/editing is tight for the most part, but I did get tired of the constant flashbacks, recontextualising a scene we had already seen. If it had happened a couple of times it would have been fine, but it felt overused, especially at the end and I felt jerked around as a viewer, because although it kept the plot from getting easily predictable it also always pulled the rug from under me because every assumption I made as a viewer was wrong because I was only given half the information while the characters had more.
I don't mind the way the show ended but it felt like there were a couple of things the show didn't answer and there was definite sequel bait in the last episode that feels wrong if we're not getting a second season.
The action itself was great though and there is a lot of that and Lee Shi Young was really committed to this role which demanded a lot of physical work from her so kudos for that.
The music was okay, nothing stands out particularly, but on the other hand they didn't overuse their theme songs like so many other shows did or do (*cough*Healer*cough*).
All in all a very good show with a few flaws that keep me from giving it an even higher score.
Was this review helpful to you?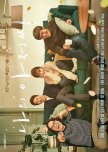 My Mister was a surprise on almost every level, poignant, beautiful and most important of all life-affirming.
Coming from the writer of Oh Hae Young Again, I personally had not a lot of expectations, since that drama was not to my taste at all, but I decided to check it out because I have loved the director's and actors' previous work and wanted to at least give this a chance.
And immediately I was blown away by the acting and cinematography. It took me a bit longer to appreciate the writing due to my apprehensions, but even those were quickly laid to rest.
The strength of a Slice of Life story like this is in its characters and their emotional journey and this show gave us that and much more. Lee Ji An truly is one of the most unique main characters in recent memory. Her struggles are not unfamiliar to the regular drama watchers, but the way these struggles weigh on her and how she deals with them is not something you often see in dramas and IU portrays her magnificiently and I don't think there are any actresses who could have done this any better.
Lee SunKyun for Park Dong Hoon was perfect casting, since LSK has always been an actor who excels at making small facial expressions have so much meaning and it comes to the forefront here, because Park Dong Hoon is a character who internalises most of his issues and without someone capable of showing that this show would have been much lessened.
Too often in shows are side characters paperthin charicatures who only exist to serve plot advancement and thus make the show feel hollow and insular with the world being reduced only to protagonist and antagonists and maybe a few family members and I am glad that the show does not go this route. While not every character in this show has a plotline the world still feels lived in filled with people who have their own struggles and issues and friendships and families.
This show reminds you that it is important to have a support network, but that you can find this support in the most unexpected places and that it doesn't matter what age you are, you always need someone to be there for you, who will see you for who you are and accept you anyway.
This show is extremely highly recommended and should be on most (if not all) best of lists of 2018 for the year. It certainly is in mine.
Was this review helpful to you?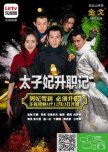 If I had to summarise this drama in a word I would say: Hysterical(ly funny).
Our intrepid hero falls into a pool to escape the clutches of his 3 angry (ex?)girlfriends and upon hitting his head wakes up in the body of the unloved wife of the crown prince. From then on shenanigans ensue.
This drama is low-budget to a degree that is funny in and of itself, because the drama embraces this fact and plays it camp. This doesn't mean it looks ugly, I actually think the camera work and lighting are really well done, but the costumes and locations are practically neon coloured.
The main draw for this drama is its actress, with Crystal Zhang effortlessly making you root for Zhang Peng Peng even if he's still kind of a douche in the beginning. Peter Shang doesn't have quite as much to do acting wise, which was probably the best solution since he is a bit limited when it comes to emoting, but he and Crystal have enough chemistry to make their eventual relationship believable.
The plot features the usual clichés for palace dramas, even if concubines stabbing each other in the backs don't play as much of a role this time, nor do eunuchs manipulating everything which is also a nice change. Mostly it's about Zhang Peng Peng navigating this new world, new body and new status, usually with hilarious results.
The side characters are also very memorable even if they don't get to have too much depth, but for a drama whose episodes are usually only between 20-30 minutes long there is not much time to delve too deep into the other characters.
EDIT: omg how could I forget, the most IMPORTANT costar: the wind machine. Honestly that thing was doing WORK on this show and it made great scenes even better. Windmachine MVP tbh.
Was this review helpful to you?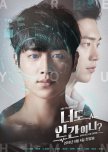 What a great little show about the nature of humanity. Did it stretch credulity? Sure, but man it did its story with a lot of heart and growth and sometimes that's all that you need.
In fact, for once I would have wished that this drama had more episodes/another season because there are so many things that this show could explore but in the end it was always about a perfect robot learning about his own agenda and place in the world and widening the scope would probably detract too much from what we really care about.
I enjoyed the fact that even characters that usually don't grow (like Ye Na) really changed across the drama and while I wish the resolution would have been a bit different I can see why they did it this way. The villains though were sadly not the strongest part, sometimes (or often) drifting into almost cartoonish categories, but they don't drag down the story and while their send off isn't entirely satisfying it at least seems like a somewhat natural conclusion.
All in all a great show that I will probably rewatch, especially because it gave Seo Kang Joon the room to showcase his abilities, and showcase them he did. He wasn't quite Tatiana Maslany, but who is, and he certainly elevated the material given to him, which is not something I thought he would be able to do when I started this show.
Was this review helpful to you?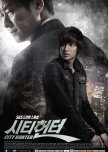 The drama in which I discovered Lee Min Ho and man do I not regret watching this one bit, in fact I've seen it multiple times now.
The action was phenomenal and LMH played his character with such intensity and heart and PMY was a worthy sidekick to him. I really liked that she was more than capable of handling her own, that she could kick ass with the best of them and that their connection was so genuine.
This had the right blend of romance, action, suspense and drama to keep me hooked all the way through.
The only reason I can't give it 10/10 is the fact that some story lines are not as strong and the romance ends on a rather flat note that I wish a second season could have explored.
Was this review helpful to you?