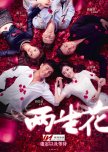 This drama... wow.
- So, let's start off with the storyline of this whole thing. I liked the idea that the writers were trying to get at, but they might have tried a little too hard to pull the rug from underneath me. If you enjoy plot twists, then this is a drama worth watching.
-The actors & actress really did it for me this time around; the characters were well played and they seemed able to achieve what the writers were aiming for. The problem was that I felt very little chemistry between the 2 main characters... it's hard to explain, but in the scenes with these 2, I just saw them more as good friends.
-The music, I think, really added the appropriate atmosphere to the scenes and are good songs alone.
-Would I rewatch this drama? The answer most likely is no. I tend not to rewatch long dramas like these just because I feel like once is enough to understand the story and move on.
Decent drama, and worth watching I would say.
Was this review helpful to you?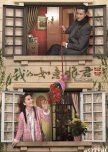 Let's start this off by saying that this drama took me on a roller-coster ride that I didn't except to be on.
1. The story
So... the plot of this drama was clique. The whole childhood friends falling in love, but... I love dramas like that. It's simplistic in the way that we know who will end up together, and there's less frustration with the second lead syndrome deal.
Aside from those things, the complications get a little cringe worthy because of the situations that come up that could have been avoided... but that's how dramas are, so I can't really complain.
2. The acting/cast
Nikki and Raymond seemed like an unlikely match, which kinda proved to be true because of the more intimate scenes were not smooth like butter. It looked slightly awkward for them to be anything more than friends to be honest. I feel like Nikki was acceptable in playing her part at work, but not as a lover. Raymond is Raymond, so you know he did a nice job portraying the character of bad-guy with a heartbreaking backstory.
3. The music
I mean, I enjoyed it.
4. Rewatch value
I would maybe rewatch it... but most likely not just because this is one of those dramas that is good enough to watch just once. It leaves a deeper impression.
5. Overall
It was a tear-jerking drama, yes, so if you want a drama to get you all in the feels and sobs then this is the one.
Was this review helpful to you?