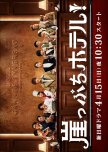 I love Japanese dramas for its quirky stories and this is definitely one of them. All the characters are nice and never fail to put a smile on your face. Just like most Japanese dramas it has more of a laid back feel which is why it is nice to watch after a long day. The story is not very special but it is executed well. The ending would make a few unhappy but when I think about it, the ending suited the flow of this drama. I would recommend people to watch it for the cute characters and sweet story
Was this review helpful to you?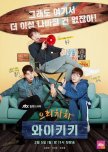 It has an amazing cast, awesome script and is packed with tons of humor. I was laughing out loud from the first episode itself and throughout my time watching this series, I've gotten weird looks from people around me as I laughed like a maniac. Its far from the usual dramatic romance dramas (which is very much appreciated) and is a great break from daily life. I am sure I will turn back to this and rewatch it when I'm going through hard days. Honestly the drama will speak for itself so all I am left with are four words: BEST COMEDY DRAMA EVER
Was this review helpful to you?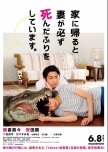 Despite its absurd title, this movie delivers some deep thoughts about the idea of marraige. Just like most Japanese productions, it's simple characters help set a realistic tone that makes the audience relate to what is happening and there are several scenes that leave you with a big idiotic smile. It is a cute story that shares what marriage truly means while leaving the viewer to contemplate about what is actually required to make the relationship between two people last . This sweet story is best to watch on a boring day and I definitely recommend it to whoever is contemplating about watching it.
Was this review helpful to you?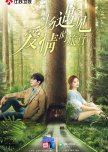 I unexpectedly stumbled upon this drama on YouTube and I became hooked right after the first episode. It's a fun drama about a group of young people traveling as they encounter several situations along the way due to the female lead(saying more would give away the plot). All the actors do a good job and the story balances romance, comedy and action along with a dash of mystery. The whole concept of the drama makes you feel like you are part of the group on their journey and that really gives the drama an overall soothing and fresh vibe. Also, Samuel sang one of the songs in the ost, which is extremely good and fits in well with the feel of this drama. I'd say to give this a go as it's a well rounded drama which is worth watching.
Was this review helpful to you?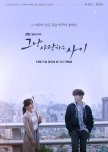 This was a very different drama compared to the usual rich guy-poor girl tropes and I think that explains one of the main reason that i loved this drama. This whole feel and vibes of this drama was intriguing and grabbed my attention from episode 1. The actors were superb in their roles and the main leads just nailed-I couldn't stop smiling during their cute scenes :) I do wish that the story would have been more unpredictable though and had a little bit of a faster pace. Overall, this drama was great and I would definitely recommend everyone to watch it
Was this review helpful to you?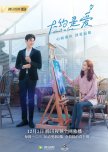 It's a cute, fluffy and sweet drama and something that would best suit a rainy day. Of course there is the whole cliche rich, cold male lead and poor, hard working female lead but the chemistry between them is really cute to watch. One of the best parts of this series is the friendship between the three main girls and how they all come together despite their different personalities. The supporting cast also have a good storyline and you will end up shipping all the side couples as well. For those considering to watch this drama, I'd say to give it a go as despite its cliches, it is still a pretty nice drama with adorable characters.
Was this review helpful to you?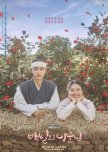 "Do you like falling snow or cherry blossoms?" Well, I love both just like I loved this drama. It's a sweet plot with a good blend of comedy, romance, history and action. I was hooked from episode one and continued to love it until the end. The acting was spot on and I'm only becoming a bigger fan of D.O. as time passses by due to his spectacular performance. The chemistry between the leads and the whole cast made the drama interesting and fun to watch as well. Delivery of beautiful cinematography was a bonus. This drama is a whole package and I'll definitely come back and re watch it to relive all the amazing feelings that it delivered. I'll recommend it to everyone wanting a well-balanced fun watch.
Was this review helpful to you?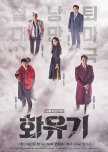 This drama was a roller coaster ride. I watched this when it was still ongoing and I was hooked from the first episode. loved all the characters and the cast was just PERFECT. The main leads were cute together and it was great seeing Lee Seung Gi back in action after a long time. I feel that it started out great but the last few episodes felt a little lacking for me. I loved the ost especially the song when I saw you. Personally, I didn't really love the ending of it but when I gave it another thought I realized that the ending kind of suited the story considering most of the characters were immortal. This drama was a good escape from reality and it was fun having to tune in to this show every week. Overall, this drama may not be everyone's cup of tea and may be lacking in a certain areas but it sure is interesting and captured my heart in its own special way with its humor and lively characters.
Was this review helpful to you?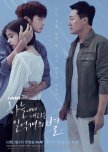 I watched the Japanese version a long time back and when I heard about the Korean one I thought that I'd only watch a few episodes here and there as I was curious about the ending but when I watched the first episode I was intrigued by the eerie vibe of the drama and started to religiously tune in every week. All the actors fit perfectly in their roles and the plot never felt like it was dragging or boring as it never stopped intriguing the audience. This drama was amazing in terms of cinematography and acting along with the plot that wasn't completely far off from the original. Both the Korean and Japanese versions have their own charms and what I'd want to say is that this drama is worth the watch and it will definitely draw you in with its strong plot, characters and beautiful cinematography.
Was this review helpful to you?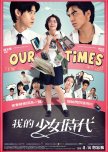 This was just adorable. The way the story flowed and the amazing execution of each character by the actors made this movie stand out despite having a simple plot. I think one of the best things that the movie does best is perfectly deliver the warm feelings of first love and make the audience feel nostalgic. Throughout the movie my emotions were swayed by the flow of the story and I was smiling like an idiot during the end. This movie is perfect for a boring day and is sure to fill you with a warm tingly feeling.
Was this review helpful to you?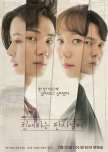 Following the trend of 2018, came along another law drama which was Your Honor. I must say that this drama was quite a good package of action, law comedy and romance. The actors did quite well in their roles and it was a great show to tune in to every week. The drama started off on the right foot however, the ending seemed very rushed and it felt like there was potential for a better way to tie all the loose knots. I mostly enjoyed the drama but was only disappointed by the way it abruptly reached its resolution. Overall, it's quite a fun watch for all the law and romance drama lovers.
Was this review helpful to you?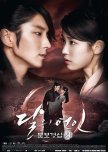 Even though I watched it a long time back, this is still a memorable drama for me as it was my first kdrama (thanks to this I ventured onto watching so many more wonderful ones). Lee Joon gi nailed the role and all other characters had great chemistry with each other which made it pleasant to watch it. Every time I watched an episode, I was transported to another universe and it was absolutely refreshing. The story was good and although I did feel it dragged a little towards the last few episodes, the ending made me tear up. I would definitely recommend everyone to watch this drama and be prepared to be snatched away from real life as this drama will surely take you to a whole new world.
Was this review helpful to you?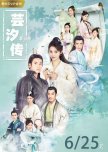 I was in awe when I watched the first episode and I was completely hooked by the second. Legend of Yun Xi was really enjoyable and the amazing cast was a cherry on top. The main leads were adorable together and the story was quite interesting as well; the sad part was the ending which I guess was inevitable and you should prepare yourself for it. The story didn't drag for the most part, and will not disappoint. The ost of this drama was a plus point and really suited the mood and story. To conclude I'd like to say that this drama is wonderful and will surely capture your heart.
Was this review helpful to you?