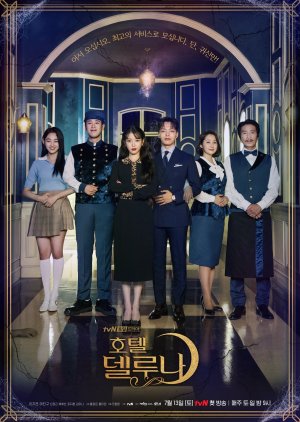 This review may contain spoilers
STORY: The overall story wasn't really original. It's about afterlife, reincarnation, deities and supernatural. Which is not lacking in the Korean drama world which is the reason why I am giving an 8/10 for the plot. It also not a lighthearted drama because I cried my heart out especially on the last 2-3 episodes, so if you are looking for a feel good drama this is not for you.
ACTING/CAST: I should be honest, one of the biggest reason I wanted to watch this drama was mainly because of IU. However, I loved PO and Mina in it. Mina is really pretty. Also, Yeo Jin Goo was an eye candy. I might as well say that Yeo Jin Goo's acting is 100/100. I can really feel the emotions coming from him it made my heart ache together with him.
MUSIC: The best part of this drama is the music. Hands down! 10/10. Constant replay on my list. Gummy, Taeyon, Punch, Monday Kiz you name it!
REWATCH VALUE: As I mentioned, this is not a feel good drama. If you wanted to watch something happy this is not for you. For me, I don't really rewatch sad ending drama that often. All I can think of now if I see IU is that there is a probability it will have a sad ending. Like Scarlet Heart all over again.
OVERALL: 9/10 - I think overall this is a good drama. The storyline is not perfect but I had fun watching this along the way until the end. I am currently having a syndrome for finishing this drama. Like, I don't know what to do next anymore.
Was this review helpful to you?