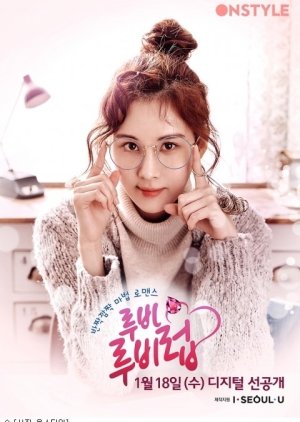 This review may contain spoilers
It's only 5 episodes long at about 15 minutes a piece, so there's obviously not enough time to really flesh out the story, and it's not really meant to be a full drama experience anyway, but there are some themes I would love to see expounded upon. We got a small glimpse into Ruby's youth and the bullying she received, which I think was my favorite moment from the entire mini-drama, as it really gave you a sense of why she is the way she is. The song choice was particularly affecting in that moment. I quite enjoyed the idea of her being a jewelry designer and watching her come up with designs then executing them herself, and honestly, I could have watched tons more of it. The writers turned jewelry making into a deeply emotional experience. I quite like how they engineered things in the final episode so that Ruby was forced to go out into the world and be herself. The writers understood that it was important for her to do it herself, as Ruby, not as Ruby with a magic ring. It would have been even better to see her slowly trying, in between uses of the ring, to muster up the courage to go outside and face the world on her own two feet. Would have really added to the emotional impact of her being forced out into the open once and for all. And I don't usually respond to the music in drama's, but this one had a particularly good soundtrack that hit a lot of the important emotional beats.

Basically what I'm saying is, this would make a great full-length drama. There's so much to mine from this story. But at the end of the day, even though there's only so much that can be done in 15 minutes per episode, I think they did a good job of presenting the story and making it engaging and sweet. It was a nice little experience.

Was this review helpful to you?