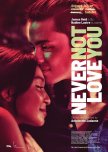 Career or us? A story about taking risks whether to choose their love for each other or their careers. An imperfectly perfect story about lovers.
The story focuses on the main characters. I love how the silent smiles and stares when they're together, makes me want to get my own boyfie and cuddle with him forever.
Although, I felt something is missing because it had a fast opening. I understand since it is a movie. Very simple but it has a lot of message about relationships. Cinematography was on point. Music is very relaxing. Characters are way too golden. I enjoyed it.
So far, this is the best JaDine movie. I'm looking forward for more~
I suggest to watch this during a cold rainy night and chilling with your puppy. It moved me to tears so bring tissues too!
Was this review helpful to you?
Jenius
2 people found this review helpful
At first, I was really hesitant to watch this because it doesn't have much viewers. But as I go watch it, it was really good. A touch of mystery and wit in one drama.
The story is all about the guy can predict your death with the help of mathematical equations in which I don't get because I'm not as genius as he is. It was kind of hard to understand the plot. But still, I binge-watch it. Also, the number of episodes... such a shame because I hope they did make more episodes. It was enthralling every episode you watch but... there were some holes they forgot to put some cover.
The acting is superb! I really liked the leads. The heroine is funny and she is friends with the guy for like... ever since they were young. The guy, a cutie but he's all-alone and his only friend is the girl. His face is still handsome even though he has a scar. I really liked their scenes together. They're the opposites-attract-tandem. The butler too is very funny, and I wanted more scenes of him.
(I really thought when I haven't watched this yet, he is dead after leaving a mark on his face. LOL!)
It needs a season two. Though, I'm fine with the ending... it's just that I felt it's rushed and all. Still, it's a good drama. It's not really a deep mystery but it will be worth it for a long weekend.
Edit: It has season two!
Was this review helpful to you?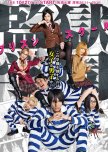 I happened to pass by this perverted drama with a little spice of comedy. I was looking forward for a budding romance on the president and the convict, but... sadly nope.
This is a manga adapted into a live action and anime.
A funny drama with a mix of naughty stuff and I'm not used to watch those kind of things. The story made me laugh at every episode. But sometimes, during the some Ecchi parts and scenes with beating and stuff, I can't really help but skip it. My eyes are still that innocent, senpai~
Their acting is good! I love how cute Taishi is here~ Watched and stayed because of him. I wonder how they manage to pull off those scenes because I swear it's way too hilarious and sometimes kind of ya know dat stuff
Hopefully they make a season two of this because I really wanted to see the Underground Student Council *spoils* and what the boys will do! XD
I think if you're a fan of Ecchi, you might be able to re/watch this. As for me, I don't really think so. It's not really my cup of tea. It's a good drama, although I might not really recommend to everyone, please still do try. It might be your cup of tea. ;)
Was this review helpful to you?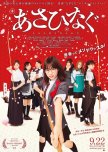 This is a Japanese sports and slice of life movie adaptation from a manga, which also has the same title. I was quite surprised when I saw the ratings are really low. But for me, this is good!
The story revolves around a girl who is very shy and wants to improve. Thus, she joins the club. It's a fresh story about friendship and the struggles they faced while playing Naginata. Although I think they should've added more scenes? There are inspiring scenes that made me plant my own seed and nourished them. The actresses are from an idol group, Nogizaka46. And I think they did a pretty good job.
I might re-watch this on my spare time! This is really a good watch. The cinematography is well-done, I liked it. I suggest you to watch this if you loved Chihayafuru! Though it may not pass the standards of the said movie, this is still good.
Was this review helpful to you?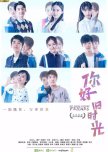 This is the second installment of Zhen Hua Trilogy. If you haven't watched With You yet but you are planning to watch this, you can. There's no need whether to watch either first.
The story itself tells a lot about struggles of teens, friendship, family, and love. All in all, the reality of life. I can somehow relate on some of the characters because I experienced the same, which is nostalgic. The story does not only revolve on the main leads. They also showed the supporting roles' lives and I somehow liked it, because in this drama, everyone is the main lead.
The casts are so beautiful. It's so good that they didn't replace casts, they just added new ones. They made me cry and laugh tons. The leads' chemistry is just SO GOOD. They're being sweet without pulling off so much romantic gestures. Also the supporting roles~
The music feels very nostalgic as I play it again and again at home. It not only reminds me of the drama but also about my friends and my childhood. It's really nice to reminisce.
For me, I am definitely going to re-watch this again with my mom. It's just super good and it doesn't have that much angst unlike other dramas. I fell in love with everything in this drama. Definitely a must-watch!
. . .
This is only MY OPINION, it is still up to you if you want to watch it or not.
Was this review helpful to you?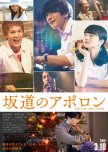 A beautiful story of friendship mixed with jazz music made me cry to bits. This is one of my favorite things. The sweetness of friendship, especially the bromance is mixed perfectly. The sound of the drums and piano engraved in my mind up until now.
The cinematography is tranquil and the beauty of the sound of jazz is so intriguing. Casts are really amazing. I felt like one of the characters in the movie as I watched this. I really liked Taishi Nakagawa's acting here. It was outstanding.
Please do watch this! It's really worth the time.
Was this review helpful to you?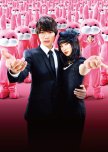 This review may contain spoilers
Omukae Death is a good time-killer drama. Who would've imagine a grim reaper wearing a bunny mascot rather than capes (or fedora hat, even)?
Along with propelling words they say to the souls, I am deeply moved too. I teared up on the teacher and student scene. I obviously liked the part-timers who tried their very best to comfort these souls... even though they're fighting like a cat-dog duo.
A sugar of fluff romance and a spice of suspense were in sync, don't forget the nice of laughter! Actors really did a good job on their roles.
Overall, a good watch! It needs more recognition. However, if you're planning to watch for romance, let me tell you... they don't have that lovers' chemistry.
Was this review helpful to you?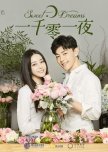 "Starts with a dream, ends with a dream."
An anticipating drama ending up with a disappointing ending. Sweet Dreams captured the whole of me but they cracked the urn by adding some bad scenes as they end.
It impressed me to bits, laughed and shed tears. I lived for it. The cinematography is definitely aesthetically pleasing. The twist of the dreaming parts are the parts I really loved. I was waiting for an episode in which they will showcase their cute and fluffy moments as they were sleeping. I want more. They fed me, but they lacked ideas which hit them rock-bottom and made me ate a rock.
Characters are wholly amazing. I came for the leads, stayed for all of them. Although, acting was kind of cringe-worth on the first episodes, it developed.
I say this drama is worth the watch. But if you're here for some marathon, this is definitely not on the list.
Was this review helpful to you?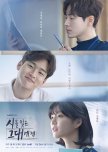 This is your not-so-ordinary medical Korean drama. To be honest, I like this kind of medical drama more than those with surgeries and stuff. I'm afraid with blood and the like ;c
The story, as I've said, is different from the typical medical ones. There's actually no plot from my observation and it's just about the lives of the doctors and what they do in the hospital. They also added some poems in which I live for. I like that they don't just focus on the main character but also the side characters. They opened up problems but they were unable to close some. which I really want to know what happened to this and that... but it's okay I'll make my own scenario. (LOL). The romance is very slow which I like, though.
As for the characters, I loved the tandem of baby Joo Young and Dae Bang Dae Bang. But I didn't quite like the attitude and their development.... it was very slow, but I understand. No plant will eventually become a tree. It takes time to grow. :)
The music perfectly matches up the drama. I love it.
As for the re-watch value... It's a light drama and it's really fun to watch. I recommend it but I may or may not re-watch.
. . .
This is only MY OPINION, it is still up to you if you want to watch it or not.
Was this review helpful to you?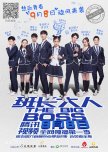 FIRST OF ALL FIRSTS, if you're looking for romance dramas and found this cute little drama. Beware! I'm telling you guys this doesn't have the romance you all are expecting, just sweet things and nothing else.
I don't get how many people hated this drama because it doesn't have any main plot. If you're watching cartoons or a Disney tv show (Jessie, Austin and Ally, Good Luck, Charlie}, you'll see that each episode has a different plot. TBB is the same, focusing on what the drama is all about -- showing the students and their high school life.
Although there were some episodes that may bore you, you can skip them. To be honest, I hated the game episode, so I skipped it because it didn't have any relation on the next episode.
I absolutely loved the characters! They all had an important role and I really liked how they portrayed, especially Liao Danyi (MY MAN). Ye Muxi is totally a BIG BOSS!
The ending music always gets me off-guard. I really liked that song so much!
Anyways, I would definitely re-watch this! I am currently re-watching the second season and so far the nostalgic feelings are coming back to life. If you're here for some fun on a sad day, this should be one of your lists.
. . .
This is only MY OPINION, it is still up to you if you want to watch it or not.
Was this review helpful to you?