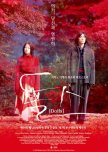 Dolls
9 people found this review helpful
This movie contains 3 very sad stories with one of them acted as the main story. All of them featured pure love to the extend either it makes the character unconsciously loss sanity, or consciously let go their sanity, or ...
I don't usually like movies with multiple stories, but this one is just very well blended.
The acting is great, esp Miho Kanno. She's very convincing. The scenery is beautiful, the cinematography gives off surrealism style for me (thanks to its doll elements). The use of doll elements is great. If you (like me) think Japanese dolls is eery, you will find the use of it here is eery as well, and that's one of what makes this movie special.
This movie seems to contain alot of traditional Japanese culture symbolization, I wish I understand it more. This movie is not a movie to be watched over and over again. I guess you won't want to rewatch it, but it will stay in your memory for a long time.
A note for future watcher: this is a very very slow drama, without much dialogues. Not recommended if you can't stand this type of movie.
Was this review helpful to you?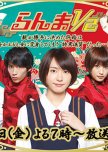 As Ranma 1/2 manga fan, I had fun seeing my favorite characters brought to live in this TV movie, but apart from that, there is nothing special from this show. The special effect was tooo fake and the story wasn't special either. Acting wise, Kaku Kento lack male Ranma's charm, but Natsune did a pretty decent job portraying female Ranma. Nishiyama Maki perhaps the best actress/actor in this show. Good job in portraying Nabiki.
Whether you are Ranma fan or not, just don't expect anything spectacular from this, and you might enjoy it :)
(If you are a fan of the manga/anime, prepare not to see many of familiar characters, including Ranma's main rival: Ryoga (& ofcourse P-chan))
Was this review helpful to you?
This show is a mixture of (I write this in order) romance, comedy, and patriotism spirit. The promotional posters might mislead people about the overall feel it'll give you. It isn't that serious (don't expect serious show with full packed action here), but it isn't that light either. For me, the combination was just perfect.
The chemistry between both couples are really lovely, the acting are so solid from main cast to supporting ones (Han Ji Min acting was the weakest tho). Even the supporting roles added much value to the show. The jazzy & swing music really captured the emotion of the scenes & the setting (1930s)'s atmosphere. Very nice! Not to mention the colorful wardrobe. (you will either love or hate Wan's exceptional wardrobe, but I guess Cha Songju's wardrobe is a love for every woman)
Perhaps its only drawback for me is the slapstick comedy they used here and there, and some cliche story elements.
And I think it's important to note this is my first drama of Kang Ji Hwan. I loved him for his role here, but his later roles felt so so after I watched this. I guess he is kinda trapped to Wan alike roles..
Give it a go~ ;)
Was this review helpful to you?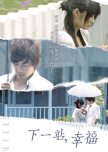 Knowing the *cough cough* cheesy plot this drama had (sorry), I watched this without much expectation, but I ended up to be actually quite fond of this.
So, what's so special about this drama? Most of the time I refuse to watch dramas with mediocre premise, except if they have something special in it. For this one, I found the promotional posters are so beautiful and have special warm feeling in it. (well, I'm such a sucker for visually beautiful scenes)
Get hang for the first two episodes. Many people like this drama from the very beginning. I was not one of them (I did like the opening scene though. The short background of Mu Cheng's childhood life was so beautifully done. Unfortunately, the later scenes fails to keep me impressed).
Anyway, if you like it from the first episode, I guess you will love it till the end. But, if you still cant get into the story even after the 3rd episode, I guess this drama is simply not your cup of tea ;)
For me, after watching the first 3 episodes, I started to get addicted. There's something in this drama which I can't describe clearly. Maybe because of the beautiful scenes, maybe because of Guang Xi's mighty charm, or the uber touching lines, or Xiao Le's cuteness, or the beautiful background musics, I dont know, I'm not sure. Something I know for sure is I like how the scenes are cleverly connected to each other when you dont expected it, and how the two second lead characters which arent bitchy.
What I didn't like from this drama is, it dragged quite long in the middle episodes. If they shorten it into 10-15 episodes, I think it will be a lot better :)
Detailed rating:
Plot: 2/10 » As I said before, the idea is really not at all great and even cheesy. That from-hate-become-love plot. That gorgeous rich playboy who "unexpectedly" fall in love to that "special" poor girl (yes, that Cinderella plot). That 4-square love plot. We all have seen many other stories which conveys this kind of stories. Not even to say that amnesia! Oh God! These types of plot I usually stayed away from. (I hate all of these cliche so much I wanted to rate this 1/10. I give them extra +1 point for featuring parenting issue)
Scriptwriting: 6.8/10 » The interesting side is, even with those lame plots, the story will keep you digging for more. What happen "now" is related to the next story. There are many beautiful scenes and touching lines which will warm your heart for sure. But they dragged it too much in the middle part. The first 6 episodes was great but the latter was not. Anyway, the story was split to 2 parts with episodes 6-7 acted as divider episodes. I prefer the earlier part. The later was just dragged too much.
Directing: 7.5/10 » The scenes are well-filmed, and the editing is nicely done
Acting: 8/10 » Ady An and Van Ness Wu did a very good job here. About the little boy Xiao Xiao Bin's, well, he wasn't bad, but sometimes we still can clearly see he is not that natural in acting. Dont get me wrong, I love him too! I know, he is cute. I admit for his age, it was really wonderful acting skill. The rest of the cast are excellent. I'm not too fond with the villagers acting, forced acting, but I think it was okay regarding they're just minor supporting roles.
Soundtrack: 10/10 » The soundtrack was simply perfect. All of the songs beautifully captured the emotions of the scenes. Well done.
Overall Rating: 7 » Enjoyably good. I just hope they shorten it though. Not recommended if you can't stand slow-paced series. Highly recommended if you like romance stories mixed with family theme.
Was this review helpful to you?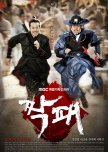 The Duo
5 people found this review helpful
I have nothing against sageuk dramas, whether it's classic or fusion sageuk, there are some which are really great for me, and there are some which just so so for my taste, but this one is really poooorly done. Let alone the cheesy premise, the plot and story development were really awful. There are many dramas with cheesy premise but still manage to charm you, but this is not one of them. It started out pretty decent, until they hit the 15th episode or so.. Too many side stories and those side stories got more screentime than the main story. Unimportant supporting characters also got more screentime than most of the main characters. It's like the writer himself realize, the main story is not that interesting, so let's just cover it up by playing more with the side story. *facepalm*
Cheesy premise + weak story/character development + too many unimportant scenes + too many plot holes + average actings = disaster! The only likeable thing from this drama is the character Kwi-dong, and he is the only reason I finished this. I regret wasting my 30+ hours to watch this..
ps: If you expect romance from this drama, you won't get much from here. (I don't even consider Han Ji Hye as one of the lead actor, considering how little importance her role to the story). This drama is more about the friendship/bromance between the main lead (this is what I like from this drama). The worst thing is, if you expect an epic sageuk, this is not for you.. OTL
Objective value: 5.5
Subjective value: 3
Was this review helpful to you?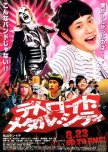 First of all, this movie contains A LOT of cursing, provocative/improper lines, violent scenes (not that violent, but still violent), & satanic symbols. Definitely not recommended for kids, and for those who doesn't comfortable with those things. I found myself couldn't enjoy this to the fullest because of the quite huge amount of those factors (esp the cursing). But that's apart, it's actually a good movie. In short, this movie was a mixture of a bunch of crazy comedy, full music (both death metal & sweet easy listening), minor romance as background plot, and a bit drama.
What makes this movie standout was its crazy comedy (the comedy was not as much as I expected, but when it came, most of the time, I laughed out aloud literally) and most of all, Matsuyama's acting. He was very convincing as both the goofy, sweet, pure yet nerd-looking (and somewhat kinda girly!) Negishi and as the tough plus scary death metal band's vocalist, Krauser (Negishi's stage name). Awesome! Before I watch this, I couldn't imagine him potraying a comical role, but he did it here brilliantly.
--Detailed review:
Story: 9 - As you'd expected from manga-based movies, the story was very refreshing and original. But there were some missing link at character development part. Ok, Negishi was trapped into a death metal band, but how he could act *that* well and natural as a tough & such a violent speaker like a real death metal band vocalist (while he's still the pure & innocent Negishi at back stage) was a mystery (they did show the reason at the middle part of the movie, but Krauser has been a very violent speaker from the start). In addition, I think Negishi's band partners should got more screentime since they're such interesting characters. But again, it can't be help, since this show is a movie, and was all about Negishi. It would need a series to properly deal with other characters.
Acting: 9 - With his semi-double roles, Matsuyama was without doubt, the star of the show. Perhaps 75%-85% of the movie relayed on his acting, and he used it to showed his skill to the fullest. Excellent.
The rest of the cast did a good job. I don't fancy the manager's acting, but I do like the actress & actor of Aikawa (the girl) and Wada (the enthusiast Negishi's band partner). They did their part nicely. I also feel the need to credit a couple of notable minor supporting roles as well (some of Krauser's die hard fans). They were simply funny!
Music: 8 - Here you'll found 2 types of completely different music: sweet-happy easy-listening pop (which is Negishi's true interest) and death metal music (which Negishi despises heartily, but forced to perform). By nature, if you like one of the said genre, most likely you'd despise the other one, rite? So, just bear with what you don't like, because both of them had almost equal "screentime" :D (the death metal one was quite dominating though)
Directing & editing: 7.5 - Like what I've said before, there were some missing link in the story. You'd still get the whole idea, but it could be better.
Rewatch value: 6.8 - I probably will rewatch this to watch the hilarious scenes.
----- Conclusion: if you're fine with movies with cursing (almost) all of the time, quite violent scenes (visually & verbally), and some satanic symbol, and if you're in the mood for something crazy & funny (but not that flat, it was actually quite emotional at times), this is for you.
Was this review helpful to you?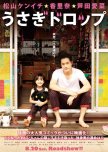 This movie perhaps isn't the best movie around, but it's a good drama which will draw your smile with warm feeling for sure.
In short, it was about the struggle, the joy, the regret, the so-called sacrifice, the little "reward", the hectic, all things you'll find from a working single dad's story. It's sweet, touching, quite detailed, and simply heart-warming. Go see for the trailer to catch up the overall feel it will give you.
-----detailed review:
Story: 3.5/5 » The story was good, but it could be better. I like the storytelling though. 8/10 for the storytelling alone. The ending was great for my taste. For me, it just felt so right in the place. If they did it more or less, it won't be as great. The opening scene was nicely done too. Nice enough to instantly drew me to the story.
Acting: 4.5/5 » The acting were great, especially the little girl's, Mana Ashida. She just come out soooo natural. And each time I hear her voice, or saw her gesture and everything, I just couldn't help but smile. I want to rate Ashida's act alone 5/5. She was just perfectly excellent for the role. Rin won't be the same without her. I've watched many shows with acting kids, I found many of them were very lovely, cute with great acting skill, etc, but in Ashida's Rin, you'll find something called: Natural!
For Matsuyama, he was great and had great chemistry with Ashida, I love his portrayal of Daikichi, but at scenes when he had to show comical facials, a couple of his expressions at those scenes looked kinda awkward. It didn't awkward enough to bother me though. The rest of the cast did good jobs.
Directing & Editing: 5/5 » It's amazing how an-almost-2-hours drama without much real conflict didn't make me bored. Rare.
Cinematography: 4.5/5 » The scenes were simply beautiful.
Music: 3/5 » The music was descent and fit the mood nicely, but not much remarkable.
OVERALL: 4/5 » It's a great movie if you are in the mood for a heart-warming drama. Somehow, it probably isn't for you if you are easily get bored, because the movie was long, and there weren't much real conflict.
But if you're into (at least one of) the genre (heart-warming drama / kids with overload cuteness / family), just give it a go..
PS The rewatch value is high for me, because I love Daikichi-Rin moments so much.
Was this review helpful to you?